File information
Created by
Tinuvia and Myrmarachne
Virus scan
Some manually verified files
About this mod
Adds 164 building plans to Sim Settlements 2. Scrappy, lived-in, detailed homes, farms, shops, scrap yards, toilets and bookstores. Kick off your muddy boots, take a swig of rum from a dirty cup. Bloat yourself on Pizza and Raider Burgers. Top it off with Wasteland Ice Cream, Coffee and Cinnamon Buns. Welcome back, welcome home!
Requirements

Permissions and credits

Translations

Spanish
Russian
Mandarin
German

Mirrors

Changelogs

Donations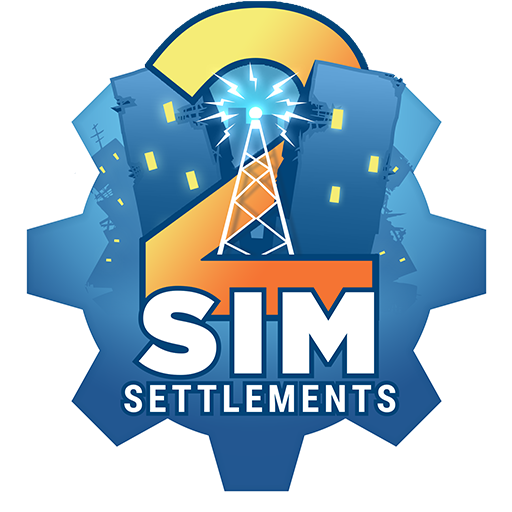 Requires all DLCs and version 2.2.5 or greater of Sim Settlements 2
Contents – 164 building plans
Homes: 55
Farms: 21
Industrial: 7
Martial: 22
Municipal: 4
Recreational: 19
Shops: 36
Building Features
Building plan Unlocks: Yes
Building plan Themes: Yes
Holiday Décor: Yes
NPC Preferences: Yes
Settler Job outfits and Titles: Yes
Settler Navigation: Yes
Construction Stages: Yes
Randomized Clutter: Yes
Performance Settings: Yes
Furniture Store Items: 29
City Leader: 1
Flags: 12
BIG THANKS!
NDCowdy,

WetRats
and
XV-Versus
 for helping to test the building plans, thank you so much!
123 building plans from the SS1 version of Wasteland Venturers:
For details see Article in the tabs above and spreadsheet in the Files section.


27 new building plans:
2 Western themed plans, a home and a General store
2 Eastern themed plans, Harman Kardon (2x2 residential) and Polarity Bar (3x3 Commercial)
3x3 residential for 2 settlers - Seven's Home
3x3 Brahmin farm
3 new 2x2 Advanced Defenses Wall plots (Gate, Corner, Regular)
2x2 Armored Wall Home - matching the Advanced Martial plots
3x3 recreational - Pickle Rick's Saloon
3 tiny plots, 1x1 Mobile home, 1x1 General Store and 1x1 Healing Station (with skin to remove the roof for interior use)
6 new 1x1 commercial plans - (Armor) Itty Bitty Armor, (Bar) Mini Bar, (Clinic) First Aid Kit, (Clothing) Brolly Duds, (General) Little Junk, (Weapons) Gun Nut
The Barracks and Blair Motel are 3x3 Residentials and houses 2-5 settlers depending on the level of the plot.
Night Dribblets and Power Tower are 1x1 Municipals taking care of your settlements water and power needs on a tiny space
Home Sweet Home is a couple's interior residential, houses 2 settlers at all levels.
Powells' Refuge is a 3x3 multi residential that unlocks after the SS2 quest "It came from planet X!" is completed.
Burn House is a 2x2 industrial Junk Gathering.
6 building plans from Bad Neighbors:
Gravedigger (2x2 Industrial Organics Gathering)
Fog farm (2x2 Basic farm)
Chapel of Atom (interior Recreational PER training)
3 interior Slumlord residentials, with their Raider and Child of Atom skins.
8 building plans and 50 skins from Atom's Glory:
Atom's Armory (2x2 commercial armor shop)
Brain Fungus Farm (2x2 Basic farm)
Crab Hunter (2x2 Basic farm)
Glowing Fungus Farm (2x2 Basic farm)
Le Deluge (2x2 commercial bar)
Macklin's Church (2x2 recreational)
The Baron's Cemetery (2x2 recreational)
The Bonehunter (1x1 recreational CHA training)
and 50 CoA themed skins for the base Sim Settlements building plans ( most of the [SS2] ... by kinggath)

Building plan Unlocks:

Not all building plans are available from start. Some you unlock through vanilla quests or by clearing locations (20 so far) and some can be found by settlers sent out on salvage trips (6 plans). For details, see the spreadsheet in the Files section. This feature can be overridden in the City Manager Holotape.
Holiday Décor:
Added at level 3 for all building plans. Depending on the time of year, settlers will decorate with seasonal themes. Included are an additional 26 Halloween and 25 Christmas themed decorations.
Settler outfits and titles:
Adds settler uniforms and job titles to all work plots. If you had given a settler an outfit before they were assigned to the plot, the new outfit usually ends up in their inventory.

NPC preferences for:
The Quincy 5, Companions, Vanilla L4 Merchants and
Settlers of the Commonwealth
(not required) all have a selection of favorite homes and jobs that they will choose from when they start building up plans.
Credits
Kinggath for
Sim Settlements!

Bethesda, the stealers of life, for Fallout4
Alf Lannerbäck, for the martial poster illustration
Elianora, for the
Armor workbench without the fire barrel
Eskanonen, for literal lettering genius
Scrappy Signs
Ethreon, for the mindfertilizing planters in
Plant Me
, colorful shacks in
Port Royal
and medieval
Castle in the Sky
femshepping
and
retrobabe
for luscious rug textures
Gil Elvgren, for all the lovely ladies
NovaCoru, for enlightening tips, from
Homemaker
Pra
, for all the scripting help
Ruined World for the magazine and newspaper illustrations from Industrial Revolution – check out his add-on
Ruined Homes and Gardens
Se7enraven, for shuffling cardsharpery and Mistress of Mystery's Blade of Bastet katana from
Se7enraven FO4 Modder's Resources
wim95
, for fixing the Wild Razorgrain mesh - if you want all your Commonwealth Wild Razorgrain to be harvestable, get the
original mod here