Verdant - A Skyrim Grass Plugin
Verdant - A Skyrim Grass Plugin
File information
Created by
Preeum
About this mod
A personal take on Skyrims grasses - inspired and built upon Tamu75s Unique Grasses plugin.
Requirements

Permissions and credits

Translations

Changelogs

Donations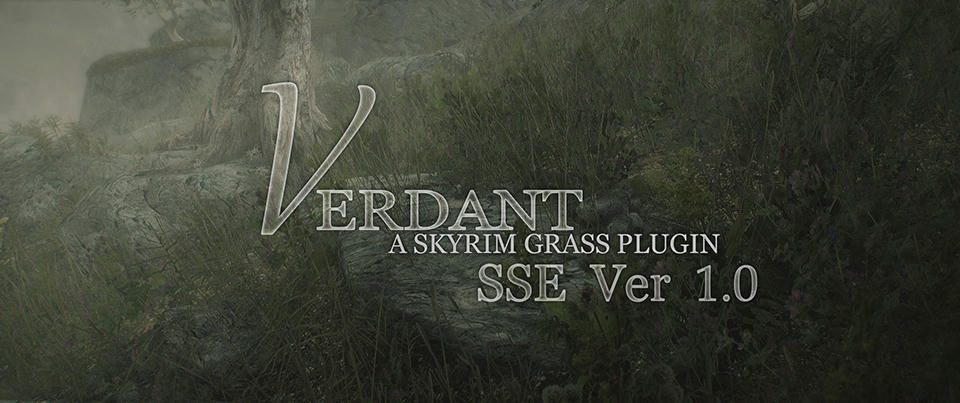 INTRODUCTION:
Originally this was just going to be a tweak of Tamu75's
Unique Grasses and Groundcovers plugin
to add more grass density, but I started to reintroduce some of my favourite grasses from SFO and Unbelievable grasses into the plugin, and before I knew it I had a whole new grass look for Skyrim!
This grass plugin is my personal take on skyrim's landscape, and almost all areas of skyrim have lots of dense grass. This mod uses the Grass on Steroids tweak, so people with medium to low end machines should be able to run this with less of an FPS hit than some other grass mods. I've also included a 1k grass version for extra performance.
This mod uses grasses from SFO, Unique Grasses, Unbelievable Grass, Tamriel Reloaded - Grass and Hoddminir's Flowers, but it is standalone and has no requirements.INSTALLATION:
Install with your mod manager of choice.
I have now included a custom ini file (Verdant - A Skyrim Grass Plugin SSE Version.ini) for easier grass installation. The grass settings I normally require are located in that ini file, which will overwrite your settings to work for verdant! Thanks to Vurt for the info!
So for users who would like less grass for more performance, please tweak this ini setting located in the Skyrim Special Edition/data folder. It can go as high as 100 (which is less grass, but better performance) to 60 (recommended setting for grass density).
RECOMMENDED SETTINGS:
By default I have this setting to remove shadowsongrass due to in-game AO looking terrible, but if you want grass shadows back, there is an optional file to remove this tweak. Either download that file or simply remove this setting in your verdant ini file.
All my grass screenshots are using this setting. If you really insist on having shadows on, Amoebae suggested a tweak that definitely helps with the harsh blacks. See below.
If you'd like more ideas for how to extend grass distances, or want suggestions from other modders, please check the stickies in the Posts section, or check
this STEP Guide
for more information on how to get the best grass in your game.
LOAD ORDER:
You can place this high in your load order,
above
water mods ( to avoid water seams) but
below
Majestic Mountains, as it's snow grasses will override mine.
Landscape Fixes For Grass Mods
and
No Grass in Objects
is encouraged!
'SOFT' REQUIREMENTS:COMPATIBILITY:RECOMMENDED MODS:FREQUENTLY ASKED QUESTIONS (FAQ):


WHAT CAN I EXPECT IN THIS MOD?


The reach landscape has been completely overhauled. I was never satisfied with the reach grass ending up being a forest grass clone, so I've given it lots of variety and made it more bushy and less grassy; it feels a little bit more arid and warm, something akin to northern California. Also the occasional poppy field.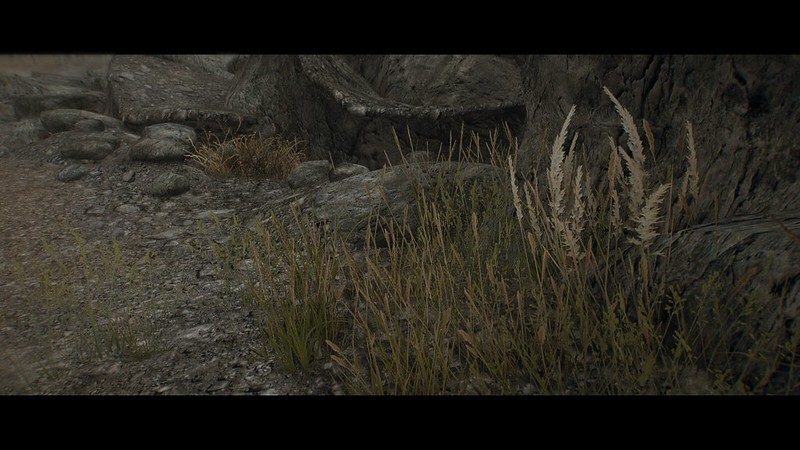 The beach grass has been completely redone. Lots of beaches, even beaches in the north, can be pretty grassy like this.
Now you can enjoy running through it along the coast.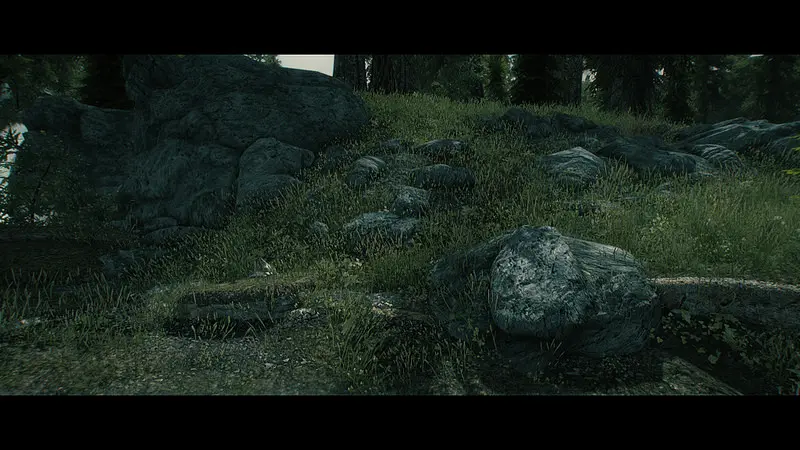 Forest grass regions are green and lush, the kind of grass you just want to fall into and take a nap, but still feel wild and natural.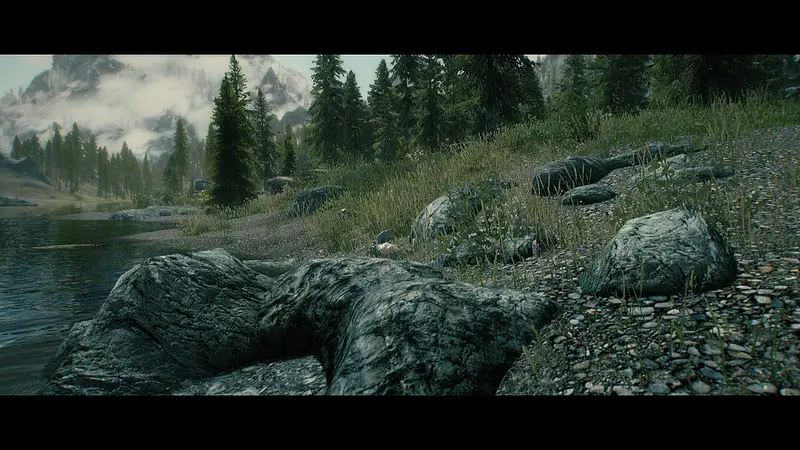 I've removed the cattails due to popular request. The banks now have a much more subtle grass.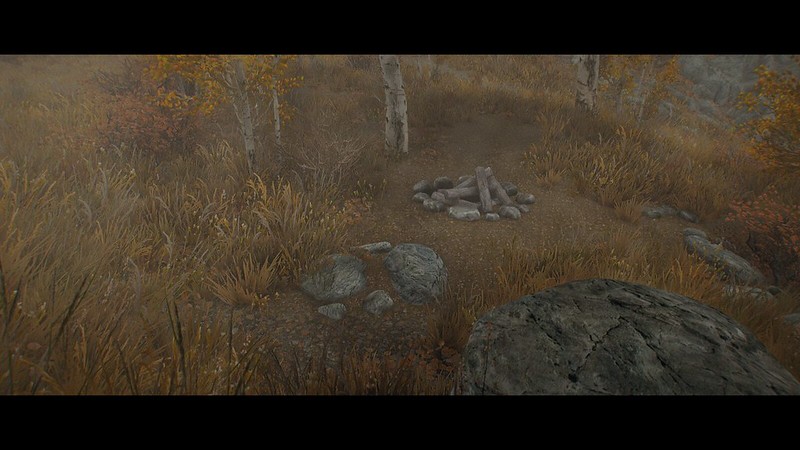 The fall forest near riften, with lots of golden brush and the last few wildflowers still holding on before winter. I wanted to give the feeling of true autumn in this region.


Morthals marsh just got a whole lot spookier. And grassier. I've added a little more variety and a lot of handplaced plants to help add to the creepy vibe.


And last but not least, the tundra. Golden and matching the vanilla lods almost perfectly. Enjoy!

CREDITS:
Many thanks to Vurt, Josh Ezzell, Aceeq, 32cm and Tamu75 for giving me permission to share this, and thanks to elinlen as well for providing her grass resource for skyrim.