File information
Created by
kojak747 and the community
About this mod
The best Solitude mods, merged together into a single plugin, with multiple fixes, tweaks and enhancements.
Requirements

Permissions and credits

Translations

Spanish
Russian
Portuguese
Italian
German

Changelogs


|
LE
 | 
SSE
 | 
Added Content
 |
Files Guide
 
For a capital city, vanilla Solitude is underwhelming. Solitude Docks aren't much better either.  Mods can fix this, but bringing them all together under one roof is no easy task. However, I've been busy, and finally have a version of the Capital I'm proud to share.  This is my vision of Solitude, and IMO it's the best Solitude overhaul to date. It's huge, it's gorgeous and it Just Works TM.
I've overhauled the city using the best Solitude Mods I could find, and Enhanced Solitude uses the excellent
Solitude Reborn
as it's base, an outstanding piece of work by CaptainSwoop, Brytag and Reindeer51, who deserve special credit. That mod alone has thousands of man hrs involved in its construction and adds an amazing amount of content. Just look at it's
description
.  
Combine that with all the other mods I've introduced and Enhanced Solitude comprises an insane amount of work, worthy of a DLC, but it's here, free, for everyone! This is because it's a community project. A modding community unlike any other, which is absolutely worth defending and fostering as It is this very community which made all of this possible. There's a reason it's the most modded game in existence. Let's keep it that way!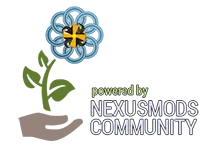 Another major part of the mod is individual building re-textures for all of Solitude. The textures are selected to reflect the owners circumstances, the buildings age and its location. This adds real diversity to the city and feels unique. I have also made a vanilla version of this texture overhaul, which doesn't require anything else except the vanilla game.
I have made an optional mod called Enhanced Ships of Solitude. This lightweight mod places new ship models in and around Solitude docks. The mod also includes new UltraHD Ship Lods plus other updates to vanilla ship lods, which need DynDOLOD to work.
Finally, a note on versions. This mod is a hungry beast. On Classic, its sub 30FPS in some spots. It's still perfectly playable though and whilst I have optimized this mod, it really shines in SSE. Therefore SSE will see the focus of this mod's development. I'll keep publishing both versions where possible.
FEATURES
Huge amount of
content
from the Nexus best modders
New market area with stalls, merchants and shiny stuff for sale
Several player homes including the excellent "The Rookery" by Elianora
Swinging glass lanterns including hand picked stained glass versions, like the witch version, for
The Rookery
...
Illuminated Blue Palace Courtyard with updated lighting
New buildings, statics, and much more  
Many new shops with custom items
New ship models for the docks
New restaurant available to purchase
New individual building textures for each building
New escape routes for Vittoria's Wedding Quest
Updated Navmesh, AI packages, FaceGeom and too many other fixes I can't remember.
Overhauled lighting for v2
COMPATIBILITY INFORMATION  
Enhanced Solitude SSE
is compatible
with AE.
Enhanced Solitude
already contains the following mods
.  If you have those mods in your game,
you will have to disable them,
because Enhanced Solitude already contains them. 
Mods which edit Solitude City are likely INCOMPATIBLE with Enhanced Solitude
Mods which edit Solitude Docks should be COMPATIBLE with Enhanced Solitude
Mods which edit Solitude Docks should be COMPATIBLE with the Enhanced Ship module
Lanterns Of Skyrim II is
COMPATIBLE
Better Docks is 
COMPATIBLE
ELFX is 
COMPATIBLE
Blowing in the Wind is 
COMPATIBLE
Immersive Citizens AI Overhaul is 
COMPATIBLE
 by following Load Order Rules
Serenity is 
COMPATIBLE
 with K747 Patch (LE - Ask for details)
Solitude Skyway is 
COMPATIBLE
Proudspire Manor mods are 
COMPATIBLE
Palaces and Castles Enhanced is 
COMPATIBLE
Kainalten Keep is 
COMPATIBLE
The Great City of Solitude is 
COMPATIBLE

Realistic Solitude Arch is 
COMPATIBLE

TPOS2 is
COMPATIBLE

This information
from LOSII modpage is incorrect
Lantern Workers
is compatible with Enhanced Solitude and Enhanced Solitude Docks with
this patch
Another Skyrim Solitude is
NOT COMPATIBLE
Towns and Villages Enhanced - Solitude is
NOT-COMPATIBLE
PATCHES AVAILABLE - SEE STICKY POST FOR MORE INFO
LoTD (LE, SSE)
Lanterns Of Skyrim II (SSE)
Dev Aveza (LE, SSE)
Blue Palace Terrace (LE, SSE)
Palaces and Castles Enhanced (LE, SSE)
Alternate main wall textures (LE, SSE)
The Flora of Skyrim Hand Placed Uniques (LE, SSE)
Bells of Skyrim (LE, SSE)
Outlaws Refuges (SSE)
Imperial Mail (LE, SSE)
USSEP (SSE)
Open Cities (SSE)
INSTALLATION
Suggested Load Order
Unofficial Skyrim Special Edition Patch.esp
Enhanced Solitude.esp (esm)
Enhanced Solitude Docks.esp (esm) (optional)
Other Mods
Other ES Patches
ES Terrain Patch at the bottom, after any other mods that edit terrain, like Water For ENB
SPECIAL THANKS
I owe a very special thanks to
Dunc001
,
ElSopa
 and
MrNeverLost
, a group of guys who have supported me throughout and provided a continuous stream of knowledge, artwork, fixes, files, links, laughs, lots of laughs, in fact some of the funniest stuff I've had the fortune to enjoy, and keeping me sane when life tries otherwise...basically ensuring these mods actually made it.
Thanks guys for everything!
CLICK BELOW FOR MY OTHER MODS