This is a port of the Bloody Tankard from original Skyrim to SSE by Jokerine.  All credits go to her for the design and implementation of this mod.  Many thanks for allowing open permissions to bring this over.  The original mod can be found here:
The Bloody Tankard
---------------------------------------------------------------------------------------------------------------------------------------------------------
The .esp has been run through the CK and saved in form 44.  Cleaning wasn't necessary as Jokerine did this herself with TE5Edit. 
Pretty much a simple conversion from Oldrim to SSE and I checked all the meshes and textures with NifOptimizer and made it compatible.  Since this is a port,  this mod is offered as-is and will not be getting any support from Jokerine.  She has retired from modding and is not planning on updating any of her mods anytime soon. Please keep in mind that this shop may conflict with something that is in the same area as another mod that is installed in your game.  Any conflicts can usually be resolved with xEdit or the CK.   I can provide limited support and I did test it in my game to make sure it works. 
Important information!!!   According to Jokerine,  from the Oldrim page,  she states specifically that this mod is NOT compatible with the mods The Evil Mansion - Final Edition and Creepy Zombies.  Both of those have been converted over to Special Edition by the original authors and can be found here:
The Evil Mansion - Final Edition

Creepy Zombies
For those that do use The Evil Mansion,  Dodferatu was kind enough to make a compatibility patch for both mods.  For the new location of the Bloody Tankard in relation to the Mansion,  please refer to the pics in the Images section under 'user images' to see what changes Dodferatu made to make both mods work together.  Many thanks to him for providing me with the patch.  All credits go to Dodferatu for the .esp.  Just install as normal and overwrite the original .esp when prompted and make sure to load the Bloody Tankard after the Evil Mansion.  
---------------------------------------------------------------------------------------------------------------------------------------------------------
If you like glowing signs like me,  then I highly recommend Mystical Illumination by PhenomFazMFQ.  Author ported this from Oldrim to SSE.  The port includes a glowing version of The Bloody Tankard sign.  You can get the files here:
Mystical Illumination - Glowing Signs SE
---------------------------------------------------------------------------------------------------------------------------------------------------------
I would recommend LOOT sort this in your load order for you in case your not sure.  If you have been modding for a while then use the most logical placement for optimal load order.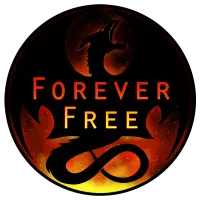 Here is the description by Jokerine from the Oldrim page:
---------------------------------------------------------------------------------------------------------------------------------------------------------
The Bloody Tankard is located in the swamps near Morthal. There is a map marker available from the start, and the merchant here works 24/7 selling wrapped candy and other food, some table decorations, candles, books and clothes, for you to dress up or place around your home.
The food has the usual vanilla effects, and I'm afraid
I'm not planning on making patches for needs mods.
The candles also do not emit light, although they have an animated flaming wick. I tried to keep the prices fair and the amounts suitable for people with many friends or family to give candy to!
Here's a great showcase of the mod by insane0hflex! Thank you!
Installation:
To install, extract the contents of your downloaded file to your "Steam/SteamApps/Common/SkyrimSpecialEdition/Data" folder. Then activate the mod
through your preferred launcher by ticking the checkbox next to the esp.  Or you can use the Mod Manager to download the mod automatically. To
uninstall, simply delete the files from your Data folder, and you're good to go.
Compatibility:
The collision on some of the new items is a bit clunky. Also, because this is Skyrim we're talking about, my items tend to spazz out and jump around when you place them too close to each other, to other things, or whenever they are touched by an NPC or the player. Not much I can do about that, unfortunately.
The mod should be compatible with anything, unless there is a mod out there somewhere that makes changes around the location of the shop. There's a conflict with The Evil Mansion mod, which adds a mansion at the same location, and the Creepy Zombies mod spawns zombies near the house. Thanks for the report, teepeezombie! If you find any more conflicts, please let me know so I can list them here.
FAQ,  Questions and comments:
- LORE!!!1 NOT LORE FRIENDLY!! AGH!!
-
Indeed.
- I hate [thing] and [thing] and [thing]! You should have done [thing] and [thing] instead! And while you're at it remove [thing] and [thing] and add [thing] and [thing]! And [thing] is NOT LORE FRIENDLY! FIX THIS!
- This isn't a restaurant. If you don't like something, use the console to disable it, remove it with the Creation Kit or TESEDIT, or sell it off.
In other words...
- Why is the download so freakin' big?!
- I am using a large amount of custom content because there are only so many things already in the game I could use for something like this.
In other words...
- I hate everything being static! I wanna pick things up!
- There are three main reasons why things are static in the shop. First, the house is tiny and clutter would be flying around all the time.
Second, it would greatly hurt framerate to have so many little things moving around at once. And third, it gives me much more freedom when it comes to decoration.
In other words...
- Can I use some of these files on my own mod?
- A bunch of things I'm using are already modder's resources, so just look around the credits tab to look for what you'd like to use. If you cannot find the thing you want there, it probably means I made it myself. Feel free to ask if you're not sure.
- The new textures are too low res and ugly! I cannot stand this!
- It's what I had. I downscaled a lot of textures to help reduce the file size, but when it comes to upscaling textures, I am at a loss because Iam no good at texturing, so what you see is what you get.
In other words...
- The shop home is too small, make it bigger!
- Nope. I wanted it to be a house for one. If you want to put more beds or whatnot, do it yourself with the Creation Kit or TESEDIT.
In other words...
-The prices are too expensive/too cheap!
- I think the prices are fair considering what you get. If there are enough complaints I may make some versions with different prices, but until then, I'm afraid they'll stay as they are.
In other words...
- Is this compatible with [mod]?
- If you have a mod that makes heavy changes to the surroundings of Morthal, there could be issues. The Evil Mansion mod, which adds a mansion at the same location, has a conflict, and the Creepy Zombies mod spawns zombies near the house. Thanks for the report, teepeezombie! If you find any more conflicts, let me know so I can list them here.
- The mod is awful/glitchy/buggy/etc. I am going to uninstall it and I must let everybody know!
- Sad to see you go~
- The mod sucks!
- So does a vaccuum cleaner ;)
FOR THE FULL LIST OF CREDITS, PLEASE CHECK THE "CREDITS AND PERMISSIONS" TAB
----------------------------------------------------------------------------------------------------------------------------------------------------------
Credits:
Jokerine:  For the original mod and allowing open permission to port.  Many thanks!
bchick3:  For a making a good guide that allowed me to learn to port mods from Oldrim
Bethesda:  For Skyrim SE
The Nexus Community:  For a great bunch that makes gaming and modding fun for everyone
Changelog:
10-27-18:  Version 1.0   Initial release for Skyrim SE
Jokerine has stated that all of her mods are free to use and can be converted and modified without permission.  She has also given open and free permission to port her mods to other games including Skyrim SE.  After a discussion with a moderator,  we both felt it was a good idea to post a link to Jokerine's profile stating that this is so.  If you would like to view this yourself,  her profile can be found here:

Jokerine's Nexus forum profile
My other ports from Jokerine:
Underwater Treasures SSE
Cake O'Clock - Hearthfire Bakery SSE
The Honey Spirit - Liquor Shop in Solitude SSE
Amulet of Auriel SSE

Seedy Merchant SSE
The Mystery of Icebound Crypt SSE
Hamvir the Ghost Follower SSE
The Golden Hen Restaurant SSE

Freshwater Cave Player Home SSE
Harvestable Elves Ear and Frost Mirriam SSE
Mushroom Soups SSE

Filled Pots SSE

Bau Pet Supplies for SSE
Frostflow Lighthouse Player Home SSE
Buyable Decorative Daedric Shrines SSE

Gourmet Gourds SSE

Chicken's Bounty Player Home SSE

Chaurus Egg Cooking SSE

The Merry Snowberry SSE

The Golden Rose SSE
My other ports from Oldrim:
Campsites in Skyrim SSE

Lumberjacked SSE

Psilocybin Mushrooms SSE (Psychedelic Shrooms)

Reading List SSE

Hidden Treasures SSE

Freshly Picked SSE

Dwemer Fairies SSE

Exposed Armors - He-Man Outfit SSE

Freshly Ground SSE

Alternate Book Fonts SSE

Collect Ivy SSE

Shields of Skyrim SSE

Tempest Snow Elven Sword SSE

Archmage Necklace SSE

Golden Egg Treasure Hunt SSE

The Drunkards Drinks SSE

Breezehome Basement 3x2 SSE
Disclaimer:
This mod is not to be sold under any circumstances.  Jokerine made that very clear in her profile.  If you see this mod being sold anywhere,  its an illegal copy and should be reported immediately to a Nexus moderator.    I am not the original Author,  Jokerine is. 
If you want to show appreciation,  please consider endorsing the original mod.  If you like this mod,  please endorse it.