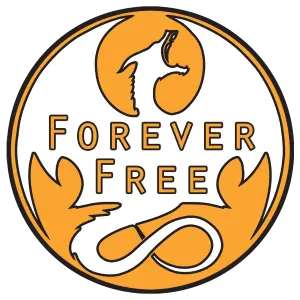 This is the official port of Cake O'Clock from original Skyrim to SSE.  All credits go to Jokerine and the others listed below for the original mod,  design and implementation and for allowing open permissions to port this over to SSE.  Many thanks to Jokerine for this.  The original mod can be found here:
Cake O'Clock

------------------------------------------------------------------------------------------------------------------------------------------------------------------------
Both .esp's have been run through the Creation Kit and saved in form 44.  LOOT and SSEEdit did not detect any dirty edits or ITM's at all.  It shouldn't as Jokerine stated on the Oldrim page that both of the .esp's were cleaned with TE5Edit.  There are 2 versions of this mod and both place the store in Solitude.   The original .esp places the store beside the Hall of the Dead and the Alternate location .esp places the store in the Market area in between Bits and Pieces and Radiant Rainment.  I have taken the liberty of including the most recent update that Jokerine added to both .esp's to include the Honey patch and added them to the .rar file.  Please install these as normal.  No overwrites for either file are necessary.  Please see the pics in the gallery for the locations of both .esp's.  Only install one of them!
Pertinent Information:
After installing the Original .esp,  I went into Solitude and noticed some shrubs and greenery were sticking out of the stone steps to the entrance to the store.  Not sure why this happens.  Perhaps Bethesda added some meshes there that were not in that area in the original game.  If you want to leave them there,  it wont harm the mod at all and you can still enter the store.  I have included a pic in the gallery of that occurrence in case it happens to you as well.   If it bothers you and want to clean it up,  open the console with the ~ key and left click on the offending greenery and type disable.  This will eliminate those items by the entrance.  Always make sure to save the game before doing that in case you accidentally click on the store by mistake and disable that.  In case you do disable the store on accident,  immediately type "enable" to bring the store back.  If the extra greenery happens to a lot of players,  Jokerine allowed for modifications to the original .esp to be changed without permission.  I can definitely go into the CK and eliminate those items from the entry way.  It all depends on which mods the player has installed and it can be handled on a case by case basis.  The alternate location will have no issues at all.  I installed that as well and it places the store in the market area to be more in line with the other merchant shops.  In the end,  the player can install the .esp that most suits their play style.  i will include both files for the player to decide where they would like to have the store at. 
Here is the description by Jokerine from the Oldrim page:
--------------------------------------------------------------------------------------------------------------------------------------------------------------------------
== WHAT IS THIS THEN?==
As I said, it's just a bakery, the Cake O'Clock, that I put together in Solitude, behind the hall of the dead. The merchant here works all day, selling the new food and ingredients from Hearthfire - crostatas, dumplings, wine, and so on. That's all there is to it, no new foods or recipes added.
There's an oven in the bakery as well that you can borrow, if you're a poor Dragonborn like me who cannot afford any big fancy house with baking equipment.
You can choose to have the bakery behind the Hall of the Dead, or between Bits and Pieces and Radiant Raiment. DO NOT USE BOTH AT THE SAME TIME!
== INSTALLATION ==
To install, extract the contents of your downloaded file to your "Steam/SteamApps/Common/Skyrim/Data" folder. Then activate the mod through your preferred launcher by ticking the checkbox next to the esp.
Or you can use the Mod Manager to download the mod automatically. To uninstall, simply delete the files from your Data folder, and you're good to go.
== CREDITS==
-
Modders Resource Pack
by Oaristys and Tony67.
-
FoodContainer
,
OpenBooks
,
Alchemy Clutter
,
Ingredients in a Jar
, and
BookSets
Resources by Blary.
-
Strotis Kitchen Tools
and
Assorted Resources
by Stroti and Tamira.
-
Elianora's Extra Resources
by Elianora.
-
Resources for modders
by Runspect.
-
Resource extra food v2
by bfadragon.
-
Folded Blankets
and
Clocks
by InsanitySorrow.
- Bakery logo courtesy of
Logos.Co
.
-
Catering
and
Ready Clutter and Furnishings 1.1
by Lilith.
-------------------------------------------------------------------------------------------------------------------------------------------------------------------------------------------------------------------------------------------
Compatibility:
Jokerine mentioned having 5 other Solitude mods installed in the game but did not list which ones.  Pretty much assume that this will not be compatible with Open Cities by Arthmoor.  Not sure about JK's Skyrim as I don't use it.  Most house mods in Solitude should work as long as they don't occupy the same worldspace.  Please feel free to post any compatibility mod notes in the comment section and I will update this section of the description appropriately. 
Credits:
Jokerine
: For the original mod from Oldrim and allowing open permission to port this to SSE
Bethesda:  For Skyrim SE
bchick3:  For making a great guide so I could learn how to port Oldrim mods to Skyrim SE
The Nexus Community:  For a great bunch of people that have made the modding community to be what it is today
Changelog:
5-13--2018: 1.0 Initial release for Skyrim SE
Jokerine has stated that all of her mods are free to use and can be converted and modified without permission.  She has also given open and free permission to port her mods to other games including Skyrim SE.  After a discussion with a moderator,  we both felt it was a good idea to post a link to Jokerine's profile stating that this is so.  If you would like to view this yourself,  her profile can be found here:

Jokerine's Nexus forum profile
My other ports from Oldrim:
Underwater Treasures SSE

Freshly Picked SSE
Dwemer Fairies SSE

Exposed Armors - He-Man Outfit SSE
Freshly Ground SSE

Alternate Book Fonts SSE

Collect Ivy SSE

Shields of Skyrim SSE
Tempest Snow Elven Sword SSE

Archmage Necklace SSE
The Honey Spirit - Liquor Shop in Solitude SSE
Amulet of Auriel SSE

Hidden Treasures SSE
Seedy Merchant SSE
The Mystery of Icebound Crypt SSE
Hamvir the Ghost Follower SSE
Reading List SSE
Freshwater Cave Player Home SSE
Psilocybin Mushrooms SE (Psychedelic Shrooms)

Mushroom Soups SSE
Harvestable Elves Ear and Frost Mirriam SSE
Lumberjacked SSE
Campsites in Skyrim SSE
Filled Pots SSE
Golden Egg Treasure Hunt SSE
Bau Pet Supplies for SSE
Frostflow Lighthouse Player Home SSE
The Drunkards Drinks SSE
The Bloody Tankard SSE
Chicken's Bounty SSE
Buyable Decorative Daedric Shrines SSE
Gourmet Gourds SSE
Chaurus Egg Cooking SSE
The Merry Snowberry SSE
The Golden Rose SSE
Breezehome Basement 3x2 SSE
Disclaimer:
This mod is not to be sold under any circumstances.  Jokerine made this very clear on her profile and pretty much all of her mods here on the Nexus.  If you see this mod being sold at all on another website,  it has been hijacked and is an illegal copy.  Please report any unauthorized use to the moderators of the Nexus immediately.  It is a Nexus exclusive and its going to stay that way.  I am not the original Author,
Jokerine
  is.  If you want to show appreciation,  please consider endorsing the original mod.  If you like this mod,  please endorse it. 
Extra thoughts:
This mod is purely intended for Immersion role-playing.  There are several ways to get the food from Hearthfire but Jokerine was kind of enough to take the time to make a store where all the of food from Hearthfire was available in one place.  All credits go to Jokerine for the idea to come up with the store.  Additional credits go to all the others listed above in the original credits from the Oldrim page.  Yes,  this is another port from Oldrim but I am trying to find some Oldrim mods that I think people might want in their game.  Choice is always good.  I will try and look over the post section every day as to see if anyone has an issue.  I will look for comments and criticisms of course.  Please keep in mind that I do work full time but I will always try and find time to answer questions and help out whenever I can.  Good luck to everyone and I hope you enjoy this port.