File information
Created by
Jokerine
About this mod
Port of Jokerine's Underwater Treasure mod from Oldrim to SSE.
Adds underwater treasure chests to discover all around Skyrim from the Sea of Ghosts to the Rivers and Lakes of the map area.
Requirements

Permissions and credits

Translations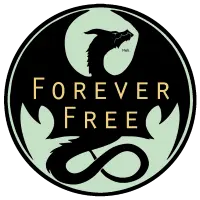 This is the official port of Underwater Treasure from Original Skyrim to SSE.  All credits go to Jokerine for the design and implementation. Many thanks for allowing open permission to port this to SSE.   The original mod can be found here:
Underwater Treasure

-----------------------------------------------------------------------------------------------------
There are 2 versions of the .esp:
The Sea of Ghosts adds treasure chests to just that area. 
The SOG- Rivers and Lakes .esp adds 36 other treasure chests to find in the Lakes and Rivers all over Skyrim. 
There are also 2 new ESL files that clewecks made regarding the SOG-Rivers and Lakes .esp.  Please look in the comment section to read exactly what clewecks did to these files and his description of the changes he made.  Many thanks for those files and all credits go to clewecks.
This mod is safe to install mid-game.  It only adds chests to the world.  A new game is not necessary. 
Both of the .esp's have been saved in the Creation Kit in form 44.  No cleaning was necessary as Jokerine cleaned the originals with TES5Edit.  I ran the azzendix water fix script and it cleaned 35 records.  No water seams should be in the area at all.  This mod is very lore-friendly and that's why I felt I should port it over.  If you really like this,  I also ported over Hidden Treasures by Ironman5000 and it makes a great companion to this mod as well.  You can find that one here:
Hidden Treasures SSE
-----------------------------------------------------------------------------------------------------
Important!!  Please read the Compatibility notes below regarding other mods.
-----------------------------------------------------------------------------------------------------------------------------------------------------------------------------------
If you are looking for a fantastic Environmental mod that makes a great partner to this one,  I would highly recommend Depths of Skyrim - An Underwater Overhaul SSE by TheBlackpixel and it is compatible with this mod.  Its truly amazing and it changes the underwater scenery for the better and it adds a lot of new things including Shipwrecks and fish.  You can get it here:
Depths of Skyrim
Here is the description by Jokerine on the Oldrim page:
-----------------------------------------------------------------------------------------------------
Features:
Adds a total of 15 sunken treasure chests and an underwater Dwemer ruin along the coast of the Sea of Ghosts, as well as 36 treasure chests to assorted rivers and lakes around Skyrim for intrepid adventurers to find.  Cleaned with TESEDIT, script-free and requires no DLC.
== WHAT ==
Hidden riches under the cold waters of Skyrim, obviously!
There aren't very obvious clues to where the chests are, but they are there. An abandoned ship wheel? Some weathered crates half-dug into the sand? Maybe it's just some loose pieces of wood on the beach. Are you feeling lucky? Give it a shot - grab some waterbreathing gear (or just kick off your shoes if you're an Argonian) and take a look around! You may be surprised at what you find.
I wasn't sure of where the limits of the map would be, so the chests in the sea aren't horrendously far from the shore, but I tried to make them at least tricky to spot. They have very generous loot, including enchanted equipment, jewelry, and other items. The average base value is around 800 - 900 septims per chest, so that's quite the treasure! The landlocked chests, on the other hand, have slightly lesser loot, going for around 500-700 septims. All the chests are locked. Since the locks are leveled, if you don't have much skill in lockpicking, be sure to bring plenty of lockpicks with you!
As for the Dwemer ruin, it is very far off from the coast, so you've been warned. There's a map marker for it, so that should help things a bit. Check out
this album
for the location of the sunken Dwemer ruin if you absolutely cannot find it.
Also, for some added realism, I wrote several notes for the sea chests that give some insight regarding how they ended up sunk in the bottom of the
ocean. There is a total of 25, so hopefully they won't repeat too often.I can write more, if needed. The landlocked chests have no notes on them.
Unfortunately, since I wanted to make this challenging even to myself, I purposefully tried not to keep track of where the chests are, so I'm afraid I can't provide a specific list of locations. (The screenshots were taken straight from the Creation Kit). I think it makes the whole thing more exciting.
The chests respawn, so make sure to check them every once in a while.
== WHY ==
I made this mod for fun, and since there isn't much to do around the northern shores, I would like to share it.
== HOW ==
To install, extract the contents of your downloaded file to your "Steam/SteamApps/Common/SkyrimSpecialEdition/Data" folder. Then activate the mod through your preferred launcher by ticking the checkbox next to the esp or you can use the Mod Manager to download the mod automatically.
To uninstall, simply delete the files from your Data folder, and you're good to go. Have fun!
------------------------------------------------------------------------------------------------------------------------------------------------------------------------
Compatibility:
Realistic Water Two
: Yes. 
Depths of Skyrim
: Yes
Changelog:
5-14-2018:  Version 1.0   Initial release for SSE
Credits:
Jokerine:  For making some really cool mods that I have been able to port over.
bchick3:  For making a great guide for me to use to port Oldrim mods to SSE
Bethesda:  For making Skyrim SE
The Nexus Community:  For a great bunch of people that have made one of the best modding communities in my opinion. 
Jokerine has stated that all of her mods are free to use and can be converted and modified without permission.  She has also given open and free permission to port her mods to other games including Skyrim SE.  After a discussion with a moderator,  we both felt it was a good idea to post a link to Jokerine's profile stating that this is so.  If you would like to view this yourself,  her profile can be found here:

Jokerine's Nexus forum profile
My other ports from Oldrim:
Freshly Picked SSE

Cake O'Clock - Hearthfire Bakery SSE

Dwemer Fairies SSE

Exposed Armors - He-Man Outfit SSE
Freshly Ground SSE

Alternate Book Fonts SSE

Collect Ivy SSE

Shields of Skyrim SSE
Tempest Snow Elven Sword SSE
Archmage Necklace SSE
The Honey Spirit - Liquor Shop in Solitude SSE
Amulet of Auriel SSE
Hidden Treasures SSE
Seedy Merchant SSE
The Mystery of Icebound Crypt SSE
Hamvir the Ghost Follower SSE

Reading List SSE
Freshwater Cave Player Home SSE

Psilocybin Mushrooms SE (Psychedelic Shrooms)

Mushroom Soups SSE

Harvestable Elves Ear and Frost Mirriam SSE

Lumberjacked SSE
Campsites in Skyrim SSE

Filled Pots SSE

Golden Egg Treasure Hunt SSE

Bau Pet Supplies for SSE

Frostflow Lighthouse Player Home SSE

The Drunkards Drinks SSE

The Bloody Tankard SSE

Chicken's Bounty SSE

Buyable Decorative Daedric Shrines SSE

Gourmet Gourds SSE

Chaurus Egg Cooking SSE

The Merry Snowberry SSE
The Golden Rose SSE
Breezehome Basement 3x2 SSE
Ironback Hideout Player Home SSE
Wolf Sigil Shield SSE
Disclaimer:
This mod is not to be sold under any circumstances.  Jokerine made that very clear in her profile.  If you see this mod being sold anywhere,  its an illegal copy and should be reported immediately to a Nexus moderator.    I am not the original Author,  Jokerine is. 
If you want to show appreciation,  please consider endorsing the original mod.  If you like this mod,  please endorse it. 
Final Thoughts:
This is another mod in a series of mods that I plan on porting over to SSE.   This mod makes a lot of sense and it should have been in the Vanilla game but we know how that goes.  Please let me know if you have any issues with the SoG,  Rivers and Lakes .esp.  I will try and look over the post section every day as to see if anyone has an issue.  Please keep in mind that I do work full time but I will always try and find time to answer questions and help out whenever I can.  Good luck to everyone and I hope you enjoy this port.