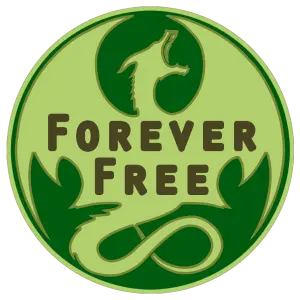 This is a port of Collect Ivy from orginal Skyrim to SSE originally created by
dirtyuncleron69
.  All credits go to him for the original idea.   Many thanks for allowing open permission to port this over.  The original mod can be found here:
Collect Ivy

-----------------------------------------------------------------------------------------------------------------------------------------------------
The .esp has been run through the Creation Kit and has been saved in form 44.  There were no dirty edits with the converted mod when I ran it through SSEEdit and LOOT didn't detect any either.  I also decided to run the azzendix water script fixer to see if this mod caused any water seams and it fixed about 6 or 7 seams in the world as far as I can tell.  So anywhere that the Ivies are,  there should not be any seams.  Please let me know if you find any.  I actively use Realistic Water Two by isoku so that's why I decided to run the fix just in case.  I have tested it in my game and it works perfectly fine for me.  Be aware that load orders and other mods may affect this.  Please let me know if you have any issues with the file.
Description:
This mod allows the player to harvest the Ivy that is found in the world in various locations. 
There are approximately 75 vanilla Skyrim locations to harvest Ivy from and lots of them are in Riverwood if you want to try it out.
Ivy has the following properties to discover as an ingredient:
Resist Frost
Slow
Damage Stamina
It takes 10 days to grow back and each size gives a different amount of leaves.
------------------------------------------------------------------------------------------------------------------------------------------------------
If you like this mod and intend to use it in your game,  please be sure to try my other port from Oldrim called Freshly Picked SSE.  It allows you to earn Alchemy XP for any Flora and Fauna you harvest during your adventures.  That mod can be found here:
Freshly Picked SSE
Make sure to load this mod before Freshly Picked so it can register the harvest keypress to get the Alchemy XP
Immersion Suggestion:
If you like this mod and intend to use it in your game,  I would highly recommend HD Photorealistic Ivy by
greenback12
 and it looks fantastic.  The mod can be found here:
HD Photorealistic Ivy


Even if you don't intend to use this mod at all,  I would recommend his mod just for the textures and work that the author put into it.
-------------------------------------------------------------------------------------------------------------------------------------
Installation:
NMM:  Install as normal
Manual:  Just extract the .rar file and drop it into the Skyrim SE Data folder and activate the .esp through your Mod Manager.
Uninstallation:
NMM: Uninstall as normal
Manual:  Delete the Collect Ivy.esp and the following files from these folders in the main Data folder of your Skyrim SE installation:
RR_Ivy_Item from the meshes/architecture/farmhouse folder
RR_Ivy_Item.dds and RR_Ivy_Item_n.dds from the textures/architecture/farmhouse folder
RR_Ivy_Activate.pex,  RR_Ivy_Activate_02.pex and RR_Ivy_Activate_03.pex from the Scripts folder
From the Source folder inside the Scripts folder delete the following:  RR_Ivy_Activate.psc,  RR_Ivy_Activate_02.psc and RR_Ivy_Activate_03.psc
Credits:
dirtyuncleron69
:  For making the original mod and allowing open permission.
Bethesda:  For making Skyrim SE for us to play
bchick3:  For making a great guide so I could learn how to port Oldrim mods to Skyrim SE
The Nexus Community:  For a great bunch of people that have made the modding community to be what it is today.
Changelog:
5-5-2018: 1.0 Initial release for Skyrim SE
My other ports from Oldrim:

Underwater Treasures SSE

Freshly Picked SSE

Cake O'Clock - Hearthfire Bakery SSE

Dwemer Fairies SSE

Exposed Armors - He-Man Outfit SSE
Freshly Ground SSE

Alternate Book Fonts SSE

Shields of Skyrim SSE
Tempest Snow Elven Sword SSE
Archmage Necklace SSE
The Honey Spirit - Liquor Shop in Solitude SSE
Amulet of Auriel SSE
Hidden Treasures SSE
Seedy Merchant SSE
The Mystery of Icebound Crypt SSE
Hamvir the Ghost Follower SSE
The Golden Hen Restaurant SSE
Reading List SSE
Freshwater Cave Player Home SSE
Psilocybin Mushrooms SE (Psychedelic Shrooms)
Mushroom Soups SSE
Harvestable Elves Ear and Frost Mirriam SSE
Lumberjacked SSE
Campsites in Skyrim SSE
Filled Pots SSE
Golden Egg Treasure Hunt SSE
Bau Pet Supplies for SSE
Frostflow Lighthouse Player Home SSE
The Drunkards Drinks SSE
The Bloody Tankard SSE
Chicken's Bounty SSE
Buyable Decorative Daedric Shrines SSE
Gourmet Gourds SSE
Chaurus Egg Cooking SSE
The Merry Snowberry SSE
The Golden Rose SSE
Breezehome Basement 3x2 SSE
Disclaimer:
This mod is not to be sold under any circumstances.  This was made clear on the Oldrim page by the original author. It is a Nexus exclusive and its going to stay that way.  I am not the original author, 
dirtyuncleron69
  is.  If you want to show appreciation,  please consider endorsing the original mod.  If you like this mod,  please endorse it.
Final Thoughts:
Not sure if anyone is really interested in this mod but I decided to convert it and share it with the Nexus community anyways.  I always thought it was kind of strange that you couldn't harvest Ivy but that is why we have the Creation Kit.  I will try and check the comment section every day for issues,  comments and criticisms.  Per the author's original permissions:  All resources are Vanilla and the scripts are open source.  Any other file permissions are listed on the Oldrim page with the link I provided above.  Special thanks to bchick3 for advice on converting scripts from Oldrim mods.  Please let me know if anyone has any issues with the file.  Good luck and I hope you enjoy this port.