This is a port of Reading List from original Skyrim to SSE by Xander9009.  All credits go to him for design, scripting and implementation.  Many thanks for allowing open permission to port this over.  The original mod can be found here:
Reading List
---------------------------------------------------------------------------------------------------------------------------
All of the .esps have been saved in the Creation Kit in form 44.  This is a direct port of the mod and is offered as-is.  Currently it supports the Main game plus all DLC's.  This mod does require the latest version of SKSE64 (2.0.7+) to work.  It also requires SkyUI.  I know some players may not like this but its the way the original mod was designed.  Xander9009 also included a file for Books Books Books by Adolon and I posted a message on that page about the original file being compatible with the SE version of that mod.  I am still waiting to hear back.  If it is compatible then I will be more than happy to convert it to form 44 and upload it as an optional file so players that use that mod can combine it with this one. 
Requirements:
Please make sure to read the Description I have included below by Xander9009 from the Oldrim page explaining how the mod works so there is no confusion.
Please remember the golden rule on installing a mod with an MCM menu addon.  Xander9009 recommends waiting about 30 seconds for it to show up.  He reiterates this below in the description.
I have uploaded a merged .esp for all of the files and is included in the Main Files section for those that don't have a lot of space in their load order. 
If you like this mod and want to try a great complement to this,  I have made a SSE page for Alternate Book Fonts by evercharmer.  It offers 6 new fonts to replace the default ones in the game.  You can get those here:
Alternate Book Fonts SSE


---------------------------------------------------------------------------------------------------------------------------
GamerPoets made a great YouTube video on his Top 5 Book mods for SSE and included my port.  Thanks very much!  It's quite an honor.  I would definitely recommend the other book mods he mentions in his video especially the Alchemist Compendium:
Alchemist Compendium

Book Covers Skyrim

Book Covers Skyrim - Lost Library

Books of Skyrim
------------------------------------------------------------------------------------------------------------------------------------------------
Here is the description from the original Skyrim page:
------------------------------------------------------------------------------------------------------------------------------------------------
-So, what is it?
--This is a mod which will give you access to a new MCM. Choose a category and see a list of all the known books in that category, as well as whether or not
you've read it. (The list is complete to begin with, with the exception of the Detected Books. Perfect for seeing which books you haven't found,yet.) The categories are:
General A - H (Includes numbers as well)
General I - S
General T - Z
Series
Skill Books
Spell Books
Detected Book
Initially hidden, these pages can be activated:
Journals
Notes A - F
Notes G - O
Notes P - Z
The following pages are initially hidden, but will be activated automatically if needed:
Detected Books 2
Detected Books 3
Through patches the following pages will be activated automatically:
Dawnguard General
Dawnguard Spells
Dragonborn General
Dragonborn Spells
BBB General A - K
BBB General L - Z
Through patches, the following are initially hidden but can be activated:
Dawnguard Journals
Dawnguard Notes
Dragonborn Journals
Dragonborn Notes
Series is the only category that overlaps with others. All books within series are found in either a general list or the Skill Books.
Books added by other mods will appear in your Detected Books category. You don't have to read the book for it to be detected. You just have to be in the same cell or have it put into your inventory. Books are detected at a rate of roughly 2 per second. Plenty fast enough for most cases. If the menu fills up completely (MCM pages are limited to 128 items), then another page will appear to continue the list. A third page will appear if that one is also filled.
-What features does it have?
--There aren't many features a mod this simple ~can~ have, but they're more or less:
Automatic - The mod is fully automated. You simply open the menu, and it tells you if you've read the books.
Manual - If automated isn't for you, you can disable it, allowing you to manually check and uncheck items. Note that Automated and Manual mode are independent of one another. If you manually check books, you can safely check Automatic, see which books the mod knows you've read, and then switch back without losing your manual checks.
Detection List - Any books you come across that aren't already in the list (and weren't specifically excluded) will show up in an expandable page. If a book appears that shouldn't, you can mark it to ignore it.
Journals and Notes - These are initially hidden but can be shown if desired.
-How many of my mods will this conflict with?
--None, probably, unless one of them deletes a book. And since that's bad practice anyway, it's really, really unlikely. Nothing in the game-worldis changed whatsoever. There are two quests, and neither interacts with anything except references to the books and to the player.
Through patches, Dawnguard, Dragonborn, and the mod "Books Books Books" are supported. Without the patches, books from these sources will appear in your Detected Books pages instead.
-What are some things I should know?
--When you first open the menu, it'll become unresponsive. This is intentional, don't worry. It's set up so it doesn't initialize until you try to access the menu; this way, you can put it until you're ready.
Just close the menu completely back to the game world, wait 30 seconds and re-open it. This should only happen once as it's the script preparing everything for use.
After that initial setup, each page will take a couple of seconds to open (mine take 3 usually, 4 max).
This is because when you load a page, it has to load each book, one at a time (MCMs can't load them all at once) and then check each for status.
It can take a couple seconds to query up to 128 books.
Many books aren't included. Special books were mostly ignored as well, with a few exceptions. However, there's no good way to tell what kind of book an automatically detected book is. While the ones I've intentionally ignored (which is everything from Skyrim, Dawnguard, Dragonborn, and Books Books Books not already in a list) won't show up, anything added by a mod that registers as a book will show up in your Detected pages.
You can delete these if they're not relevant.
If you want to know if you should update, check the change-log. I've thus far been very good about keeping it updated and, while I don't expect many more
changes, I'll try to keep it updated in the future if I make any changes.
-How do I install?
--Use the manager of your choice or manually install like any other normal mod.
Use one of the two main files and use all of the necessary patches. Once it's installed, simply open the MCM, close the MCM, wait 30 seconds for
it to initialize, and you're good to go.
-How do I uninstall?
--While you'd probably be fine just disabling it, play it safe. Do that by using the console to type these two lines without the quotes before disabling and removing it.
"stopquest RL_ManagerQuest"
"stopquest RL_DetectionQuest"
As of version 1.5, there is now a setting to handle this for you. Check the option, close the menu, and go disable the mod.
-Are there any bugs?
--Skyrim has a way of making the simplest things mess up. You won't likely be getting CTDs or anything, but I wouldn't be greatly surprised to see a book or two with a messed up name, or refusing to show they've been read. Let me know if you find one with as much detail as possible if you encounter one.
That said, when you first open the MCM and let it initialize, you might re-open it to find that your Dawnguard, Dragonborn, and BBB pages haven't appeared like they should have. This simply means you've opened the MCM before it was actually ready. Just close all the way out and give it another 5 seconds before trying again.  It's not a bug, but it could seem like one.
----------------------------------------------------------------------------------------------------------------------------------------------------------------------------
Credits:
Xander9009:  For the original mod and for open permissions to port this over to SSE
Squeakies:  For the original request and idea
bchick3:  For a great guide to help me port over Oldrim mods to SSE.
Bethesda:  For Skyrim SE
The Nexus Community: For an awesome group that has been very supportive and kind enough to help with a lot of things.  Everyone rocks!
Changelog:
6-12-2018:  Version 1.0  Initial release for Skyrim SE
My other ports from Oldrim:

Underwater Treasures SSE

Freshly Picked SSE

Cake O'Clock - Hearthfire Bakery SSE

Dwemer Fairies SSE

Exposed Armors - He-Man Outfit SSE
Freshly Ground SSE

Alternate Book Fonts SSE

Collect Ivy SSE

Shields of Skyrim SSE
Tempest Snow Elven Sword SSE
The Honey Spirit - Liquor Shop in Solitude SSE

Amulet of Auriel SSE
Hidden Treasures SSE
Seedy Merchant SSE
The Mystery of Icebound Crypt SSE
Hamvir the Ghost Follower SSE
The Golden Hen Restaurant SSE

Freshwater Cave Player Home SSE

Psilocybin Mushrooms SE (Psychedelic Shrooms)

Mushroom Soups SSE

Harvestable Elves Ear and Frost Mirriam SSE
Lumberjacked SSE

Campsites in Skyrim SSE

Filled Pots SSE

Golden Egg Treasure Hunt SSE

Bau Pet Supplies for SSE

Frostflow Lighthouse Player Home SSE

Archmage Necklace SSE

The Drunkards Drinks SSE

The Bloody Tankard SSE

Chicken's Bounty SSE
Chaurus Egg Cooking SSE
Gourmet Gourds SSE
The Merry Snowberry SSE

Buyable Decorative Daedric Shrines SSE
The Golden Rose SSE
Breezehome Basement 3x2 SSE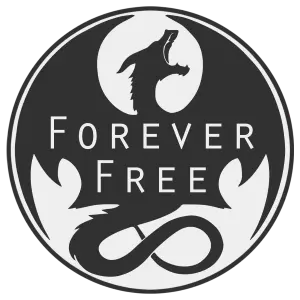 Disclaimer: 
Since complete free use was granted by Xander9009,  I will be following the same guidelines as him to allow converting to another game and uploading this mod to another website.  If anyone wants to do this,  go right ahead but please give credit where credit is due.  If you want to convert my files,  please credit me and Xander9009.  I am not the original Author,  Xander9009 is.  If you want to show appreciation,  please consider endorsing the original mod.  If you like
this mod,  please endorse it. 
Final thoughts:
Another mod that I found no one ported over yet but it will be great for role-players who would like to keep track of the books they read.  I am currently trying to port over Skycomplete LE from Oldrim,  which keeps track of quests and other stuff along with books you read but so far I have not heard back from kefka95 and a Nexus Support member informed me that I must wait for him to message me back giving me permission to port it.  So this mod is the least I could do in the meantime.  Please let me know if there are any issues with the file.  I will try to be on everyday and looks for messages to try and help out.