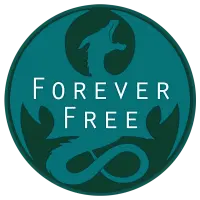 This is a port of the Tempest Snow Elven Sword from original Skyrim to SSE by NANIGASHITEMPEST.  All credits go to that author for the design and implementation of the weapons.  The original mod can be found here:
Tempest Snow Elven Sword

--------------------------------------------------------------------------------------------------------------------------------------------
The .esp has been saved through the Creation Kit in form 44.  All meshes and textures were run through the latest version of the NifOptimizer at the time and all meshes were converted to work with SSE.  No issues with the textures were detected either.
Description:
This adds the Tempest Snow Elven Swords to the World.  The swords come in a One Handed and a Greatsword Version.   Both versions come with a Special Glow animation that is pretty cool.   The weapons come with a Vanilla frost damage enchantment.  Stats are shown in the pictures.  
The swords can be found in Volunruud in one of the side rooms.  Please check the pictures for the location.  It's the chest on the right.   Since I am still learning the Creation Kit,  I decided to add them to a Dungeon so they can be earned the normal way.  Please let me know if the chest or the Swords do not show up for you or the chest is not there.   If you would like to get them from the console in case anything goes wrong or it does not show up in Volunruud,  you can add them with:
xx002F9C for the One handed sword
xx002F9D for the Greatsword
xx being the numbers corresponding with this mod in your load order
The shield I am using in the first 2 pictures is the Daedric Frozen Shield by elioplasma and can be found here:
Daedric Frozen Shield

I highly recommend this shield if you plan on playing a Battlemage type that uses frost and the One-hander from this mod.  elioplasma also makes 2 other awesome shield mods that I have installed and recommend as well:
Daedric Plasma Shield

Daedric Solar Shield
-----------------------------------------------------------------------------------------------------------------------------------------------------------------------------------------------------
Installation:
NMM:  Install as normal
Manual:  Just extract the .rar file and put it into the Skyrim SE Data folder and activate the .esp through your Mod Manager.
Uninstallation:
NMM: Uninstall as normal
Manual:  Just delete the .esp and the TempestSnowElvenSword folder in Meshes from the Data folder of your Skyrim SE installation.
Credits:  
NANIGASHITEMPEST
:  For creating a cool set of swords for us to use.
Bethesda:  For making Skyrim SE for us to play and use these with
bchick3:  For making a great guide so I could learn how to port Oldrim mods to Skyrim SE
The Nexus Community:  For a great bunch of people that have made the modding community to be what it is today.
Changelog:
4-24-2018: 1.0 Initial release for Skyrim SE
My other ports from Oldrim:

Underwater Treasures SSE

Freshly Picked SSE

Cake O'Clock - Hearthfire Bakery SSE

Dwemer Fairies SSE

Exposed Armors - He-Man Outfit SSE
Freshly Ground SSE

Alternate Book Fonts SSE

Collect Ivy SSE

Shields of Skyrim SSE
Archmage Necklace SSE
The Honey Spirit - Liquor Shop in Solitude SSE
Amulet of Auriel SSE
Hidden Treasures SSE
Seedy Merchant SSE
The Mystery of Icebound Crypt SSE
Hamvir the Ghost Follower SSE
The Golden Hen Restaurant SSE
Reading List SSE

Freshwater Cave Player Home SSE
Psilocybin Mushrooms SE (Psychedelic Shrooms)
Mushroom Soups SSE
Harvestable Elves Ear and Frost Mirriam SSE
Lumberjacked SSE
Campsites in Skyrim SSE
Filled Pots SSE
Golden Egg Treasure Hunt SSE
Bau Pet Supplies for SSE
Frostflow Lighthouse Player Home SSE
The Drunkards Drinks SSE
The Bloody Tankard SSE
Chicken's Bounty SSE
Buyable Decorative Daedric Shrines SSE
Gourmet Gourds SSE
Chaurus Egg Cooking SSE
The Merry Snowberry SSE
The Golden Rose SSE
Disclaimer:
This mod is not to be uploaded to another website or sold under any circumstances.  It is a Nexus exclusive and its going to stay that way.  I am not the original author,   
NANIGASHITEMPEST
 is.  If you want to show appreciation,  please consider endorsing the original mod.  If you like this mod,  please endorse it.  
Final Thoughts:
I will try and look over the post section every day as to see if anyone has an issue.  Please keep in mind that I do work full time but I will always try and find time to answer questions and help out whenever I can.  Good luck to everyone and I hope you enjoy this port.