This is a port of Lumberjacked from original Skyrim to SSE by KainXavier.  All credits go to him for the design,  scripting and implementation.  Thanks for allowing open permission to port this to SSE.  The original mod can be found here:
Lumberjacked
-----------------------------------------------------------------------------------------------------------------------------
The .esp has been run through the Creation Kit and saved in form 44.  This is a straight port from Oldrim and is offered as-is.  I installed it in my game and it works fine.  All of the scripts are compatible with SSE.  Please let me know if you have any issues with the file.
Requirements:
SkyUI  (To access the special features of the MCM)
Description:
This is a simple mod that does 2 things:
1.  Allows players to earn Two-Handed Weapon XP from chopping wood at wood chopping blocks found in the world and loading logs into the Sawmills
2.  Allows players to earn Smithing XP from activating the lever at a Sawmill and sending the loaded log through the Mill's blade. 
All XP functions and customization is done through the built-in MCM. 
Important!  Please remember the golden rule when it comes to getting the menu to show up in the MCM.  Go to settings and click on the MCM and then exit and wait for the game to give you a confirmation that the Lumberjacked menu has been loaded.  This usually does not take long at all. 
Load Order:
I suggest using LOOT or another optimization tool to place this in your load order. 
LOOT placed mine much lower in my load order and I have no issues with it.
If you like this mod and want another scripted mod that I ported over from KainXavier,  try Freshly Picked SSE.  It allows players to earn Alchemy XP by picking Flora and Critters in the world while you adventure around.  That mod can be found here:
Freshly Picked SSE
Here is the changelog from KainXavier from the Oldrim page explaining the changes he made to version 1.1 which I converted to work with SSE:
Version 1.1
Raised cap for base xp / lumber value in menus.
Reworked menus to better explain how lumber value affects XP.
Disabled notifications when skill gain is enabled / disabled.
Disabled notifications when base XP or lumber value are adjusted.
Mod Configuration Menu now uses localization-friendly strings.
Lumberjacked lesser power can be removed using the Mod Configuration Menu.
------------------------------------------------------------------------------------------------------------------------------------------------------------------------
Credits:
KainXavier:  For the original mod and allowing open permission to port this to SSE
bchick3:  For a good guide that allowed me to port mods like this over to SSE
Bethesda:  For Skyrim SE
The Nexus Community:  For a great bunch of people that have been very supportive and helpful and have made gaming and modding fun.  Thank you!
My other ports from Oldrim:

Underwater Treasures SSE

Freshly Picked SSE

Cake O'Clock - Hearthfire Bakery SSE

Dwemer Fairies SSE

Exposed Armors - He-Man Outfit SSE
Freshly Ground SSE

Alternate Book Fonts SSE

Collect Ivy SSE

Shields of Skyrim SSE
Tempest Snow Elven Sword SSE
The Honey Spirit - Liquor Shop in Solitude SSE

Amulet of Auriel SSE
Hidden Treasures SSE
Seedy Merchant SSE
The Mystery of Icebound Crypt SSE
Hamvir the Ghost Follower SSE
The Golden Hen Restaurant SSE

Freshwater Cave Player Home SSE
Mushroom Soups SSE

Harvestable Elves Ear and Frost Mirriam SSE

Psilocybin Mushrooms SSE (Psychedelic Shrooms)

Campsites in Skyrim SSE
Filled Pots SSE
Golden Egg Treasure Hunt SSE

Bau Pet Supplies for SSE

Frostflow Lighthouse Player Home SSE

Archmage Necklace SSE

The Drunkards Drinks SSE

The Bloody Tankard SSE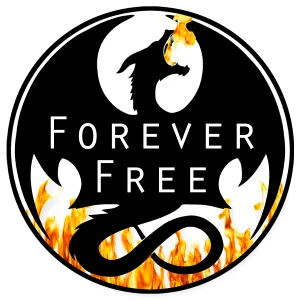 Disclaimer:
This mod is not to be uploaded to another website or sold under any circumstances.  It is a Nexus exclusive and its going to stay that way.   I am not the original author,   KainXavier is.  If you want to show appreciation,  please consider endorsing the original mod.  If you like this mod,  please endorse it.  Lumberjacked (TM) is a trademarked name of KainXavier and is owned by said author.  No other rights are allowed in any form per the author's Oldrim page.
Final Thoughts:
I was kind of surprised that no one ported this over as well.  This is a great way to allow players to level up a couple of skills in different ways.  If you feel that the leveling is going too fast,  you can always turn this mod off and come back to it later. 
I will pretty much follow KainXavier's permissions and credits from the Oldrim page in regards to asset use and modification permissions.  If you see this mod on any other website besides the Nexus,  its an illegal copy and should be reported to a moderator immediately.  I will try and look over the post section every day as to see if anyone has an issue.  Please keep in mind that I do work full time but I will always try and find time to answer questions and help out whenever I can.  Good luck to everyone and I hope you enjoy this port.