File information
Created by
SkyrimTuner
About this mod
Ultra realistic and atmospheric graphics
Climates of Tamriel combined with Realistic Lighting Overhaul or Enhanced Lights and FX
using ENBoost (ENBSeries v0.315)

+ Mod Collection for perfect synergy
Requirements

Permissions and credits

Translations

Changelogs

for ENBSeries version: 0.315


If you like my vids, please also visit me here:
RealVision on Youtube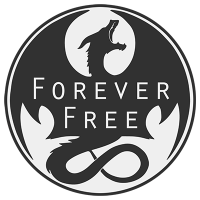 ENB is a collection of visual effects created by Boris Vorontsov. It overhauls everything from anti-aliasing and depth of field to lighting and water.
It gives Skyrim the eye candy effects it deserves.
RealVision is a finely tuned compilation of ENB effects and post processing. Each setting has been hand tweaked to give the most realism at the lowest performance cost.
Technically, ENB is compatible with every mod on Nexus. However, RealVision is tuned to look good with a particular set of lighting and weather mods. Using any weather or lighting mods beside the ones listed here will result in your game looking weird. All other mods are fine.
ENB is very GPU intensive. It will most likely be the most FPS hungry part of your game.
video tutorials for installation:
using Nexus Mod Manager:
Skyrim 2015 Photorealistic Ultimate Graphics Tutorial
by PredCaliber (english)
How to Install RealVision/PureVision ENB (Detailed)
by Heisennburgg (english)
Tutorial for Ultra Realistic Overhaul Mod Collection
by Candyland (german)
using Mod Organizer:
RealVision ENB : Mod Organizer
by GamerPoets (english)
1. Nexus Mod Manager (NMM) and Wrye Bash users open the Skyrim menu through Steam. Mod Organizer (MO) users run Skyrim Launcher through MO.
2. In the options section, turn off Antialiasing, Anisotropic Filtering, and FXAA. (in the advanced section)
3. In your video driver, set the features from step 2 and Ambient Occlusion (SSAO) to "Application-Controlled" (Nvidia) or "Use application settings" (AMD). Only do this for Skyrim.
Nvidia users look
here
and
here
to see the required driver settings. AMD users will have similar settings.
(If you prefer driver forced Ambient Occlusion (SSAO), you are free to enable it in your videodriver settings, but don't forget to set EnableAmbientOcclusion=false in enbseries.ini in Skyrimfolder after install step 4!)

Install these mods in
this install order
if you want your Skyrim to look like mine or
jump to step 3 if you just want the ENB
:
And let always overwrite if NMM asks! (say NO to update and YES to install normally)
Nexus Mod Manager - Tutorials:
english
/
deutsch
Mod Organizer - Tutorials:
Mod Organizer Tutorial
by Gopher /
Mod Organizer ( S.T.E.P. ) Video Tutorials
by Tannin - MO and Gamerpoets - Videos
>>FPS<< stands for performance hungry mods!
>>FPS<< stands for very performance hungry mods!
Updated, cleaned and performance tuned mod list used in my newer videos:
Cinematic Fire Effects 2 HD by Ichibu (my preference is Cinematic Fire FX Legacy)
HD Enhanced Terrain by Hritik Vaishnav -SkyrimENB (Type 2, Old but best)
The Skyrim Distance Overhaul LOD Improvement by Grieche >>FPS<<
SkyFalls and SkyMills - Animated Distant Waterfalls and WindMills by SjoertJansen (not install optional New Skyrim LOD and install patch for SDO)
Static Mesh Improvement Mod - SMIM by Brumbek
Ruins Clutter Improved by raiserfx
NobleSkyrimMod HD-2K by Shutt3r (use 1K version, minimal quality loss but smoother gameplay. Also install SMIM patch from it's optionals!)
OR Skyrim HD - 2K Textures - Skyrim HD FULL by NebuLa (use LITE or 1K for smoother gameplay)
OR Skyrim Realistic Overhaul by Starac/Ancient (not available on Nexus but very lore and performance friendly)
Joy of Ships by ProtologolusX (optional, but recommended. use 1K version)
Enhanced Vanilla Trees by Some_Random_Guy_83 >>FPS<<
Skyrim Flora Overhaul by vurt >>FPS<< (my favorite: SFO v1.71 + AOF Tree LODs from SFO optionals)
TreesHD_Skyrim_Variation by namotep (optional, but recommended. use HIGH instead of ULTRA)
Immersive Fallen Trees Mod by Jurassic4LIFE
4K Tree and Parallax for Pines by Pfuscher by Pfuscher
Unique Flowers And Plants by navajothkk (optional, but recommended. also use the optional Performance Textures)
Verdant - A Skyrim Grass Plugin 1.6c by Preeum >>FPS<< (Skyrim.ini: Set iMaxGrassTypesPerTexure=15 and iMinGrassSize=70)
Install Verdant - Medium brightness grass textures 1K from my optional files, all credits go to Preeum! (optimized brightness for RealVision ENB)
Install RealVision Flora Patch from my optional files to get rid of some oversaturated and too bright plants if using RealVision ENB
RUGNAROK by Gamwich
Realistic Water Two by isoku >>FPS<< (also install Realistic Water Two - ENB Textures from it's optionals!)
Watercolor for ENB and Realistic Water Two by paganmetalf (strongly recommended to get intended water brightness!)
Transparent wave spray Retexture for realistic water 2 by Pfuscher aka Zerwas1
AOF Detailed Mountains by AnOldFriend (it's also recommended to install my AOF mountains 60% brightness patch from optional files section!)
Dust Effects by HHaleyy
Realistic Smoke and Embers by isoku
Now install Skyrim_Particle_Patch_for_ENB-All-In-One and Skyrim_Subsurface_Scattering_Patch_for_ENB by mindflux from here
Recommended mods for Parallax Terrain texture users: (set FixParallaxTerrain=true in enblocal.ini or use them without Parallax like me)
Skyrim 2015 Parallax Terrain SPT by Pfuscher aka Zerwas1 (I'm using Pineforrest, Riverbededge, Rivermud, Snow01, Snow02)
tamu75 Terrain Parallax Textures by tamu7 (I'm using Coast Beach, PineForest02)
The old and proven mod list, used in my older videos:
Install in this order:
Old but proven mod list using CoT v3.1, my favorite:New mod list using CoT v5, there are atmospheric and visual differences and it's not 100% optimized:
Now decide to go on with Realistic Lighting Overhaul or Enhanced Lights and FX.
These videos will help you with your decision:
Video 1
,
Video 2
.
Option A: RLO
Realistic Lighting Overhaul
by The Realistic Lighting Team
My preference for realism!
Activate all modules except Adaptive Interiors Vanilla Weathers and Realistic Lighting Weathers! As shown here and here.
Only activate Dawnguard interiors if you are using Dawnguard!
Option B: ELFX
Enhanced Lights and FX
by anamorfus
My preference for atmosphere and my personal favorite!
Install core + enhancer. It's recommended to use exterior module also. Install as shown here.
If you have Dawnguard or Dragonborn DLCs active also install Enhanced Lights and FX Dawnguard and Dragonborn.
If you are using SMIM, do not forget to install the SMIM Meshes from ELFX optionals!
1. Download ENBSeries v0.315 (enbseries_skyrim_v0315.zip) from
enbdev.com
or
here
and extract it somewhere.
If you are using the older RealVision 279b, you can get enbseries_skyrim_v0279.zip from
here
2. Copy
d3d9.dll
AND
enbhost.exe
from the wrapper folder to Steam/Steamapps/common/Skyrim.
3. Download RealVision via your mod manager and install the option of your choice.
4. NMM and Wrye Bash users go to Steam/SteamApps/common/Skyrim/Data/RealVision_ENB_files.
Mod Organizer users go to Mod Organizer/mods/RealVision ENB (version)/RealVision_ENB_files.
5. Installation of RealVision files:
RealVision Installer (recommended)
Start RV_launcher.exe and click on "INSTALL" (NMM/MO-users) or start RV_install.vbe (Wrye Bash-users).
Insert your VRAM amount in MB (for example 1024, 2048, 4096, 8192, ...), if using SLI/Crossfire, ONLY insert VRAM from 1 single card!
Click on "SET INI" to let installer adjust your SkyrimPrefs.ini.
Done!
Manually Installation (much more work to do, but result may be better)
6. Start your game using
SKSE
, it's not recommended to use the SkyrimLauncher anymore except you set your Skyrim.ini and SkyrimPrefs.ini to read-only!
7. Have fun!
READ THE FAQ BEFORE ASKING THE FORUM FOR HELP
and also visit:
Skyrim Revisited: Legendary Edition (SR:LE)
SPEED AND STABILITY GUIDE FOR ENB
1. NMM and Wrye Bash users go to Steam/SteamApps/common/Skyrim/Data/RealVision_ENB_files.
1. Mod Organizer users go to Mod Organizer/mods/RealVision ENB (version)/RealVision_ENB_files.
2. Run RV_launcher.exe and click "UNINSTALL" (NMM/MO-users), or RV_uninstall.vbe (Wrye Bash-users).
If RV_launcher.exe or RV_uninstall.vbe doesn't work, manually download the version of RV that you use and delete all of the files with the same name from Steam/steamapps/common/Skyrim.
3. Go to Steam/steamapps/common/Skyrim.
4. Delete d3d9.dll and enbhost.exe.
5. NMM/Wrye Bash users go to Documents/My Games/Skyrim.
5. MO users go to Mod Organizer/profiles/your profile.
6. Delete your skyrim.ini and skyrimprefs.ini files. They will be remade vanilla next time you play.
7. Deactivate RealVision ENB in your Mod Manager
Thanks to all downloaders and especially all who give me endorsements :)
ewi65 for tuned Bokeh DoF, his amazing sun and his help supporting RealVision ENB
Sharpshooter8 for inspiration and his Realistic Hope ENB i used for a long time
JJC71 for Climates Of Tamriel - Weather - Lighting - Audio
Sydney666 and Daemonui for Realistic Lighting Overhaul
noSteamWorkshop banner provided by SvarogNL
Gopher for his awesome RealVision ENB videos
Kyokushinoyama for his great sunsprite-shader
Boris Vorontsov for making ENBs possible
all the modcreators of the used mods
all RealVision users and downloaders
tony971 for help with description
Bethesda for making TES: Skyrim
bronze316 for DoF effects
my wife for patience