File information
Created by
Danae
About this mod
Armour, Clothing, Weapon and Item mod integrated into Wares
Requirements

Permissions and credits

Changelogs
UPDATE 1.1NEW MODS
: Treasure Maps, Calling Cards, Welkynd Stones, Fishy Sticks, Jobasha Spell Tomes
PLEASE READ THE ATTACHED ARTICLE IF YOU ARE NEW TO WARES OR MODDINGGeneral notes on all mods
- I did not create any of the assets
- items from original mods not modified unless specified
- textures optimised with Odrenator
- DRIP integration included
- all required files included unless specified otherwise
- screenshots are a sample of the items from each mod.
- a few mods have
Friends and Foes
NPCs, those npcs only appear if you have Friends and Foes installed.
- original shops removed, items in a crate in Seyda Neen removed (etc), original vendor kept if no known conflict.
- if you wanted the original shop, load the original esp BEFORE the wares-aware version.
- I have not always levelled items in shops >> my reasoning is that traders don't wait for your player to be high level and rich to have high-quality wares. Unless you run well-known exploits or meta-game, at level 1 you cannot afford such high-quality items.
Amulets and Rings
by 
Daduke
Aradia's Needle
 by 
Oni-K

- Friends of Foes NPCs added
- shop removed
Calling Cards
by 
Rattfink333

Carnithus' Armamentarium Complete
 by 
Carnithus
- shop removed
- armour values and AR tweaked
- most obvious kibash removed
- retextured artifacts removed
- 3 armour sets hand-placed
Danke's Armors
by Danke
- original placement or armour sets kept and/or tweaked
- some armour was given to npcs (load AFTER Wares for NPCs)
Dwemer Loot
 by 
Poodemon
Elynda Winterwear
by
Elynda
Eyren armour and clothing
1
2
3
 by 
Eyren
- merge of 3 mods
- fixed corrupted files
- Friends and Foes NPCs
Fishy Sticks for Everyone
 by
Stripes


- Ashfall interop
- Get a Fishy Stick when you arrive in Vvardenfell
House of Earthly Delights, Harem Style
 by 
NioLiv
- no DRIP (items are scripted so when you buy them, you'd have no idea if/what enchantment you get)
- some vanilla NPCs edited (load after Wares for NPCs)
House of Spears
 by 
Nazz
Illy's Oh my Goddess
 by 
Illuminiel
- some vanilla NPCs edited, load after Wares for NPCs.
Jobasha Spell Tomes
by
Transmaster

Loinclothes and tops
by
Dereko
Mandamus Pirate Outfit
by
Mandamus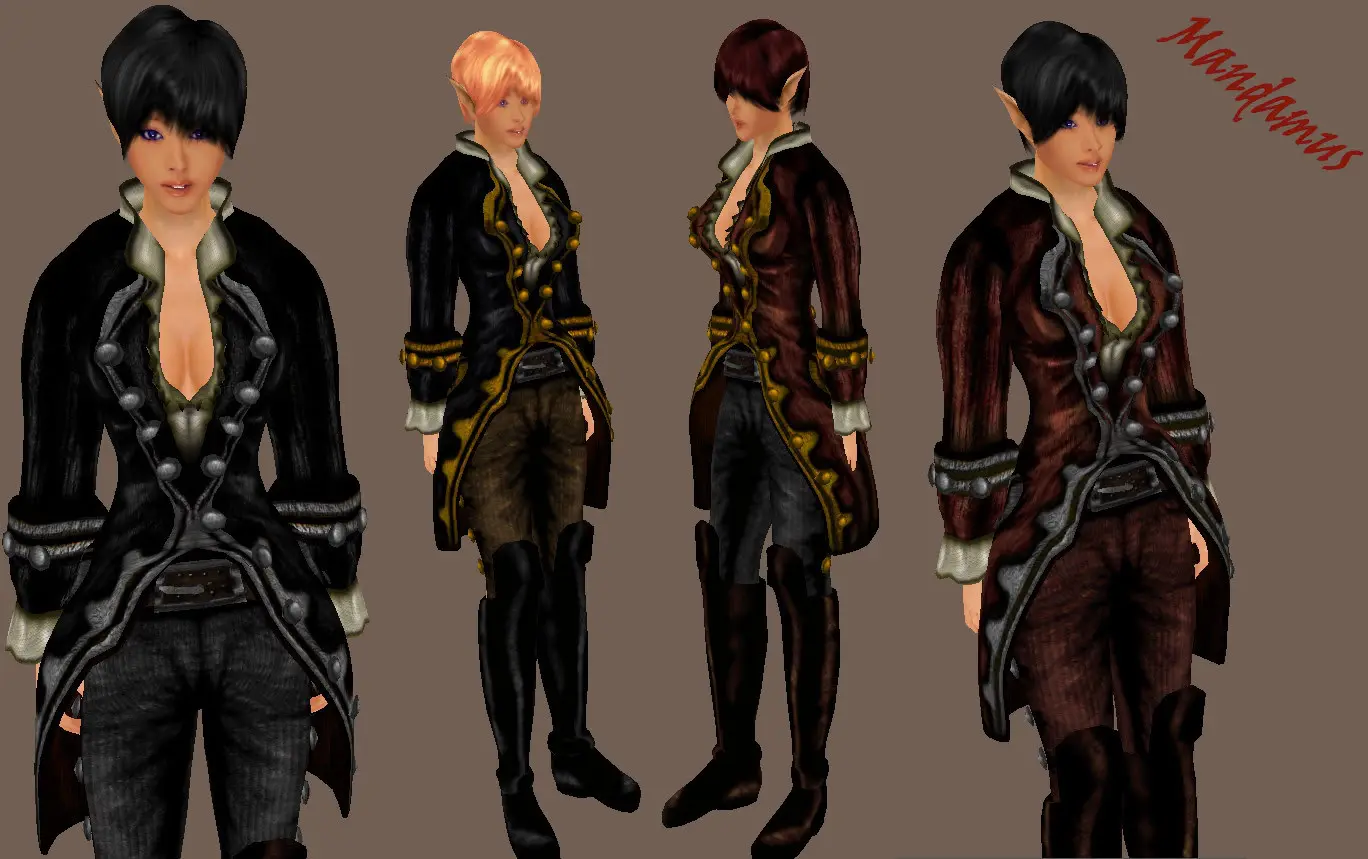 - Friends and Foes NPCs
Wearable Lich Robe
by 
Melchior Dahrk
Moon and Star Pendant
by
Rubberman
Morrowind Toy Shoppe - Figurines
by 
Andoreth


OAAB Wares
- adds 
OAAB_DATA
 items to Wares lists
- requires OAAB_DATA.esm
Potted Plants
 by 
Andoreth
- update: names and typos fixes (Thank you Denina!)
Scissors and Thimbles
1
2
3
  by 
Keazen
- merge of 3 mods
- bsa extracted (no need to register them)
- Friends and Foes NPCs
The Crimson Wire
 by 
Mandamus
- NOTE: I could not reach Mandamus to ask for perms, assets are included for now.
- Friends and Foes NPCs.
Treasure Maps
by 
qqqbbb
- fixed greeting loop
- cheap and med treasures are Wares list, expensive treasures (Daedric, Glass, Ebony...) untouched
Treasures of Magic
by Team Wool and Floof
- does not contain the dialogues and quests
- NOTE: some items are godly, others cursed, I only placed them in traders' lists, you get what you get.
Triss Merigold Outfit Recolored
by
Corsair83
and
SaintBahamut
Weapons and Armor Diversity Overhaul
by
Pseunomix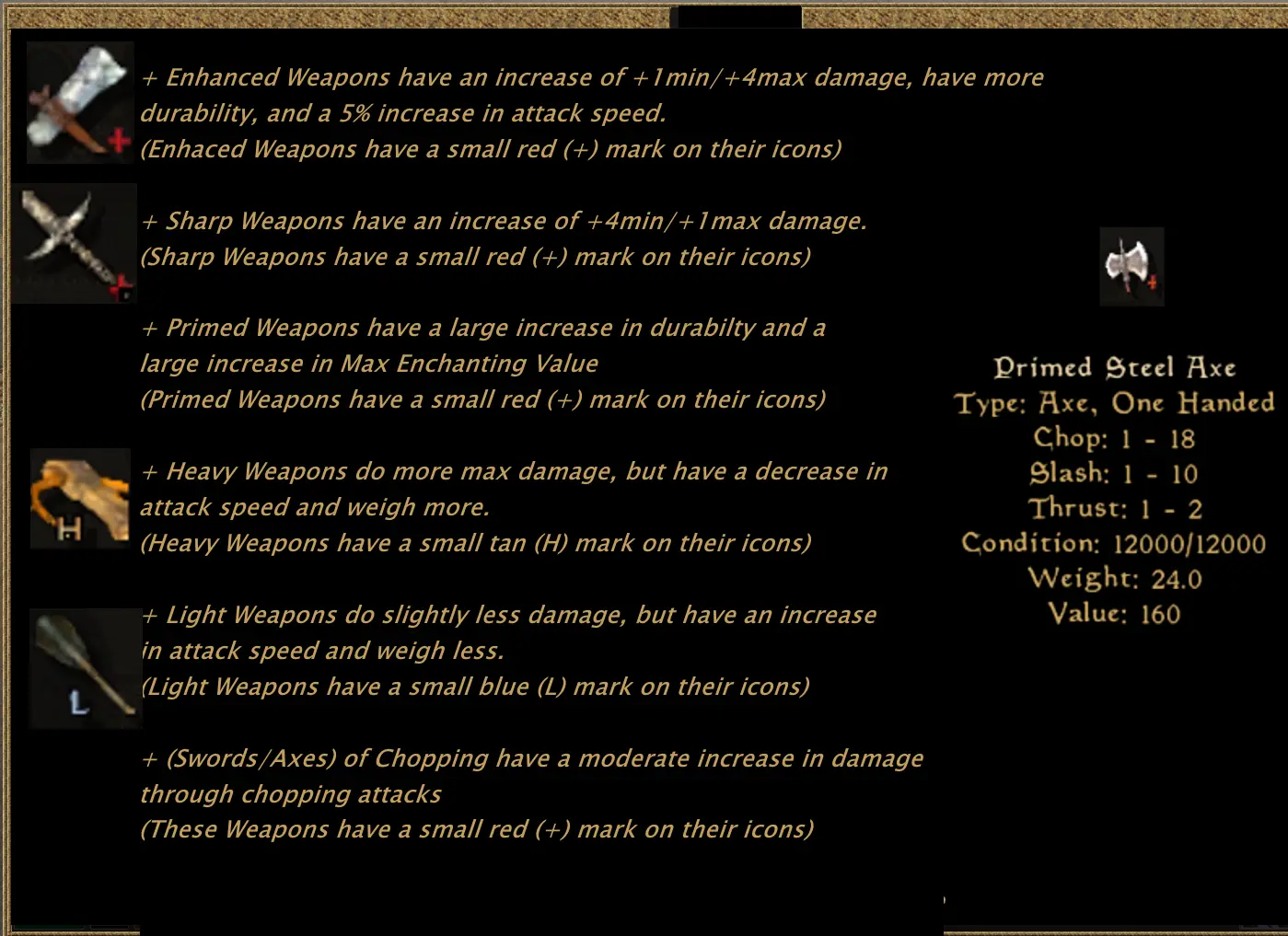 Lots of Rings
 by 
Wulfgar
Welkynd Stones
by  
PeterBitt
- added to enchanters from level 10, 50% chance none.
OTHER WARES-AWARE MODS
Adventurer's Backpacks
Aleanne's Mods for Wares
Amulets by Xiamara - Vanity Edition
Aoimevelho's Mods for Wares
Bitter Coast Houseboat
Bob's Armories
Booze for Purists
Cantrips
Denina's Hot Beverages
Enhanced Economics for Wares
Hilgya the Seamstress for Wares
Indie Gear
Killing Spree Helluva ways to kill
Korana's Mods for Wares
Lootable Spellbooks
Lucky Coins
Many Cloth Helm
Morrowind Trading Cards
MWSE Satchels and Bags
Olaf's cloaks and armour
Panoplies - Helluva Ways to Suit Up
Rations
Ruffin Vangarr's armour
Shinies
Silaria's Clothes for Wares
Staff Agency 2.1
Stuporstar's Books for Wares
Surfracers
Taddeus' Foods of Tamriel
Tattoed Shirts
TealPanda's Mods for Wares
The Assassin's Arsenal
The Imperial Dwemer Society
Unidentified Items
Vaernis' Armour and Shields
Way of the Necromancer Redux
Westly's Mods for Wares