About this mod
Girls! Games! Jet! Hookers of the Commonwealth Content in Sim Settlements!
Now Settlements will have Hookers visit from the Roadside Shack near Drumlin Diner. Requires HOTC Settlement Edition mod by rbddc12 and the Roadside Shack Settlement by TaxiVader
Requirements

Permissions and credits
Requires
Roadside Shack by TaxiVader
Hookers of the Commonwealth Settlement Edition by rbddc12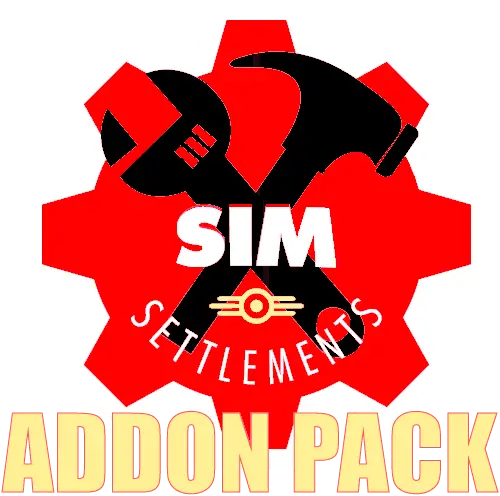 Requires Version 3.1.6 or Greater of Sim Settlements
Settlement: Roadside Shack
Levels: 3 (plus foundation)
Balanced: Yes
File Type: ESL or ESP
Required DLC
All DLC
Required Mods
Sim Settlements

Sim Settlements - Rise of the Commonwealth

Hookers of the Commonwealth Settlement Edition
 - Must Have!
Roadside Shack
 - Must Have!
G2M - Workshop
 - Must Have!
Caliente's Beautiful Bodies Enhancer -CBBE
 - Must Have!
Addon- Packs for best experience (listed by impact to the City Plan)
Settlement_Markers

Sim Settlements Scrappers
Wasteland Venturers 2 - Sim Settlements Addon Pack

SimHomestead - a Sim Settlements add on

Always Free Sim Settlements

Sim Settlements Addon - Creations By COOTS

Sim Settlements Mega Pack - Year One

Industrial City Sim Settlements Add-On

Sim Settlements - Ruined Homes and Gardens Add-on

Sim Settlements AddOn Pack-Junk Town

Sim Settlements - IDEK's Logistics Station

Sim Settlements Add-On Pack Classic Shacks

Sim Settlements AddOn Pack - SimTowers

Sim Settlements AddonPack - Awsometown

Sim Settlements AddOn Pack - JtBryant's Utilities

IMP - Invisible Marker Pack

Shitty Weed Plants
 
Did you ever wonder where the  drug pusher who got poor Patrick strung out on Jet lived? Where did he and his crew come from? This mod fills in the empty side of the story.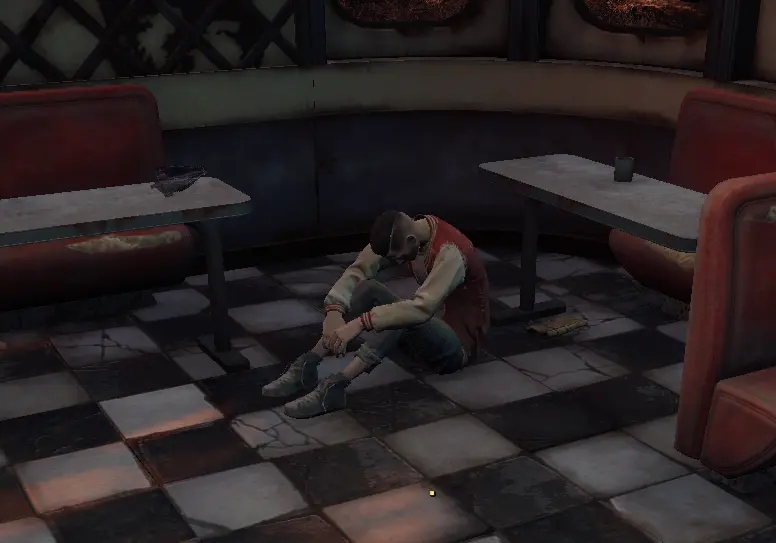 Patrick at Drumlin Diner (Poor Bastard)
Right down the road a bit they were in the process of starting up a community of debauchery. Drugs, cheap booze and even cheaper women! Go in and take over this location and build up the city that will spread its influence all through the Commonwealth!
Features:
A new city plan focused on the seedy underbelly of the Common Wealth
Prostitutes from the Hookers of the Commonwealth mod will visit all of your settlements using the built in Visitor feature in Sim Settlements!
Fully functional and self spawning
Mini Combat Zone fighting arena!
Sick humor an innuendo!
Add as many Hookers as you like to the City Plan via the Prostitute Recruit button. 
Unique games and idle usage make for some hilarious situations. (I was LOL many times making this).
Tips:
You will have the ability to recruit prostitutes at level 2 of the city plan. The city will need to evolve a bit before it rises above the "1 Cap Trick"
A built in patch was made to keep prostitutes from adding to your settlement population. I recommend you don't go crazy recruiting them though. Having six spawned in the city seems to work well but its your choice to go above that. Just remember you will have visitors too!
TaxiVader's Settlement plan seems to kill the nearby Raiders and turret at the overpass. If you want to smoke them, better do it before you start building.
This will never be available on Bleh.net