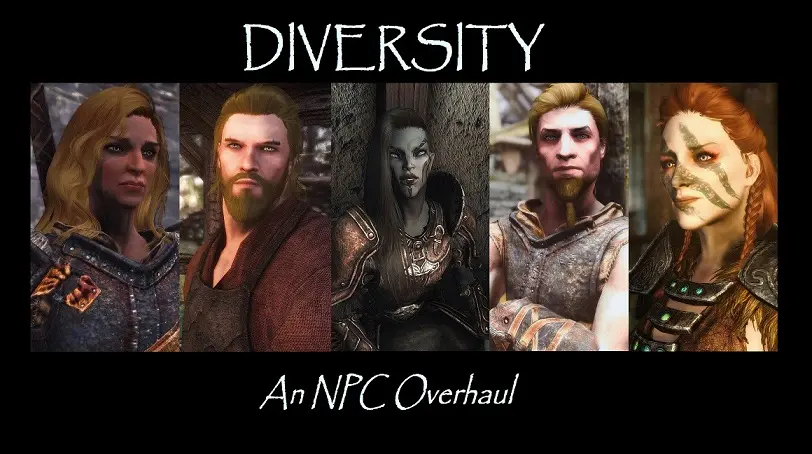 Welcome to Skyrim.  
In this land plagued by conflict,
there is compassion.

Where Ugliness lurks,
Beauty reveals deep secrets.
Faces of the North.  
In 2011, Bethesda broke new ground with TESV.  Not only did they write well-developed characters, but included a great variety of them.  While none of them reached the cinematic depths of a BioWare character, each NPC had a story.  But the sands of time have withered their once decent complexions.  Over 5 years have gone by, and yet these low-poly remnants of a bygone era look awful by modern standards.
 In a 2016 Remaster, we deserve better.  

If you want more attractive faces that steer clear of flashy anime looks, this mod is for you.



For a demo of what some of my character changes look like in-game, below is a video showcasing a scene from one of my early voice-acting roles.
Each character has undergone minor, but significant cosmetic changes.



Improved facial Structures and Makeup, made using Adobe Photoshop and the SSE Creation Kit.  
   -All DLC characters covered.
 

Lore-based changes to character's ages
   (now older characters will look the part, while younger characters will look prettier)
 

Race, class, and personality-based hairstyles 
 

Selective implementation of ApachiiSkyHair and KS Hairdos 
 
Improved vanilla hair meshes for maximum variety.
 
A custom female body replacer with muscle, power, and grace
 
Refined Skin Textures using assets from Geonox/Urshi's Fine Face Textures, FadingSignal's SkySight Skins, and Zonzai's Real Girls.  Heavily inspired by WICO.




Unofficial Skyrim Special Edition Patch (USSEP)
v 4.08
Cutting Room Floor
v 3.0.4 (optional)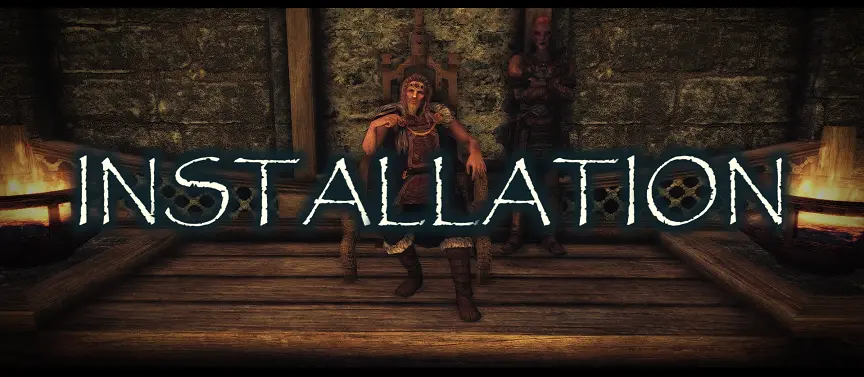 STEP 1:
Follow the link above install ApachiiSkyHair files.  
         You will need to download ALL 3 of her hair mods. This includes:
         -V 1.6 FULL
         -V1.5 FEMALE
         -V 1.2 MALE) 
          Without this, your game will be riddled with gray faces (or worse, game crashes)   
STEP 2:
Install my mod via NMM (or manually if you're skilled). Override everything if NMM prompts you to.   
STEP 3:
Check your load order.  If you're using LOOT, it will NOT yet recognize my mod. 
        Go to your plugins --> Find "Diversity - An NPC Overhaul.esp" and drag it to the very bottom.    
STEP 4:
Enjoy!   

Diversity is a standalone mod, including both new bodies and textures.  This means you shouldn't need any additional beautification mods if you don't want them, and it's encouraged that you play through at least once with only what I've provided, if a vanilla-inspired playthrough is what you desire.
That said, Diversity will work with whatever body mods you install afterwards.
NOTE: this mod is NOT compatible with anything that changes FaceGenData. 
However, it will still work with mods like RS Children Overhaul and Bijin's followers.  
Install and place those mods BELOW Diversity.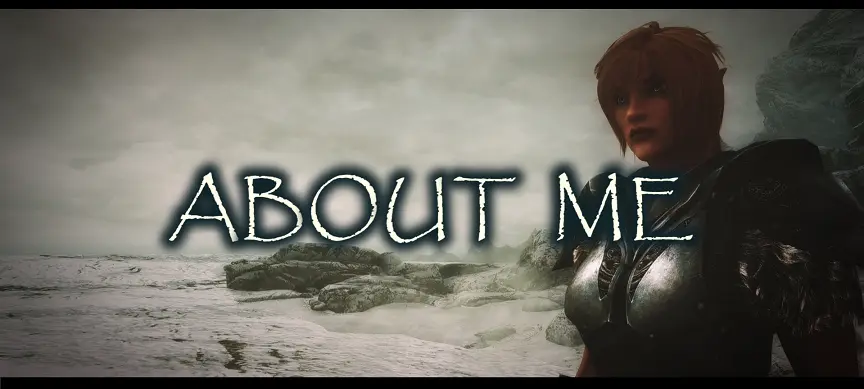 I am a Fitness Professional, Musician, and mod author.
The former have been passions of mine for years, while the latter is a new endeavor.
I was classically trained by a wonderful piano teacher since I was 8 years old, and recently began creating mods to suit my playthroughs. After releasing a very personal album for Fallout called
Faded Glory - A Post-Apocalyptic Soundscape
, I am embracing my status as a mod author, and extending more of my talent to the community.
This NPC Overhaul serves as a part I to a 2-part immersion mod.  Similar to my Fallout 4 works, this will eventually accompany a soundtrack expansion I will write.  Enhance your Skyrim experience.  Embark on a new journey into a realm of chaos, hope, and beauty. 
My Other Works Include:
  SKYRIM/SSE:
-I'm currently a registered voice actor for several minor characters in Kris Takahashi's 
Interesting NPCs - Skyrim
 (Arelthor, Gromash, miners)
-I have also voiced Hadvaar in the excellent 
Opening Scene Overhaul - Skyrim
   FALLOUT 3: 
-I voiced a scientist in Kris Takahashi's 
Interesting NPCs - Fallout 3
   FALLOUT 4: 
-
Shades of Gradient - Institute Retexture 4k

-NukaBill and FatBob - A Mario-Inspired Fat Man and MiniNuke Retex HD
-
Faded Glory - A Post-Apocalyptic Soundscape

My webpage is fairly minimalist for now, but follow me on soundcloud for updates!




    -Apachii for her fantastic hairs.  ApachiiSkyHair

    -Rops for his original overhaul mod, Inhabitants of Skyrim

    -Fadingsignal for SkySight Skins, 

    -Urshi for Fine Face Textures for men, 
      and Geonox for High Res Face Maps for Men-Zonzai for Real Girls Body Textures for women

    -Jimtownirish for True Eyes and True Brows

    -Caliente for creating Bodyslide

    -BETHESDA for continuing to suck me back in.

    -The modding community for being supportive