File information
Created by
WiZkiD
About this mod
A replacer for all coin related items in a worn, realistic roman imperial style.
Permissions and credits

Changelogs

Donations

Coins, especially those printed in a remote era such as that of Skyrim, were not perfect, the forging techniques were primitive and it often happened that they had imperfections, moreover the constant use of a coin determines a worn appearance and it is for these reasons that I decided to give this replacer this particular look.
New realistic, worn, used look for Septims coins
Imprved DLC2 Coinpiles with real 3D coins upon them for a more consistent look
The replacer comes in two variants, classic gold and silver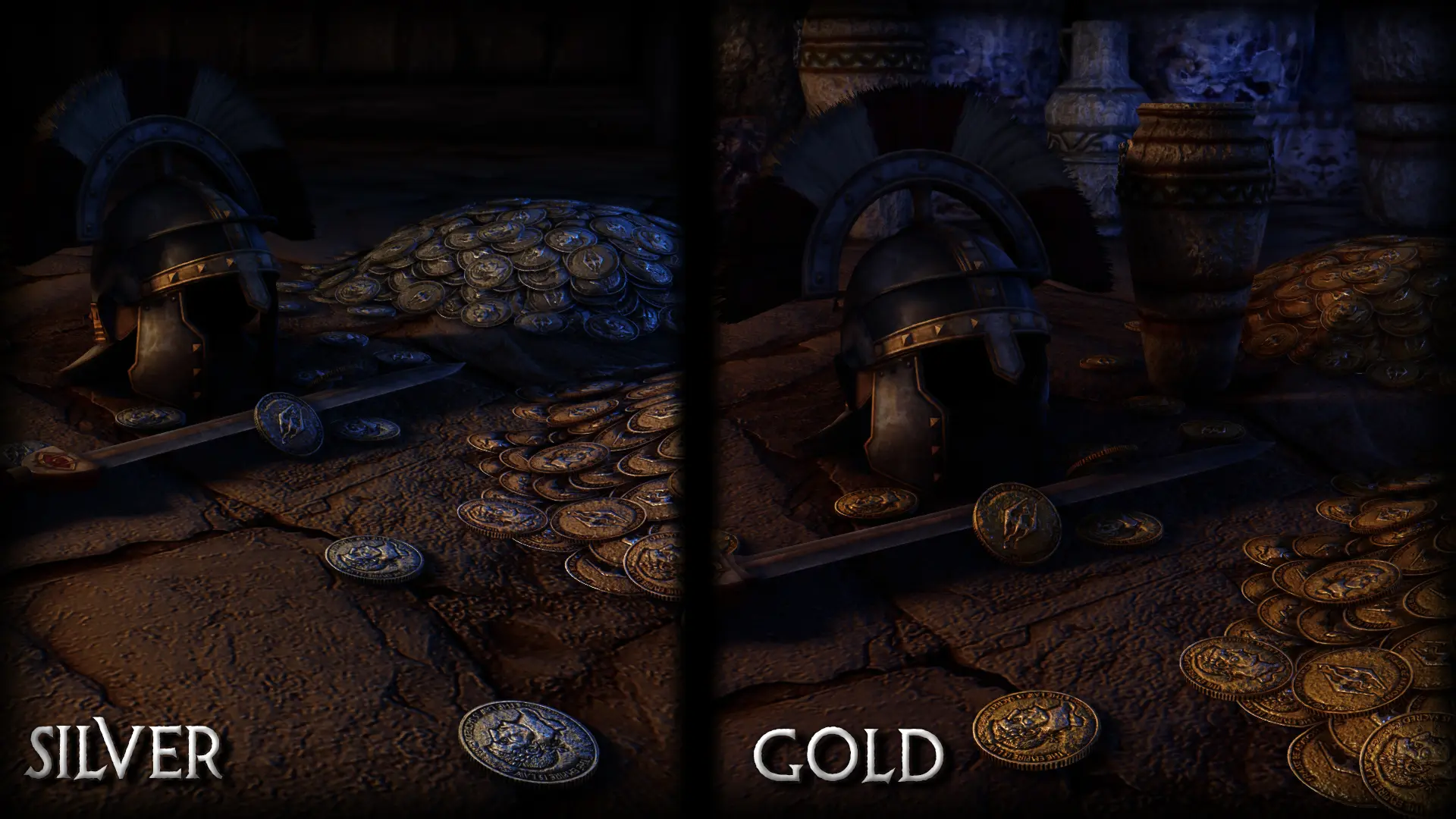 My replacer is compatible with everything, be sure to let it overwrite any other mesh/texture coin replacer.