File information
Created by
wankingSkeever
About this mod
A light-weight snow mod designed to minimize conflicts. Uses your own snow texture and removes snow from under roofs
Requirements

Permissions and credits

Changelogs

Donations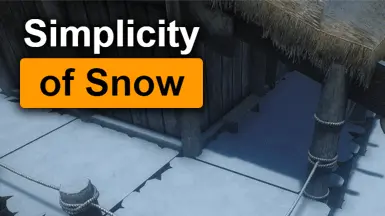 Description
0 worldspace edits
0 cell edits
Non-"single pass" snow shader

Supports parallax on most meshes.
The following objects retain "single pass" snow shader, so don't add parallax to them:

Windhelm Palace of Kings: to prevent object occlusion issues.
Word Walls: to prevent snow from obscuring the words.
Fixes issues with other non-"single pass" snow shader mods, examples:
Applies to all objects that use vanilla shaders
ESL-flagged
Similar Mods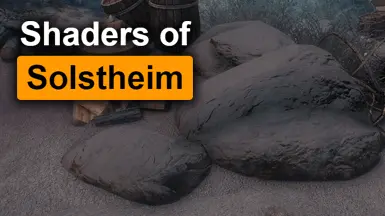 RequirementsCompatibility

ENB recently introduced a feature called "terrain blending." However, it has a bug in that doesn't render non-single pass snow for this blending. You can turn this feature off in your enbseries.ini until Boris fixes the bug in future versions.
Beyond Skyrim - Bruma SE patch included.
Nchuanthumz: Dwarven Home patch included.
Northpoint patch in optional files.
Load ESP after anything that edits snow material shaders. Such as:
Not compatible with any Riekling architecture retexture that changes the shape of the transparency.


How to Patch
Mods that add their own material shaders will not be affected by this mod's changes.

Change the new snow material shaders to non-"single pass".

Mods that add new snow-covered structures will not be affected by this mod's snow removal under roof implementation.

Add a custom "no snow" decal to the nif to remove snow under the roof.

.Nifs with BSTriShape/NiTriShape nodes with NiAlphaProperty will not have snow cover.

If the NiAlphaProperty property was added by mistake on a mesh that doesn't actually have transparency, just remove the NiAlphaProperty property.
If there is actual transparency, we need to create a custom snow decal.

.Nifs with BSTriShape/NiTriShape nodes with no BSLightingShaderProperty will crash and will need a patch.

Delete these BSTriShape/NiTriShape nodes since they are invisible anyways.

Reusing animated meshes that are made for things like activators, trees, doors, containers etc for static objects with snow will cause a crash and need a patch.

Don't be lazy and make a static version of those meshes without animations.
Installation
Install whenever.
Uninstall whenever.
Let this mod's meshes overwrite every other mod.
Rerun Dyndolod (if you're using Dyndolod)
Make sure to set "EnableTerrainBlending=false" in enbseries.ini in your skyrim directory.
This feature is new and currently doesn't work with non-singlepass directional materials.
FAQ
Credits