Icy Mesh Remaster - Ice Glaciers - LOD - other fixes
Icy Mesh Remaster - Ice Glaciers - LOD - other fixes
File information
Last updated
Original upload
Created by
Bionic
Virus scan
Some manually verified files
Tags for this mod
About this mod
IMR remasters all of Skyrim's ice meshes. In short: adds incredibly detailed refractions, has accurate collisions, better object blending, high support for retextures, ENB support.
Requirements

Nexus requirements

| Mod name | Notes |
| --- | --- |
| Simplicity of Snow | Fixes most issues with gray looking objects and such. [Highly recommended] |

Permissions and credits

Credits and distribution permission

Other user's assets

Some assets in this file belong to other authors. You will need to seek permission from these authors before you can use their assets

Upload permission

You are not allowed to upload this file to other sites under any circumstances

Modification permission

You are allowed to modify my files and release bug fixes or improve on the features so long as you credit me as the original creator

Conversion permission

You are not allowed to convert this file to work on other games under any circumstances

Asset use permission

You are allowed to use the assets in this file without permission as long as you credit me

Asset use permission in mods/files that are being sold

You are not allowed to use assets from this file in any mods/files that are being sold, for money, on Steam Workshop or other platforms

Asset use permission in mods/files that earn donation points

You are allowed to earn Donation Points for your mods if they use my assets

Author notes

For mod authors:
You're free to modify my meshes in whatever way you want. :)

If you need help with the meshes or you're making another ice mod, I'd be very happy to hear about it ! :)

This mod is NOT to be uploaded to other sites!!



File credits

This author has not credited anyone else in this file

Donation Points system

This mod is opted-in to receive Donation Points

Changelogs

Version A1.30

- Added Cathedral Landscapes complex parallax. Only Glaciers
- Added Tamrielic Ice complex parallax. Only Glaciers.
- Added Skylands Ice complex parallax. Only Glaciers (might add Forgotten Vale in the future)

Version A1.21

- Improved Just Ice complex parallax
- Fixed Skyrim Remastered CTD
- Removed junk files I accidentally forgot to take out.
- Fixed Skyrim Remastered FOMOD description

Version A1.10

- Added parallax for Skyrim Remastered: Icicles, FrozenMarsh, IceLakeSurface,DLC01 icicles
- Added Real Ice reMastered (RIM) support: currently only glacierslabs

Version A1.00

- Made a FOMOD compendium
- Made the textures compatible with IMR 2.10. This way I can extend the ENB support to other textures which now have a proper naming logic instead of a random word.

Version 2.38

Changelog:
IMPORTANT !
This update will be the last to have IcyFixesFull. This will be removed as it will be obsolete when the IMR 2 launches.
This update contains: Minor polishing and bug fixing (Safe to update mid-game)
- Slightly reduced the brightness on frozenmarsh ice
- added a separate less bright cubemap for frozenmarsh and dlc1 for easier configurations between retexture mods
- added BOS version of windhelm icicles (provided by Mur4s4me) (This version is compatible with mods that conflict with windhelm. Like JK's mods)
- Slightly reduced the brightness on DLC1 ice
- Removed backlighting from icefloes in dlc1 which fixes a strange lighting behavior.
- fixed dlc1icelandbroken01skirt.nif to not have broken UV cuts and broken UV map.

Version 2.35

Changelog:
- Created an optional plugin which incorporates new cave icicle meshes. ESL
- Replaced cave icicles in Windhelm with the new proper icicles through the plugin.
- Added 10 higher quality meshes that have proper UV maps and other model fixes for icicles.
- Added 2 version: consistency and fantasy. Fantasy has backlighting on.

Version 2.30

Changelog:
Major LOD update: Caution !
This update has changes to DynDoLOD and therefore should be regenerated (Specifically the TexGen textures)
- Made some changes to the FOMOD:
improved the solid slush texture removal description.
removed LOD patches section.
placed LOD section after icyfixes.
added better pictures featuring my latest retexture work and some depictions of what a certain option does.
- Removed LOD patches.
- Changed LOD meshes to use glacierslabreallod.dds and glacierslabreallod_n.dds // The dyndolod now handles all textures for glacier meshes which will allow them to have snow on them and you get to control the LOD resolution you want generate for your ice LOD. (To do this, when generating TexGen, control the "Stitched Object LOD Textures" section. From my short testing, I found that 1024 looked really good on my end and anything above it would be overkill. But be aware of the Vram consumption this may have on your end)
- Fixed the size issue from the left over custom scaler I made. So it should be less pop ins.

Version 2.21

Changelog:
- minor gap fixes to glacierrubbletrim01.nif and dlc02glacierrubbletrim01.nif
- minor tweaks to FOMOD.
- added optional forwarding ice tweaks to the loadscreen that has ice.

Version 2.20

Changelog:
- Done a lot of UV and shading fixes to various models:
DLC02:
dlc02icedoorloadext.nif
dlc02icetorch01.nif
karstaagskullicewall.nif
dlc02icedoor.nif
DLC01:
dlc01frozenlakeedgene.nif
Tamriel:
frozenmarshicelandbrokenl01.nif
frozenmarshicelandbrokenl01skirt.nif
frozenpooll01.nif
glaciercaveentrance01.nif
- Optimized HP meshes [reduces triangles and vertices]:
dlc1iciclebigsingle01.nif
dlc1iciclesinglecap01.nif
iciclebigclump_dlc1.nif
iciclebigstrip_dlc1.nif
iciclethinstrip_dlc1.nif
- Added Meshes for DLC01 SnowElfRuins. Made a lot of UV and shading fixes since I had to remodel them.
dlc01sebf_blastroof.nif
dlc01sebf_blastroofremain.nif
dlc01sebf_iciclesdelete.nif
dlc01sebf_room.nif
seruinstempleicepool01.nif
dlc1charusfrozeninicepose01.nif
dlc1falmer_vampfrozenpose01.nif
dlc1falmer_vampfrozenpose02.nif
dlc1falmer_vampfrozenpose03.nif
- Made IcyFixesLite.ESL with ESM-ESL flags and restored all LargeReferences to it.
- Fixed wrong nif location for partitioned snow interior ash models.
- Made FOMOD installation easier.
- Fixed missing DLC02 LargeReferences in IcyFixesLite.esm
- Fixed missing LargeReferences in IcyFixes.esm

Version 2.18

Changelog:
- removed ESP versions of IcyFixes.
- Added a compiled ESL version of IcyFixesLite. While it doesn't add to the plugin limit. There is one downside: LargeReferences may be present. But there's only one or few. So pick accordingly. Don't change it midgame from ESM to ESL. it will break your save.
- minor fixes.

Version 2.17

Changelog:
- fixed a small bug introduced by 2.15 update when using IcyFixes. Fixes icepilem02.nif projected texture being hardcoded to use only a specific name path.
- updated interior meshes ground part parallax to be more like the caves from Icy Cave Remaster.
- updated one interior mesh to use a the optimized version.

Version 2.16

Changelog:
- Added ESP versions of all plugins.
- Created a plugin for projected snow. This plugin makes the projected snow more sparse and reduces the snow stretching effects often seen on straight walls. Only for glaciers.

Version 2.15

Changelog:
- Optimized 15 meshes in high poly version. (10 Tamriel, 5 Solstheim)
Overall these are the gains for Tamriel:
= 17,232 Triangles for GPU performance
= 9,805 Vertices for CPU performance
Meaning that overall from all 10 meshes, I managed to save that much in order to improve GPU/CPU performance.
This should help with gaining a bit of performance when using high poly meshes. In my testing:
Winterhold:
Draw calls: 5600-6000 >> 5400-5800 94-93FPS >> 95-94FPS = 1 fps gain
Draw triangles: 715-815 >> 660-790
Away from Winterhold:
Draw calls: 5100-5200 >> 4700-5300 78-80FPS >> 85-84FPS = 5-7 fps gain
Draw triagnles: 770-850 >> 690-750
(Frozenlands was being used to simulate a heavier load to see the extent of performance gain)
Optimized meshes: icepiles, icefloes02 and icicles.
- Added IcyFixesFull and IcyFixesLite for VR users. Or for anyone who needs an ESP specific file.

Version 2.14

Changelog:
- Removed cave meshes. I'm made an official decision to separate cave meshes from glacial meshes. During my work on Icy Caves, I realized that there is no way I'll ever be able to create a set of meshes for caves that will fit all options. Therefore this version is completely discontinued. The meshes that I've been working on for caves are gonna be released officially on Icy Caves. Or more specifically, soon to be renamed as: Icy Cave Remaster.
- Separated Icy Shader changes from the main plugins. Since this mod no longer affects caves, it is now an optional ESL plugin to be used in case you prefer it being disabled for your own needs. I personally would keep it disabled because it's nothing but a buggy weird mess to have projected shader in caves. This plugin will also land in the Icy Cave Remaster so if you'll use both of these mods, select just one.

Version 2.13

Changelog:
- Made some optimizations to the FOMOD from the suggestions. Thank you !
- Optimized some files in order to reduce overall file size
- Forwarded some tweaks from the latest version of meshes into cracked glaciers
- tweaked cracked glaciers to be actually useable
- Added Extended LOD for IcyFixesFull which should now cover backlit meshes

Version 2.12

Changelog:
- fixed Skyrim Remastered LOD one texture
- Added Skyrim Remastered Unreal Ice LOD

Version 2.11

Changelog:
- Hopefully reduced some overexposure in icefloes in dlc01
- Removed high poly LOD [expensive and very little visual difference]
- Added Extended LOD option.[this is simply adds more LOD and integrates it into the game with a plugin. So you'll have icicles and more levels of LOD for some of the objects among some important fixes]
- Removed partitioned meshes. [I doubt there were any amount of people actually using this as it was performance heavy for hardly any benefit] [partitioned snow remains]
- Did some FOMOD improvements and fixed the issue of the magical tick box.
- minor mod clean up

Version 2.10

Changelog:
- Added ENB Multilayered Complex Parallax support for a variety of different textures such as: Icicles, Glaciers, IceFloes, FrozenMarsh, DLC01 glaciers and icicles
- Archived and discontinued support to low poly meshes. I personally do not use them and I don't see as much of a reason to use them or recommend anyone to use them other than a small performance uplift. However they will be kept as an optional download.
- Added Northern Ice LOD Patch
- Removed Texture patches for retextures. These are no longer needed and gain no real benefit to be there. It's best to have textures adjusted to the meshes fully rather than using one texture patch.
- Made specularity and soft light consistency adjuments for DLC01 and DLC02 to fit the main meshes
- Added missing cubemaps to a couple of meshes that had them missing
- Added ENB Multilayered Complex Parallax support to meshes in DLC01 and DLC02
- Made some minor adjustments to icefloes in DLC01
- Changed some incorrect snow flags in DLC01
- Changed some ice objects that have no snow into having snow in DLC01
- A lot of micro corrections in plugins through SSEEdit
- Made FOMOD for ENB Addon
- Made changes to IMR FOMOD
- removed a useless texture layer in some meshes that had it left over from DLC02

Version 2.02

- Fixed FOMOD snow plugin issue.

Version 2.01

Changelog:
- added missing bsxflags to some meshes (thanks again for reporting it)
- updated some meshes their tangent spaces.
- remodelled 3 meshes from DLC02 ice castle
- added new collisions to cave 6 icicles
- Removed Skyrim Remastered Patches
They are not as required anymore. I'll upload a small update for Skyrim remastered 4K and optimize. Essentially try to use that as it will work without needing to worry about an additional conflict
- Added IcyFixesLite.esm
This is a version of the fixes without adding any additional objects to the game which should be much safer to remove mid game.
- Cleaned IcyFixes.esm
- added Partitioned snow meshes patch for VR users or anyone having trouble with esl version.
- Minor changes to descriptions in FOMOD
- removed RIS - Light patch
- removed a few wild files from photoshop use.
- Reduced file size

Version 2.0

Major update: No need to update dyndolod unless you're using RIM and the LOD patch for RIM. Safe to update midgame.
Changelog:

Plugins:
- fixed some icicles not being covered in snow while others are.
- fixed some specific models not having proper reflections and lighting.
- Integrated BDS / Vanilla Patch
- fixed a missing model having wrong snow coverage for the BDS / Vanilla patch.
LOD:
- Added textures for RIM LOD
Meshes:
- Revised some of the meshes from high consistency version.
- Remodeled all of the cave rocks and fixed majority of UV seams.
- added better reflective refractions to glaciers
- revised soft lighting on meshes
- fixed some meshes that had incorrect usage of parallax on vanilla meshes
- Added back lighting to meshes that didn't have it in fantasy version.
- fixed some IcyFixes backlight meshes not having backlight for some reason.
Textures:
- Created a custom cubemap in order to create the new reflective surfaces. (Please don't let this be overwritten by other mods. Otherwise it will break this feature)
- Created a custom environment map which controls cubemap intensity (Please don't let this be overwritten by other mods. Otherwise it will break this feature)

Version 1.91

- Fixed incorrect texture path of cracked glaciers. Thanks Supermacy !

Version 1.90

Changelog:
NEW FEATURE:
- I've managed to created a new type of mesh that allows the creation of fake cracks in a mesh. This is their first itteration, you can check them out in images. Currently one issue: Snow covered objects have short distance disappearing cracks. So if you're moving, you can sort of see them being drawn at a certain distance (ONLY ON SNOW AREAS) NOT COMPATIBLE WITH FANTASY VERSION (for now)
OTHER: Safe to update midgame
- Forgot to clean up a lot of the files that I supposedly separated. However some partitioned meshes have been left for these reasons:
- Some of the meshes patches ELFX meshes and fixes lighting issues that was left in it by partitioning issues.
- Some partitioned meshes are left in such as ones found in DLC01 caves as they are specifically used there with a lot of lights. This by default will solve a lot of issues in some interior areas.
- Went through a lot of files and fixed random bugs I found such as:
- fantasy versions missing backlight flags
- removed rather broken layer of icefloes on certain meshes. Replaced it with snow.
- minor consistency improvements across all meshes.

Version 1.80

Behind the scenes update. There's nothing 'real' new but this should highly increase the ease of use for these meshes. Especially for modlist makers like wabbajack.
- I've taken the time to give full customization of the mod. I completely reorganized and restructured the files so that nothing would be a forced choice like before.
Changelog:
- Completely split the partitioned meshes from the normal ones and made it as an optional. (Should be much less lag and any other annoying issues.)
- Removed experimental meshes
- IcyFixes doesn't force add BackLight meshes by default anymore.
- Reworked FOMOD
- Separated partitioned snow and created an ESL plugin specifically for those meshes to work. This way it wont force add partitioned snow and wont add new objects if they are unwanted. (why not just leave it with the rest of partitioned meshes you may ask. Partly because partitioned meshes are now fully separated and when chosen in a certain combination it would produce the same issue. This means IcyFixes would be a requirement. So this makes it a non requirement. On the other hand if not using using ESL plugin then you'll have corrupted texture look on certain objects that use these specific vanilla meshes. So this fixes that.)
- Reduced the file size by some amount.
- Added a few new pictures

Version 1.70

Major update: no need to update dyndolod or start a new game
This update is rather different but interesting. I've added some changes that aren't exactly an improvement but rather a workaround to an existing issue. I've added backlighting meshes as a way to give some areas of the map the ability to use that shader to it's full advantage. Mostly areas in the ocean or coasts have the meshes changed into back lit ones since they would benefit from it the most. So now we have a mix of soft lit and back lit meshes spread across the ice area.
Plugins:
- Created 4 new meshes for DLC01Soulcairn ash piles
- Created 6 new meshes with backlighting to be used in the ocean areas
- Added backlighting models to ocean ice objects
Meshes:
///CAVES:
- Completely repaired 4 corrupted meshes from vanilla caves:
caveiroomcorner01.nif
caveiroomcorner02.nif
caveiroomcorner03.nif
caveiroomcorner04.nif
- Added missing multilayered parallax to some meshes I missed
- Improved some UVs on some meshes
Other Meshes:
- Added optional 10 Experimental Meshes. These Meshes are of my own making with 99% invisible seams. More info will be added in the forum. Depending on the feedback, I'll either continue working on them or remove them entirely.
- Changed Icefloes icesolids to have Backlighting
OPTIONALS:
- Added a snowfix for anyone not using IcyFixes.esm. IcyFixes.esm adds new objects which allow me to use partitioned meshes for snow and ash.
- Added an option to disable ice skirt texture so it wouldn't be visible.
FOMOD:
- Minor improvements

Version 1.60

MAJOR UPDATE: Highly recommended to start new game for this to avoid any issues with IcyFixes.esm (Hopefully for the last time)
Plugins:
- Created 2 new meshes for Solstheim to use. Originally they use the same model as snow except they add an alternative texture. Since I split meshes, it needed to add all of those alternative textures to all new parts of the mesh. So I created a seperate mesh for them as a universal fix. If you find any more meshes like that, please do let me know !
- Improved the stability of IcyFixes.esm.
- Removed other files and created one IcyFixes.esm [This will stay like this from now on. Sorry but no esp or esl version out of stability reasons and any further compatibility reasons]
- added new objects: icepiles[coastal version]
- removed snow flags on non snow models
- IcyFixes.esm various bug fixes
Meshes:
- Patched over 2 ELFX meshes for caves
- Added ice ML parallax to all cave rock objects.
- Skyrim Remastered textures are now recommended to use with my meshes [ Make sure to let IMR overwrite skyrim remastered caves and disable his ice shader plugin, otherwise you will have some objects that are black]
- Added icepilesInt meshes
- Added ML parallax to ground textures fully
- Optimized one mesh
- Total new meshes: 13

Version 1.58

MINOR UPDATE: No need to update DynDoLOD.
- Added multilayered parallax to all iceskirts fully: This in turn adds a refracting layer to them and gives a higher texture complexity.
- Fixed some incorrect textures in meshes
- Optimized some meshes to reduce draw calls.
- Fully converted all plugins to ESL and added ESM if anyone has Large ref issues.

Version 1.56

MINOR UPDATE: DynDoLod doesn't need to be re-run. IcyFixes.esp has been compacted to ESL. This means any existing saves that previously had an ESP version installed have a chance of breaking !!
- Reverted 1 low poly DLC2 mesh to 1.42V
- Added Cathedral landscapes LOD support
- Reverted 1 high poly mesh to 1.42V
- Added Fantasy Meshes: Switched soft light to back light
- Removed some vortex colors on a few meshes that I missed
- Removed some useless higher poly meshes
- Added 3 meshes that I didn't notice before
- converted plugins to ESL
- Removed LOD snow changes
- handful of bug fixes
- Some improvements to all skirt_icefloes
- Minor improvements to FOMOD
- Partial GlacierSlab compatibility

Version 1.55

MAJOR UPDATE: Minor LOD changes when using IcyFixes plugin. DynDoLod is not required to be re-run
- Overhauled majority of the meshes with mesh partitioning: In the 1.50V I've attempted to add partitions to the meshes in one way with the help of a guide from Janquel. While this way works. It does not work properly on ice meshes it seems. So I found a new way. However it is much more time consuming and tedious to do. On the other hand all of the meshes are now offering a much higher partition number without any of the previous lighting issues.
- Created a new plugin "IcyFixes": that acts similar to what Skyrim Remastered - Glaciers and Ice by gochargers2156 has.
-- LOD snow projection uses actual snow textures and is at 255RGB
-- Forwarded some records from Skyrim Remastered
-- Expanded the list of object corrections such as: Wrong snow coverage flags, locations using incorrect snow tags, etc.
-- Added some new variations of objects

/ After release fix: Fomod installing incorrectly 2 plugins

Version 1.50

- Made an original patch for ELFX DLC2 mesh (both high and low poly). I tried making it as similar as possible in regards of partitioning.
- I partitioned a big portion of the meshes which should help reduce shadow flickering if it ever occurs with those specific meshes.
- Added more meshes from DLC02:
- generated collision on a few meshes
- added multilayered Parallax to them
- and every other general fix like other meshes
- Structurized some folders in preparation of caves update
- Added 507 cave meshes.
~~~ Several things to keep in mind !
- This is an incredibly massive update that takes a ton of time to do and test.
- A lot of things may look strange with vanilla textures or textures that are not of high enough quality. Most of ice in caves now support multilayered Parallax and should be using such textures that support it.
- Icy Glaciers 8K has been primarely made to work with these meshes as they fully support multilayered parallax and are of highest resolution.
Cave mesh changes:
- Changed blue specular to white
- Added multilayered parallax to all ice objects
- Removed back lighting to ground and stone objects
- Added double sided rendering to all objects
- Fixed texture stretching on various meshes
- Removed unused shader flags
- Removed cartoony snow stripes along transitions between ground and wall textures as well as cave entrances
- Made ice cave ground part of the meshes have parallax [Only visible if textures support it]
- Removed all vortex colors to remove artificial darkening and red color shift of meshes
- Improved specularity
- Changed textures used for the meshes
- Created an IceShader fix that ultimately disables iceshader for DLC02 and Skyrim. [solves blue specular issues and poor shader texture projection]
This update is not a final one and is quite far from being finished. It can have various issues and/or inconsistencies. Some things I'm aware of is that certain cave door meshes don't have adjusted texture stretching fixes.
A lot of the inconsistencies that you see in caves are simply poorly made interior maps. One of the biggest issues is the fact that light bulbs are very close behind or inside meshes and not fully adjusted to work properly. Things often will look broken or dumb.
Next big update is gonna come at a later date with 'hopefully' mesh partitioning to the caves - not all meshes but more common/problematic ones that cause flickering. If you know of such meshes, please do report them in the forum (not bug section) [locations are helpful as well]. Till then I'll release a couple of smaller ones addressing important issues and patching some meshes from ELFX in some upcoming days.


- fixed FOMOD issue. sorry !

Version 1.42

- possibly fixed LOD flickering issues especially with higher poly.
- changed individual sizes of LOD to be bigger than vanilla but not equally all the same. The further away, the closer the size is to original size.
- updated LOD section description in FOMOD

Version 1.41

- fixed dlc2icepileS02.nif collision CTD

Version 1.4

- Did some organizing on LOD textures to use accurate texture paths instead of using one texture. This should fix not being able to use higher quality LOD meshes for vanilla or other ice textures that are not patched.
Recommended to rerun DynDoLod for this update if you're using LOD
- Added Skyland Ice LOD textures
- Added Double-Sided rendering to all meshes including LOD for any possible inconsistencies of lighting going through objects.
- Added 3 meshes to High and Low Poly. Manually cleaned Vortex colors and corrected brightness levels for these.
- Minor bug fixes to some meshes
- FOMOD: added some pictures for LOD section.
- Incorporated Lake snow fix into the FOMOD

Version 1.3

Changelog: 1.3
- Created new high quality LOD with support for ice mods without DyndoLOD support.
These are superior LOD meshes to any other mods, including DyndoLOD. These do not have vortex coloring anymore and are accurate to original meshes. Currently there is no performance optimizations for these meshes but from my tests, I did not suffer any performance loss.
Features of this LOD:
- More ice mesh coverage
- HQ LOD
- LOD textures alter with each LOD level due to different UV configurations
- Patches to various ice texture mods
////

- fixed snow color issue
- added better sun reflection on meshes
- many little bug fixes and performance improvements
- manually removed vortex colors from frozen marsch ice
- reduced overwhelming brightness from 2D meshes in some meshes
- improved "RIS - Dark ice" quality of normal maps
- meshes with snow have more consistent specular
- added changelog to mod file.

Version 1.2

Changelog: 1.2
- Lower poly: added parallax to meshes that didn't have parallax in DLC1
- Lower poly: fixed glacial crevice area using special meshes that were causing CTD.
- Lower Poly: added Parallax to all DLC2 meshes
- minor corrections/tweaks to various meshes
- fixed fomod version and header image.

Version 1.1

Changelog:
- Meshes when being loaded in their active chunk can give a darkening affect on objects. [this was being caused by the environment mapping shader. If this is on and a mesh does not support it then this bug occurs.] \ #Fixed in 1.1 update. Thank you Blackread for testing :)
- Frozenpool01.nif causes CTD. \ #Fixed in 1.1 update. Thanks Tymmy for reporting it :)
- Higher Poly version contains lower poly meshes. \#Fixed in 1.1 update. Thank you ra2phoenix :)
- Lower Poly: improved dlc01 parallax in meshes.
- Did a lot of minor bug fixing and slight improvements overall.
- Tweaked Fomod: added some description and few new pictures.

Version 1.0

Donations

Both straight donations and premium membership donations accepted

Icy Mesh Remaster is a one in all solution that overhauls all ice meshes to be easy to setup and adjust to your game and supporting of most ice retextures for best consistency or fantasy look.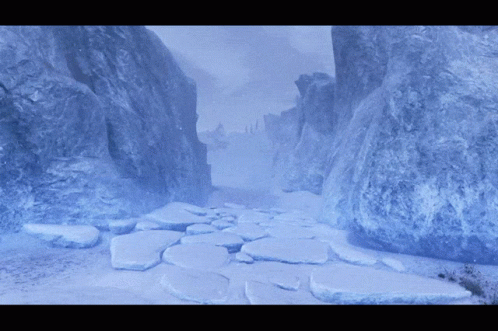 Credits: Peter <3
Features
Removed Vortex Colors
 [this allows the objects to have their own proper coloring through textures/parallax/ENB] 
Reworked Multilayered Parallax
[to fit modded textures]
Supports most ice retextures
Reworked ReflectionsHigher quality meshes
Accurate collisions
Covered regions: Tamriel / Solstheim / Forgotten Valley
Every mesh tweaked

[Hundreds of small changes/improvements]
3 Variants of meshes

[High Poly / Low Poly / Fantasy]
LOD support
Ice caves

[Everything is ice]
moved to a new dedicated mod: ICR
Custom plugins

[Provides many fixes to glaciers and snow flags]
UV Map and model fixes
[dozens of meshes with new UVs]
Support for SoS / BDS 2.11+ / Vanilla
[BDS and vanilla have a patch in FOMOD]
This mod must overwrite any conflicting mod!
This includes Lux, ELFX, Arctic, HQ cubemaps, Fixed Mesh Lighting, Assorted mesh fixes, etc.

Supported texture mods

click below


Installation
if you're having issues
Since this mod has grown in complexity and with multiple requests I'll add some notes regarding installation so that it wouldn't be as confusing for newer players.
Load order:
Load IMR after DynDoLOD resources pack.
However after generating TexGen, let TexGen overwrite.
4 Mesh versions
I have tediously developed 4 groups of meshes to select from. 

For performance and vanilla feel Low Poly *no longer maintained*
For quality and less performance friendly High Poly

Both of these have another version.
Consistency: All meshes have soft lighting

Fantasy: All meshes have back lighting. 


Plugins 
IcyFixes/IcyFixesLite:
ESM flagged for VR users.
ESL-ESM flagged for PC users.
Adds new objects and new meshes into the game. (Only IcyFixes.esm)
There's a new ice variation that is now flagged with backlighting shader and is used in most fitting situations. For example, if we have an iceberg in the ocean, then without any issues we can make it use the backlighting meshes.
There are quite a lot of objects that do not have snow and therefore have no snow coverage in an area where they are filled with snow so these are changed to a snow model of the same mesh. This has been corrected in dozens of areas. A lot of glacial meshes have snow flags which do not allow for specularity on them if they have snow. This is removed in order to have specularity on glaciers.
IMPORTANT:
if you're using this plugin, you'll have to restart your save if you want to uninstall it midgame. Otherwise you'll have objects missing.
IceShaderDisabled:
*1
Disables IceShader01. (this is a personal preference as it's a buggy shader but is left as an optional as it may lead to incompatibility with any mods that depend on using that shader.)
ProjectedGlacierSnow:
*1
Tweaks the projected snow texture to reduce stretching on vertical zones of meshes. Additionally it slightly makes the snow more sparse.
IceLOD/IceLODFull:
*1
Adds missing levels of LOD to certain meshes and adds new LODs like icicles.
Partitioned snow Meshes:
*1
Adds different mesh versions of the same snow models to the game to make the partitioned snow meshes working. 
Normally the snowdrifts are used multiple times through the game while having only a projected texture on them. Which is why the plugin is needed.
This is most helpful in Windhelm city when there is a lot of lights around snow and especially if city mods like JK are used that add more lights.
*1
ESP flagged for VR users.
ESL flagged for PC users.