File information
Created by
juhaaaa
About this mod
Sky Idles adds over 40 idles that can be tailored to users needs and more!
Works with FNIS and Nemesis
Requirements

Permissions and credits

Translations

Changelogs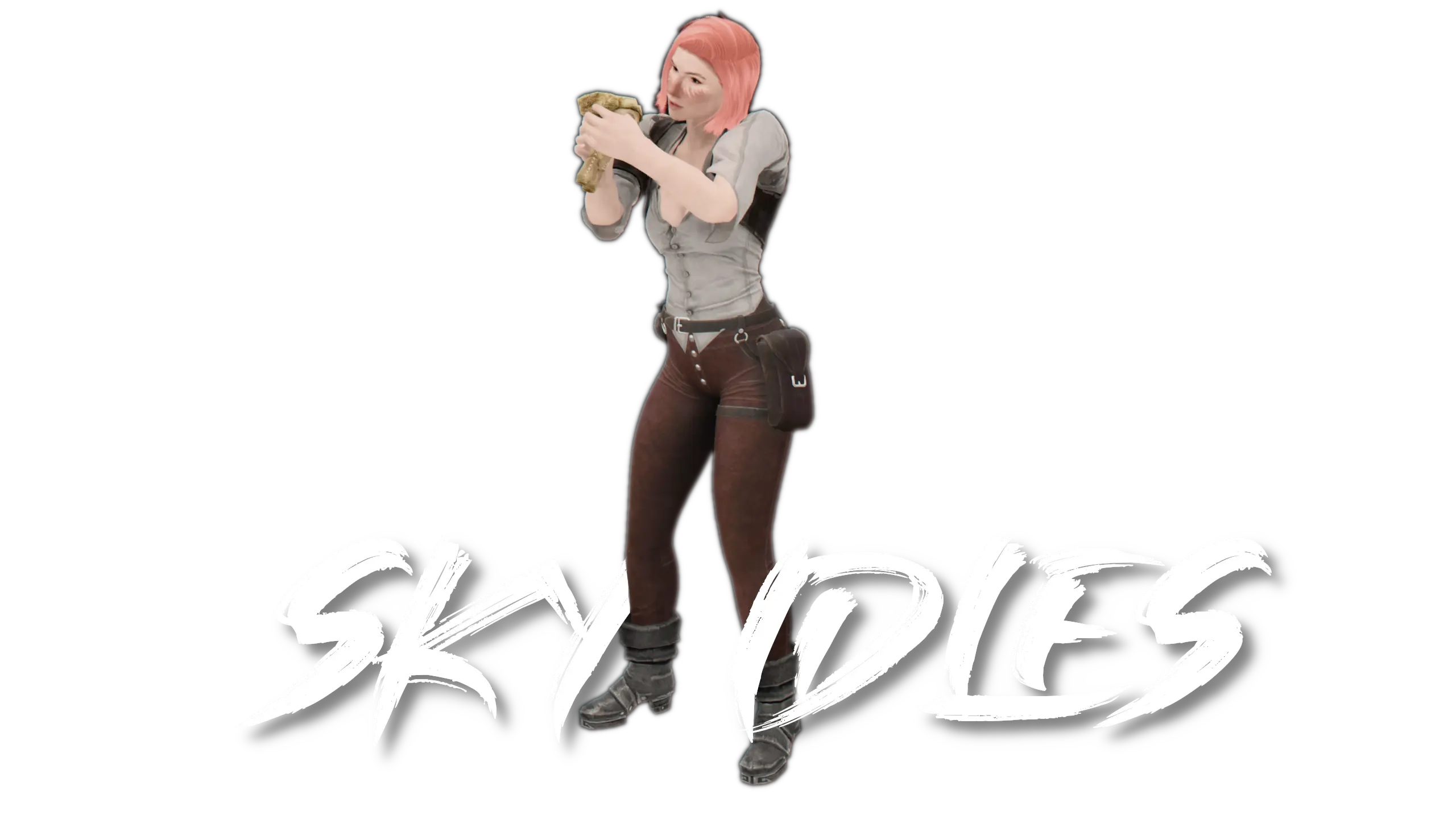 Big thank you to everyone supporting my work by downloading my mods and endorsing❤️
My other work:

Animated Ingredients
 | 
Animated Potions
 |  
Animated Poisons
Animated Interactions And Idles
 | 
Vitrium
 | 
Sky Idles
 | 
Sky Sprint
 | 
Drifter outfit



Overview

Sky Idles adds over 40 
3rd person player only
 idle animations for the player, which play after player has idled still for user defined time.
The mod comes with an MCM for easy idle probability adjusting and with an idle list menu.
Requirements / Installation / Recommendations

Requirements
RecommendationsInstalling
Install with your preferred mod manager.
Run behavior patcher of your choice

Uninstalling/Updating

If changelog tells that updating is "safe", you only have to replace the old version with newest and that's it.
No need to go through the other updating process mentioned below.
If updating from several versions behind latest, check all changelogs between.
Open MCM and untick player animations and leave the MCM.
Then save & quit, uninstall the mod and run FNIS/Nemesis.
Use FallrimTools to clean leftovers off the mod after you have save & quit again without the mod installed.
If updating, now is the time to install the new version and follow installation instructions above.
Compatibility / Versioning  / Issues
Compatibility:
✅esp is esl-flagged.
✅AE and SE
✅Compatible with X mod. Incompatible mods will get mentioned below, none so far.
⚠️If using controller you are only able to cancel idle with sneak button due to limitations of Skyrim engine.
Versioning
Major.Minor.Patch
Major = major changes to scripting, animations or overall mod.
Minor = compatibility updates, mesh changes or texture change etc.
Patch= small errors, hot fixes etc.

IssuesQ&A