File information
Created by
juhaaaa
Virus scan
Some manually verified files
About this mod
Handmade sprint animation replacers.
Includes optional MCM for easy configuration.
Requirements

Permissions and credits

Changelogs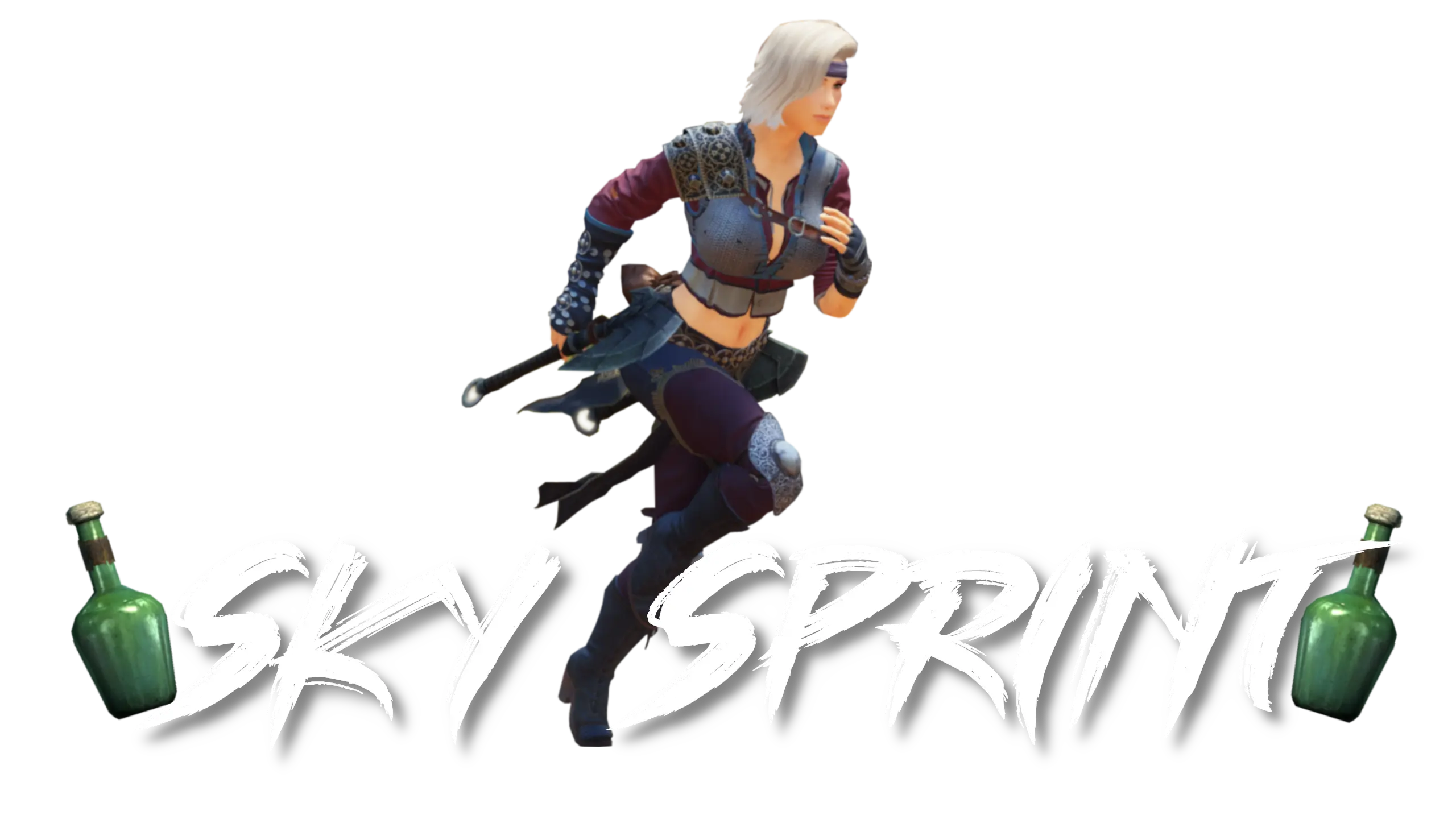 Overview
Sky Sprint provides handmade female oriented sprinting animations. Comes with three version in the FOMOD;
MCM version (switch between sprints in the menu in-game), DAR replacer (player exclusive) and a normal replacer.
Note: This mod requires some touch up, so don't expect any good animations.Requirements / Installation / compatibilityRequirements for DAR and MCM versions
(normal replacer doesn't have requirements)

Installing & uninstalling
Install with your preferred mod manager.

Compatibility:

✅esl-flagged
⛔mt_sprintforward.hkx including DAR replacer with a higher priority or a
Nemesis PCEA
 
or
FNIS PCEA2
 
replacer will overwrite these animations and cause them to not work.
 Version file treeFirst
letter defines the level of upper body/arm sway from left to right
A
- low sway
B
- medium sway
C
- heavy sway
Second
letter defines the posture
A
- upright posture
B
- more forward leaning
Third
letter defines how far back arm sways 
A
- medium back arm sway
B
- stiffer/less sway towards back
Example previews of the animation options 
click "show"
A/A/A
:
A/A/B
:
A/B/A
:
A/B/B
:
B/A/A
:
B/A/B
:
B/B/A
:
B/B/B
:
C/A/A
:
C/B/A
:
Armor mod is DM BDOR Lemoira by Team TAL