File information
Created by
juhaaaa
About this mod
Handmade sprint animation replacers.
Includes optional MCM for easy configuration.
Requirements

Permissions and credits

Changelogs

Donations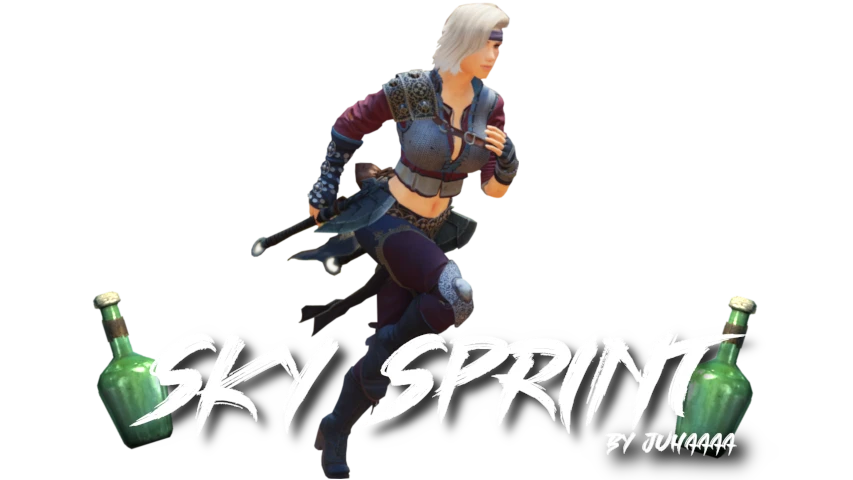 Huge thank you to Odysseus Gaming for the showcase!
GIF comparisons below↓

Player exclusive handmade sprinting animations made with blender and tktk's animation tools. Comes with three version in the FOMOD:
MCM version (switch between sprints in the menu in-game)
DAR Replacer (player exclusive)
Normal Replacer  

Requirements:
Installing & uninstalling:
Install with your preferred mod manager. Installing mid-playthrough is safe.
Uninstalling mcm-version is safe mid-game, because the FormIDs added by the SkySprint.esp aren't referenced by anything in-game and the script and .esp is for MCM only
If you selected normal sprint replacer remember to run Nemesis or FNIS
If you selected MCM version or DAR replacer, there's no need to run Nemesis or FNIS after installing
After installing, head over to the in-game Sky Sprint MCM and select your sprint. Sometimes the MCM menu takes some time to appear, give it some time.
Only choose one sprint at a time in the MCM.
Compatibility:
esp is ESL-flagged
mt_sprintforward.hkx including DAR replacer with a higher priority or a Nemesis PCEA or FNIS PCEA2  replacer will overwrite these animations and cause them to not work. 
Version file tree (comparison GIFs included)
First
letter defines the level of upper body/arm sway from left to right
A
- low sway
B
- medium sway
C
- heavy sway
Second
letter defines the posture
A
- upright posture
B
- more forward leaning
Third
letter defines how far back arm sways 
A
- medium back arm sway
B
- stiffer/less sway towards back
Example previews of the animation options 
click "show"
A/A/A
:
A/A/B
:
A/B/A
:
A/B/B
:
B/A/A
:
B/A/B
:
B/B/A
:
B/B/B
:
C/A/A
:
C/B/A
:
Armor mod is DM BDOR Lemoira by Team TAL