File information
Created by
Niero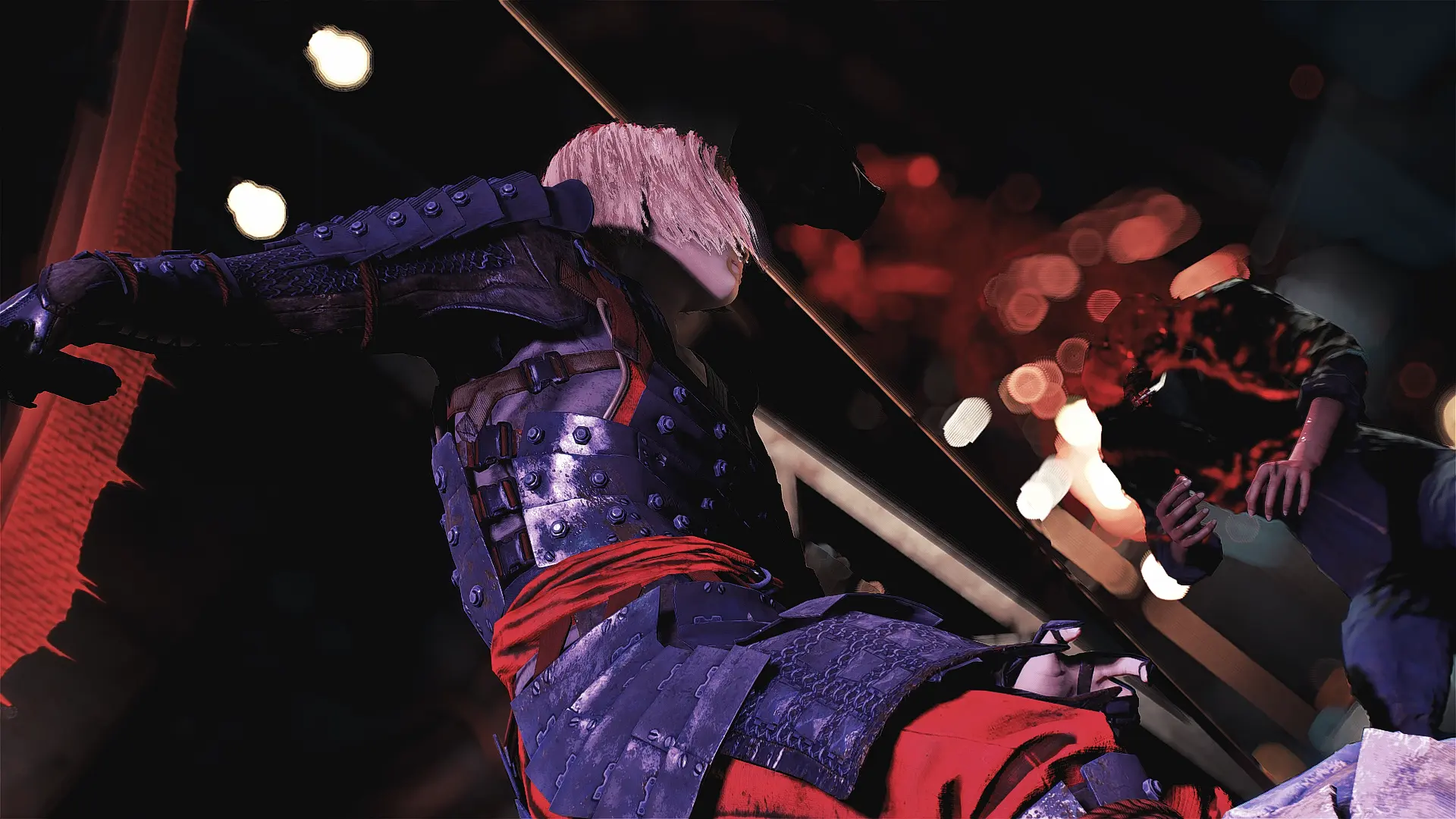 Big thanks to to
Hawkscr1mer
for the in-game screenshots!
™™™™™™™™™™™™™™™™™™™™™™™™™™™™™™™™™™™™™™™™™™™™™™™™™™™™™™™™™™™™™™™™™™™


Details:
LORE:
When the bombs fell and the slate was wiped clean wastelanders used whatever they could to protect themselves, and they used history books to design effective armor with whatever scraps they could find. Wasteland Ronin armor was highly prized, being both flexible and effective at dealing with the mutant threats of the wasteland. As time would go on more and more military installations would be looted and modern armors would take the place of scrap armors, however there are still many ancient ghouls strapped up in their protective second skin, which is still effective a hundred years later.
What it does:
Adds the Wasteland Ronin set of armor, as well as a Helmet, mask, and underarmor (Hakama). The armor, when fully upgraded, is on par with fully upgraded combat armor. All parts can be crafted at a chemlab, and the armor can occasionally be found on random ghouls.
Ghoul info: This mod has no overwrites, and uses scripts to alter ghoul outfits, it is compatible with any mods that use
vanilla leveled ghouls. The ghouls themselves are unchanged from vanilla, the mod has a chance to replace the outfit of ghoul reavers (armored ghouls in the vanilla game), and charred ghouls, as well as Putrid Glowing Ones. The armor they were does have stats, which means they will be tougher to kill than normal ghouls. The Helmet, Mask, and Hakama can't be looted from ghouls, It didn't really make sense for ghouls to be wearing headgear and the Hakama they wear is so torn up it would be useless to any survivor.
--
Female skin textures are CBBE based, a CBBE skin texture is not required, but suggested.
Xbox Link:
https://bethesda.net/en/mods/fallout4/mod-detail/4114278
Items in the set:
Armor Arm (left/Right)
Armor Shinguards
Armor Legguards
Armor Torso
Gloves
Helmet
Mask
Outfit (underarmor)
FEATURE:
Master Skin!
There is a option on the
underarmor
called 'Master Skin', when enabled all parts of the set will match the skin of the underarmor. This means
you can change the skins on all items at once.
Notes:
--The master skin feature requires a single instance of individual items to function.
--For example: If you have two Torso Armors (or more) in your inventory the master skin feature will not re-skin any of them.
Skins:
All skins are at 2k resolution with the main Nexus download.
4k textures are available free at
this public Patreon post.
Check the images tab to see previews of each skin.
Raw Metal
Black
Black Painted Green
Black Painted Death
Minutemen (blue)
Minutemen Painted
BoS
BoS Painted
CoA
CoA Painted
Enclave
Enclave Painted
Red Metal
Red Painted
Railroad
Railroad Painted
Rusted
Fully Rusted
WhiteRed
WhiteRed Painted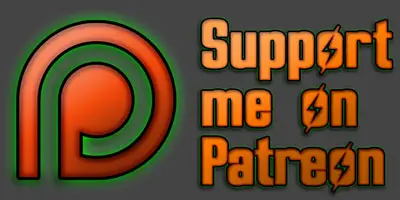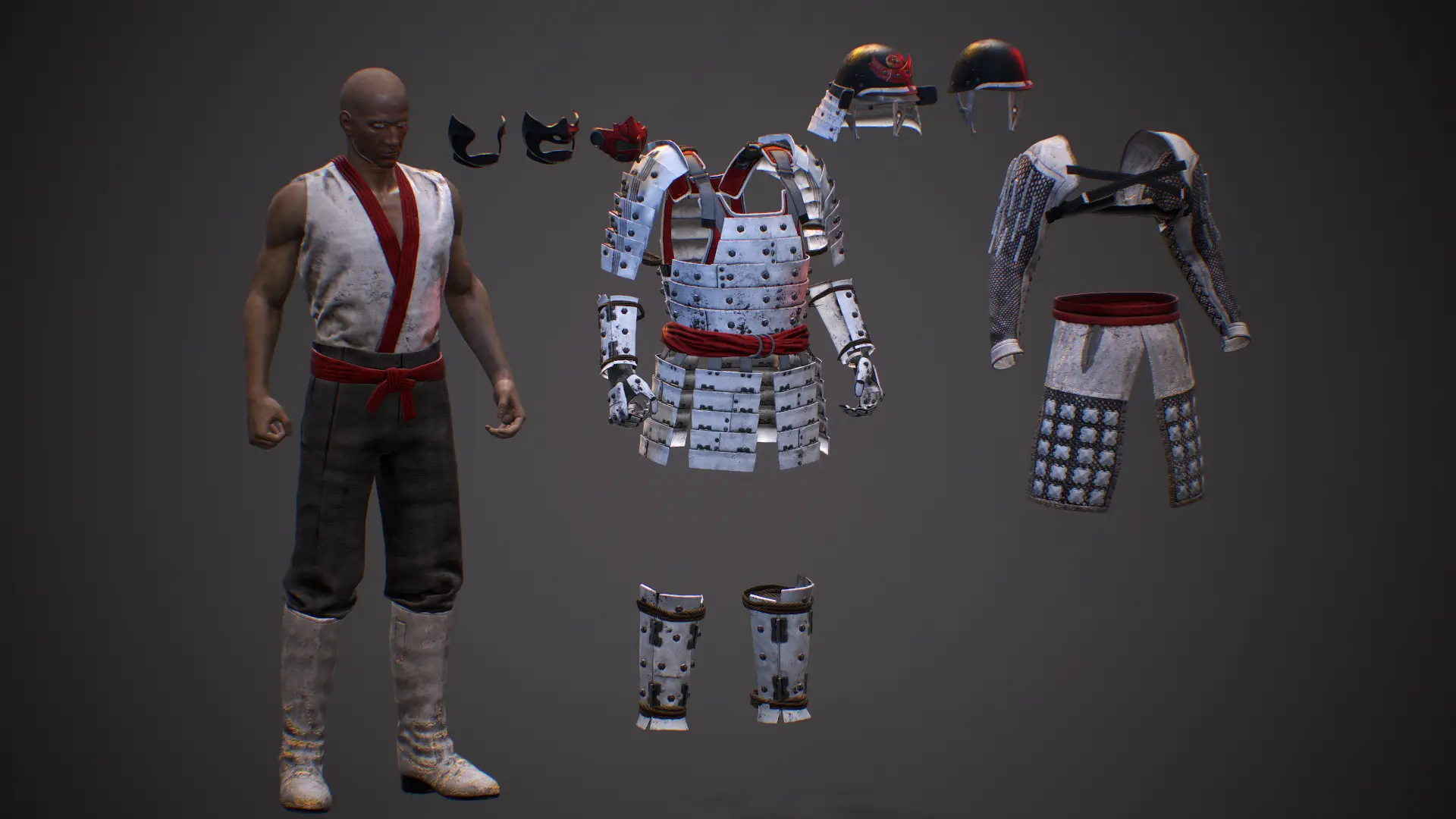 ™™™™™™™™™™™™™™™™™™™™™™™™™™™™™™™™™™™™™™™™™™™™™™™™™™™™™™™™™™™™™™™™™™™
-The set can be found rarely on feral ghouls.
--The set acts as a replacement for Feral Ghoul Reaver armor.
--About one in four Reavers will spawn with parts of the set.
--It also can be found on high level Charred Ghouls, and Putrid Glowing Ones.
--Charred and Putrid Glowing Ghouls are more rare, but have a slightly higher chance to have the armor.
-The armor actually does add armor values, so expect Ronin Ghouls to be tougher!
-Also Craftable at Chemlab
-Some parts of the outfit (Mask/Helmet/Hakama) can only be crafted at a chemlab.
™™™™™™™™™™™™™™™™™™™™™™™™™™™™™™™™™™™™™™™™™™™™™™™™™™™™™™™™™™™™™™™™™™™

2k resolution with the main Nexus download.
You can get the 4k link at this
public Patreon Post: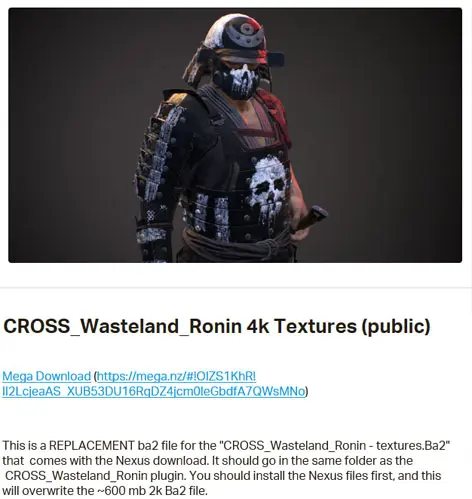 ™™™™™™™™™™™™™™™™™™™™™™™™™™™™™™™™™™™™™™™™™™™™™™™™™™™™™™™™™™™™™™™™™™™
Screenshot auto-approve is turned on, feel free to add your own!
(Please keep screenshots SFW according to
Nexus content guidelines
)


™™™™™™™™™™™™™™™™™™™™™™™™™™™™™™™™™™™™™™™™™™™™™™™™™™™™™™™™™™™™™™™™™™™
Links to other CROSS projects: