File information
Created by
TwinCrows
About this mod
Adds a simple, game-ified 'supply and demand' economics system into the game, where duplicate items the player buys will become more expensive, and duplicate items they sell become less valuable. This also affects stealing, where stolen goods become more expensive. This reaches out to cover much of the game through keywords.
Requirements

Permissions and credits

Donations







SUPPLY AND DEMAND
Welcome to Supply and Demand! This mod adds a game-ified economy system based on quantity bought or sold.
Items you buy will become more expensive, and items you sell become less valuable.


!! [UPDATE 1.1] I've also added an Extinction Ratio, which causes items to return to original prices over time. There's evev a Mod Configuration Menu now, which enables you to tweak the amount !!


Each item you buy or sell will change the market price of that same item by 2%. Buy ten lesser health potions and they will become 20% more expensive. Sell 50 iron daggers and their price will drop by 100%.
This applies to all items of the
same base type
. If you temper a weapon or enchant it, that will count as a separate base item and have its own price. This adds an incentive to temper or enchant common equipment before selling.
But most of all, it makes the economy more difficult. You'll feel this especially if you buy and sell large quantities of items, as their prices will become less advantageous to the player. Ingredients, soul gems, potions, arrows, and food are some of the item types that will become more expensive as you buy and consume them.
You'll feel like the economy is slowly closing in on you, Septim by Septim, as the items you like to sell become more in
supply
, and the items you need become more in
demand
.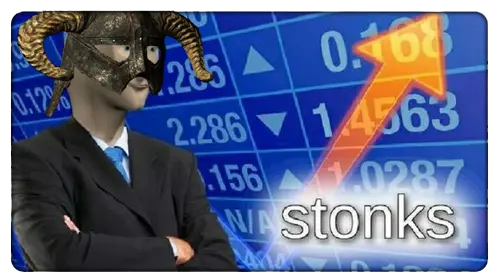 ~==~==~==~==~==~==~==~==~==~==~==~==~==~==~==~==~
LIKE MY MODS?
If you like what I do, please consider subbing to my
Patreon
. Even with just $1 a month, together with the other players it makes difference at scale! I've found Patreon support to be a tremendous reserve of strength, and it influences me to be more 'professional' about my mods and support.
I offer $1 benefits, like having your name put in Realm of Lorkhan's "Book of Patrons". That means that tens
of thousands of other Skyrim players will have your name on their hard-drive.
Doing this lets me put more energy into my mods!
Click it, you know you want to!

~==~==~==~==~==~==~==~==~==~==~==~==~==~==~==~==~
WHAT'S THE DEAL
IT'S COMPATIBLE!
GAMEPLAY


BATTLE THE MARKETS
STEALING CAUSES SCARCITY
GIFTING INCREASES SUPPLY
THE DRAGONBORN ECONOMY
ECONOMIC HARDSHIP
SELF-SUFFICIENCY
LET'S GET DOWN TO BUSINESS
HOW THE SCRIPT WORKS
EXCEPTION FOR CHEAP ITEMS
COMPATIBILITY
OTHER ECONOMY MODS
MODDED MERCHANTS
MODDED LOCATIONS
AUTHOR'S NOTES
PERSONAL REMARKS
THE SCRIPTS IN DETAIL