File information
Created by
ItsMeJesusHChrist also known as LOC or The Icon Guy
About this mod
This is a lore-friendly, mostly hand-drawn, total overhaul mod that tweaks around 3600 icons. They are immersively more consistent in terms of coloring and transparency. There are other bug fixes too, and many new details! Okay, just write that in the brief overview, it's not that hard.
Requirements

Permissions and credits

Changelogs
DONATIONS: 
Ko-fi: https://ko-fi.com/iconguy
or via Paypal https://www.paypal.me/iconguy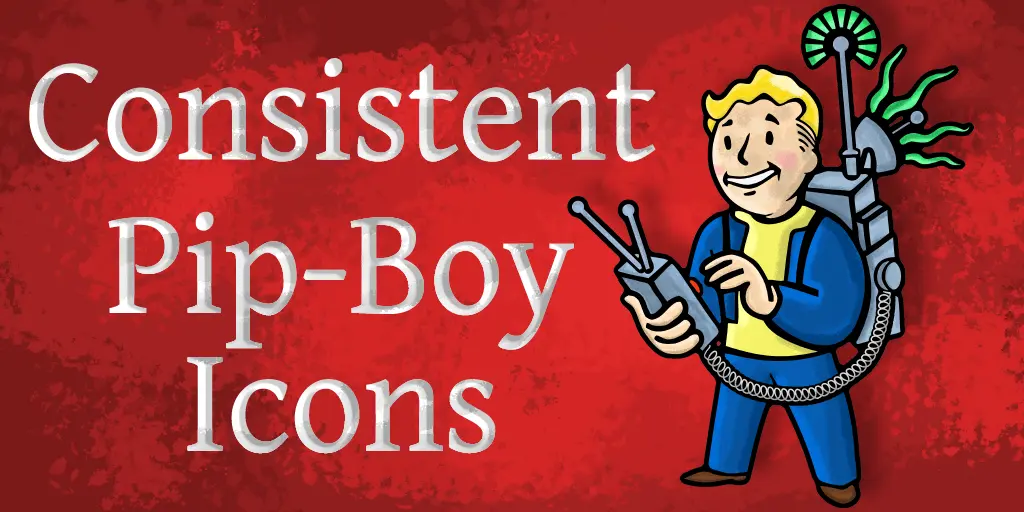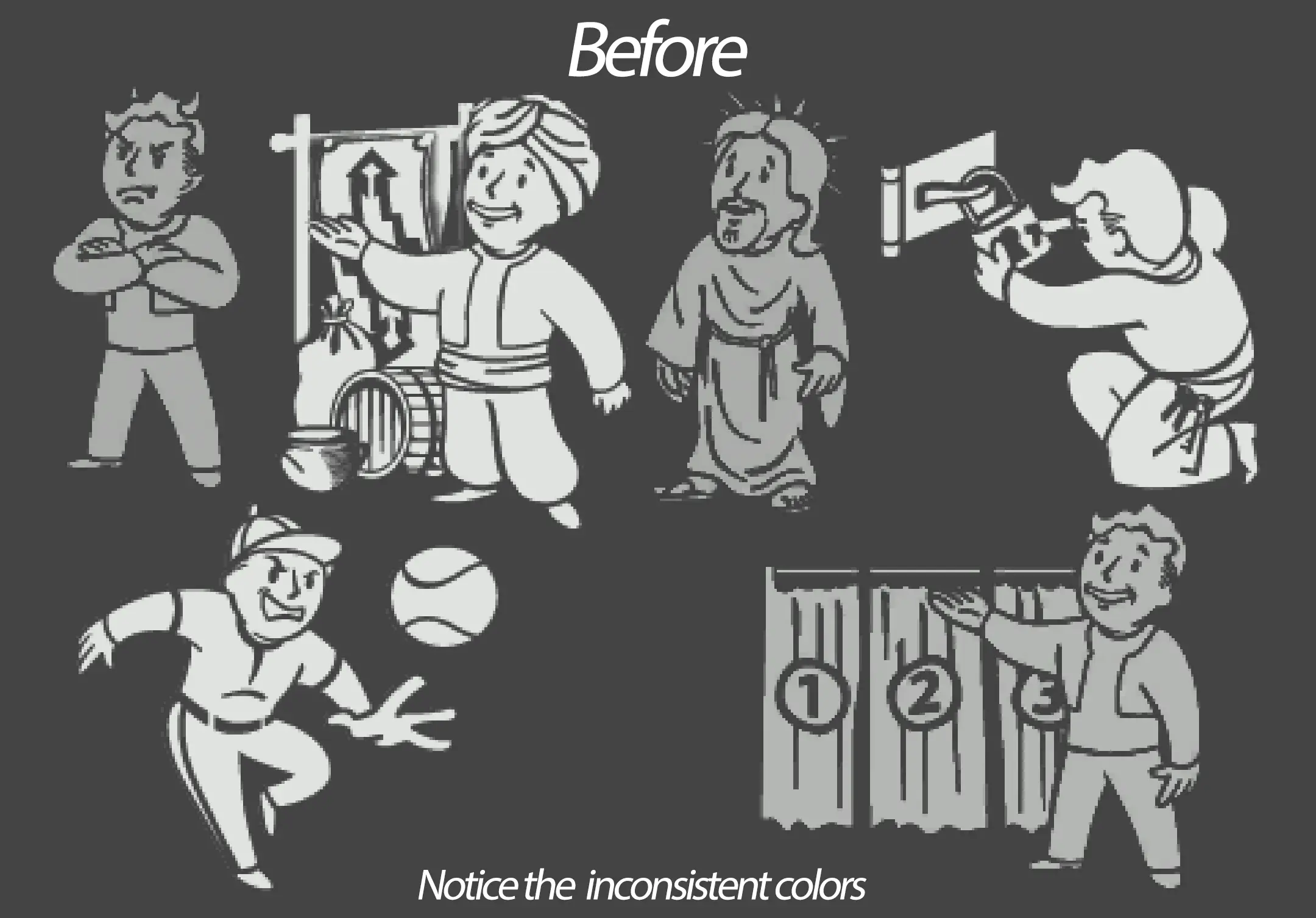 This is a total texture overhaul to over 3600+ icons. This mod includes all Icons seen in Fallout New Vegas and its DLC's, Fallout 3 and its DLC's, but also icons from 65+ different kinds of mods. Most of these icons have been resized (since they were unusual big or small) and correctly aligned. Many of these icons had unwanted backgrounds, noise, issues related to compression and other oddities like being inconsistent in coloration and transparency... This is all fixed! If you don't like a certain Icon, I've added many alternatives to suit your taste! With the optional included plugin made by the amazing Miguick, hundreds of remastered icons will be added to your game without necessarily replacing anything. The plugin works as a .ini module, so it's easily customizable! There are also many new additional details to most of the icons! See if you can spot them! What is also included in this mod is Modders Resources, icons found here you can use these icons as you like (even make a mod out of it!) - all I want in return is "Thank You" and acknowledgement over my hard work. If you still need resources, I've added the source files for these icons and a guide on how to compile them as functional Icons.What other things have I done? I try really hard to not think about it, but not a moment goes by where it doesn't cross my mind. The man I was before, he is dead now. I don't even know who I am anymore. Sometimes I can't sleep because it's on my mind, just eating me away into this shallow and awful human being. I ask myself, can I continue on like this? Is it even worth it? Can I keep telling myself these lies after lies to hold my sanity? I guess I am afraid of changing, because I've had no control over the changes that have happened around me, but what has changed is these sweet ass looking icons. Take a look!
FAQ:
Q: What is the color and transparency settings?
A: What i consider the community standard: Coloration set to 255, 255, 255 - 80 in transparency.

Q: I am having issues!!!
A: Before bothering me, make sure: you are using UI that supports scaling, such as DarnUI or Vanilla UI+ (and the latest version of it). If you are using the plugin, make sure to have latest JIP LN NVSE Plugin and Johnny Guitar NVSE. Also make sure that this mod is loaded/installed last. If you are using Hud Editor, make sure it's on the latest version and try loading that last.

Otherwise, just install this with your favorite floppy drive, and insert the girder into the oligarch, and then boom, all done!Enjoy the mod!
Recommended mods:
Vanilla Hud Cleaned
 - Cleans your HUD! Or so they say.
Clean Companion Wheel
 - Trust me, I know the mod author. 
Before and after of the "Weapons" Folder:

Tools used:
Illustrator CC
Photoshop CC
XnView MP


Special Thanks:
Gilboron -
For the idea to script the icons in for better compatibility, and for his Redux Icons contribution
Demorome -
For helping me find issues and provide a fix along with it
Miguick  -
For optimizing the plugin, and fixing issues with the plugin. As of 3.4, for rewriting the entire plugin from the bottom up.
Axonis  -
For fixing VUI+ to be more
compatible
 with this and other mods that I have made.
Pierluigi Caputo (FO4NV/CW/PA/Miami) - For sharing assets (or whole icons) to this mod! :)
Charlie (from FO4NV/CW) 
-
For his kindness, and asset contributions to the mod
Griggles (from FO4NV/CW) -
Same as above, but with sunglasses. 
?
Devastatin' Dave (FO4NV/CW/PA) -
Learning me new tricks! And sharing some of his work with this mod.
(:
Bronod and the team behind - For Project FNV
The 3rd Type and DekoMan91 - For Misc Item Icons


And many others I have forgot to mention!