Frozen in Time - Definitely Not Another Snow Elf Waifu Mod
Frozen in Time - Definitely Not Another Snow Elf Waifu Mod
File information
Created by
wankingSkeever
About this mod
A quest to reanimate an ancient Snow Elf warrior and help her regain her past. It is also definitely (not) just a waifu mod :(
Requirements

Permissions and credits

Translations

Spanish
Russian
Portuguese
Polish
German

Changelogs

Donations

It is not recommended to use AFT or similar follower management systems to force recruit her at any point during her quest lineDescription
This is a small quest mod to investigate a deranged necromancer's project to reanimate an ancient Snow Elf. You'll:
Collect body parts
Perform dark rituals
Warp reality
Delve into an ancient ruin
In the end, you'll gain:
Follower (Vanilla system) whom you can name
Special player home you can carry with you
To start the quest, go to 
Nightgate Inn
and head west towards
Silverdrift Lair
. On the way, you'll be ambushed by a Necromancer named Janav. The approximate location of this encounter is marked 
here
.
This is just a simple mod trying to make its away in the Nexus, not an epic opus, please be kind :3
Features
2-part quest line
Spliced/VASynthed vanilla voice dialog
2 medium-sized dungeons
Mini secrets and puzzles
Custom assets
Custom name for your follower
Set your follower's home
Gain a summon spell
Custom armor with UUNP/CBBE bodyslides
UNP/CBBE/Vanilla body textures in FOMOD (Vanilla textures being UNP with no nipples)
Portable player home
Portable chest
All crafting stations, condensed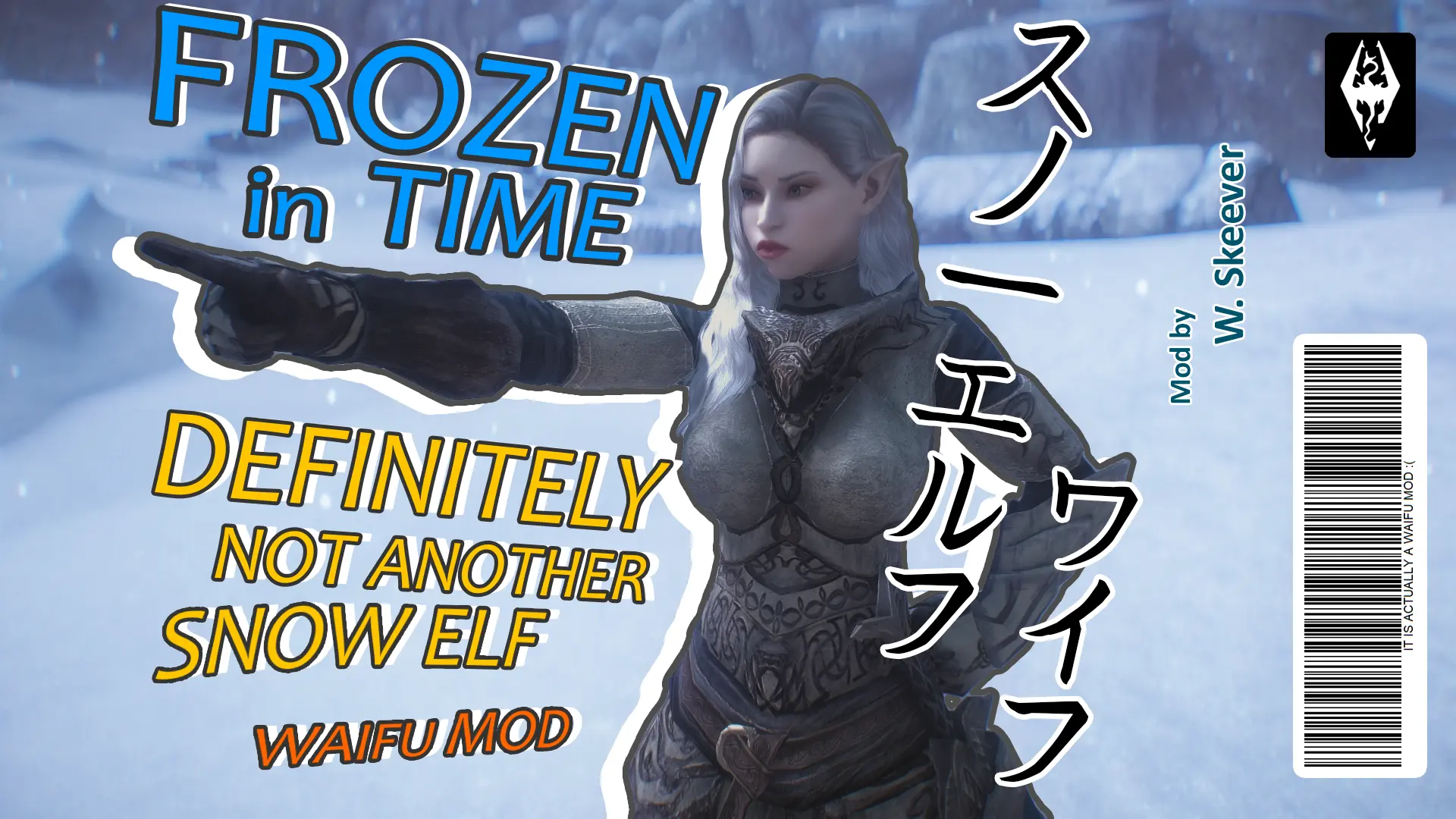 RequirementsFAQ
Known Issues
Credits
Testing and suggestions
Draugr assets from 
Frozen Electrocuted Combustion
:
Witcher statue assets from
Modder's Resource Pack - The Witcher Extension
:
Character assets from 
COtR - HQ Characters creation addon for RM
Bodyslide base from
UUNP Vanilla Outfits Bodyslides SE
Shiva182
Ousnius (BodySlide and Outfit Studio/SSE Nif Optimizer)
Caliente (BodySlide and Outfit Studio/Caliente's Vanilla Outfits for CBBE)
wavion2 (OCR - Omnisway Clothing Replacer)
Exeter (UNP Female Armors)
Used the CBBE conversion sliders from 
Caliente's Beautiful Bodies Enhancer -CBBE-

Weather colors from
Obsidian Weathers
Dr Mega Arindel/DrMegaloblast
Hair from
KS Hairdos SSE

Kalilies and Stealthic
Ade, Alesso, Anto, Darko, Geisha, Hal's Archive, Jakea, Karzalee, Kijiko, Lapiz, Leah Lilith, Momo, NewSea, S-Club, Sintiklia, Sky, Stealthic, Toksik, Peggy, Raonjena, Wings, XM, and Zauma (hairstyles)
Hellosanta (textures)
Ousnius (SSE Nif Optimize)
Text input from
SkyUILib

SkyUI Team
schlangster
MrJack
mrpwn