About this mod
Slightly tweaked light mesh to make Face Light lighting more closer of portrait lighting photographic technique.
Requirements

Permissions and credits
Better lighting for Face Light SE
Description :
The original face light was great but the shine was too strong, seemed aimed straight at your face. This mod provide a slightly tweaked mesh to make Face Light SE lighting more closer of portrait lighting photographic technique and makes face lighting less artificial.
The mesh used by original mod place the light directly at the front of the face, mine places it slightly at front and above, as a photographer do when he shots a portrait (see picture below)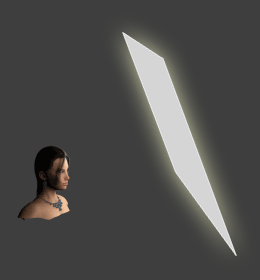 You loose the intensity of the eyes but that is realistic and only seen when facing a light source head on instead of 24/7 (ex.facing a dark
wall...). It makes shadows and contrast a little bit softer, face more beautiful and reduces the white glowing nose effect.
Side effect : Dark version is more subtle and seems darker.
The difference is more noticeable in game than on the provided screenshot.
Results are very dependent of the enb preset and lighting mod you used.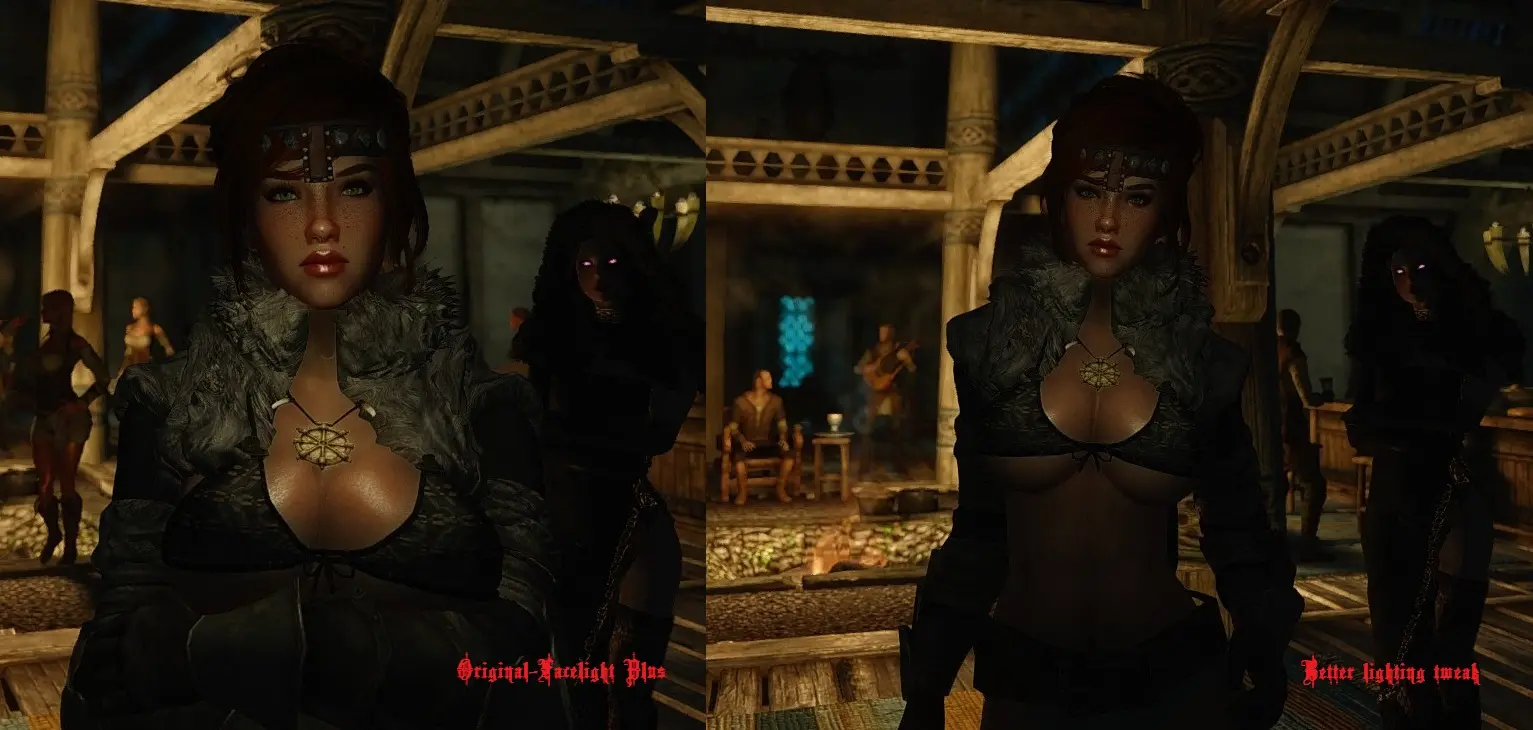 How to install :
Install
Face Light SE

Download my mod, overwrite if asked.
Credit :
Thank to
tktk1
for Face Light mod and to authorize me to publish this file.
My releases
Skyrim SSE:
Better Face Lighting and Conversation
Guide - How to repair your skyrim after update - Unbreak your prefered skse mods
Skyrim Save System Overhaul
Auto Unequip Shield to Back Custom follower compatibility patches
Keep It Clean - A Bathing Mod (based on clioshand work)
M'rissi's Tails of Troubles SE - Delayed Start
Compatibility patch for Brotherhood of Old and Skyrim sewer
Invisibility Glitch - Eyes Fix SE with Support patches
The Eloquent Reader - True Scholar SE Edition
Better lighting for Face Light SSE
It is mine - Claim your property (Change bed or crafting station ownership)
Camping and Frostfall - Unofficial SSE Update
Skyrim LE :
Stability Performance Optimization ENB Configuration - a Comprehensive Guide
The Notice Board by MannyGT UPDATED
Auto Unequip Shield to Back Custom followers compatibility patches
Glass fix for Wearable lanterns SMIM patch (optional HDTPE support)
It is mine - Claim your property (Change ownership)
Patches central for Invisibility Glitch - Eyes Fix and Invisibility Eye Glitch Multifix
Technicolor Alchemy Overhaul - Support for Wiseman303's Flora Fixes and CACO
Higher Difficulty - Adjusted Encounter Zone and Leveled NPCs
The Sober Soldier's Supply - Lore-friendly Wine and Mead Smelting CACOIFIED
Better lighting for Face Light and Facelight Plus
Simple bathing (in collaboration with clioshand)
Moonlight Tales Essential - Unable to equip chest armor bug fixer