File information
Created by
TheCourierModder
Tired of browsing all the tacti-cool military backpacks here on Nexus? Looking for something a little more 
IMMERSIVE 
to fit your Courier's play-style, look, and theme? How about an External Frame Backpack, perfect for the post-apocalyptic scavenging wastelander!
The original backpack models were created by the developers as slave backpacks and can be seen being worn by the slaves in Caesar's Legion. This mod resizes the backpacks into small, medium, and large sizes for the player to wear. The original slave backpack is comically large and other mods on Nexus (before this one came out) that implement it as a playable backpack did not resize it to appear more usable.
LOCATION:
Purchasable from
Chet
in the
Goodsprings General Store
or from
Samuel
at the
188 Trading Post
.
Or, if choosing the
Free Backpacks option
 during installation, in a container on
Doc Mitchell's porch
in
Goodsprings
(but still purchasable from Chet and Samuel).
Notes: 

- Backpack utilizes the vanilla game textures. If you install a texture overhaul that affects the slave backpacks, it will change this one as well =) 
- Backpack model will disappear in third-person anytime you are equipped with certain weapons (minigun, shishkabob, etc.) that have their own backpack model. This mod's backpack will still be equipped, but it will be invisible as long as another weapon-backpack is equipped and taking it's place.
TO DO:

- figure out how to change textures to add color options
INSTALLATION:

Automatic (recommended): Download and install via a mod manager. Choose either Purchasable or Free backpacks options when prompted in FOMOD.
Manual: Manually download. Extract the Meshes, Textures, and only
one
 of the .esp files into your data folder.
CHANGE-LOG
v04 -
All backpack sizes now included! Created a FOMOD for easier installation. Backpacks can either be purchased from Chet at the Goodsprings General Store or from Samuel at the 188 Trading Post. Optional version in FOMOD includes a container on Doc Mitchell's Porch to acquire all backpacks for free. Changed names and stats of backpacks for a little more immersion and flexibility (thank you
PlausibleSarge
 for the suggestion). Sizes now include: 
Small: +40 Carry Weight, -1 Agility, +2 DT, Weighs 8 lbs.
Medium: +50 Carry Weight, -1 Agility, +3 DT, Weighs 9 lbs.
Large: +60 Carry Weight, -1 Agility, +4 DT, Weighs 10 lbs.
v03 -
Changed backpack inherent weight from 15 lbs to 10 lbs. Re-positioned backpack to avoid clipping the head/helmets and less clipping on most (but not all) armors. Added "Strong Back" Pip-boy icon as the Pip-boy image (thank you 
Kane1051
 for the suggestion). Added 5% and 10% smaller optional meshes to overwrite main file (thank you
pavelciusmxms
 for the suggestion). Uploaded comparison image of the different sizes. Cleaned up file structure by deleting some textures (the mod uses the vanilla textures so no need to include them here).
v02 - 
Fixed female meshes to eliminate back gap. Made male backpack 1% smaller to account for some minor helmet clipping.
v01 - 
File uploaded
Mods used in images include:
Mojave Express Courier Uniforms
 by 
Plutonium Blonde

Enhanced Shaders - ENB
 by 
tapioks

Ojo Bueno Texture Pack
 by 
tapioks

NMCs Texture Pack
 by 
NMC
Weapon Retexture Project - WRP
 by 
Millenia

custom race by 
dragbody

PM's HD Legion Overhaul
 by
pommymax
 (high quality textures seen on backpack come from this mod)
Pip-Boy 2000 MkVI
 by
DarthFANt0M

Weapon Animation Replacer WAR
 by
joefoxx082
Thank you Obsidian for giving us Fallout: New Vegas

Check out my other mods:

New Vegas - The Courier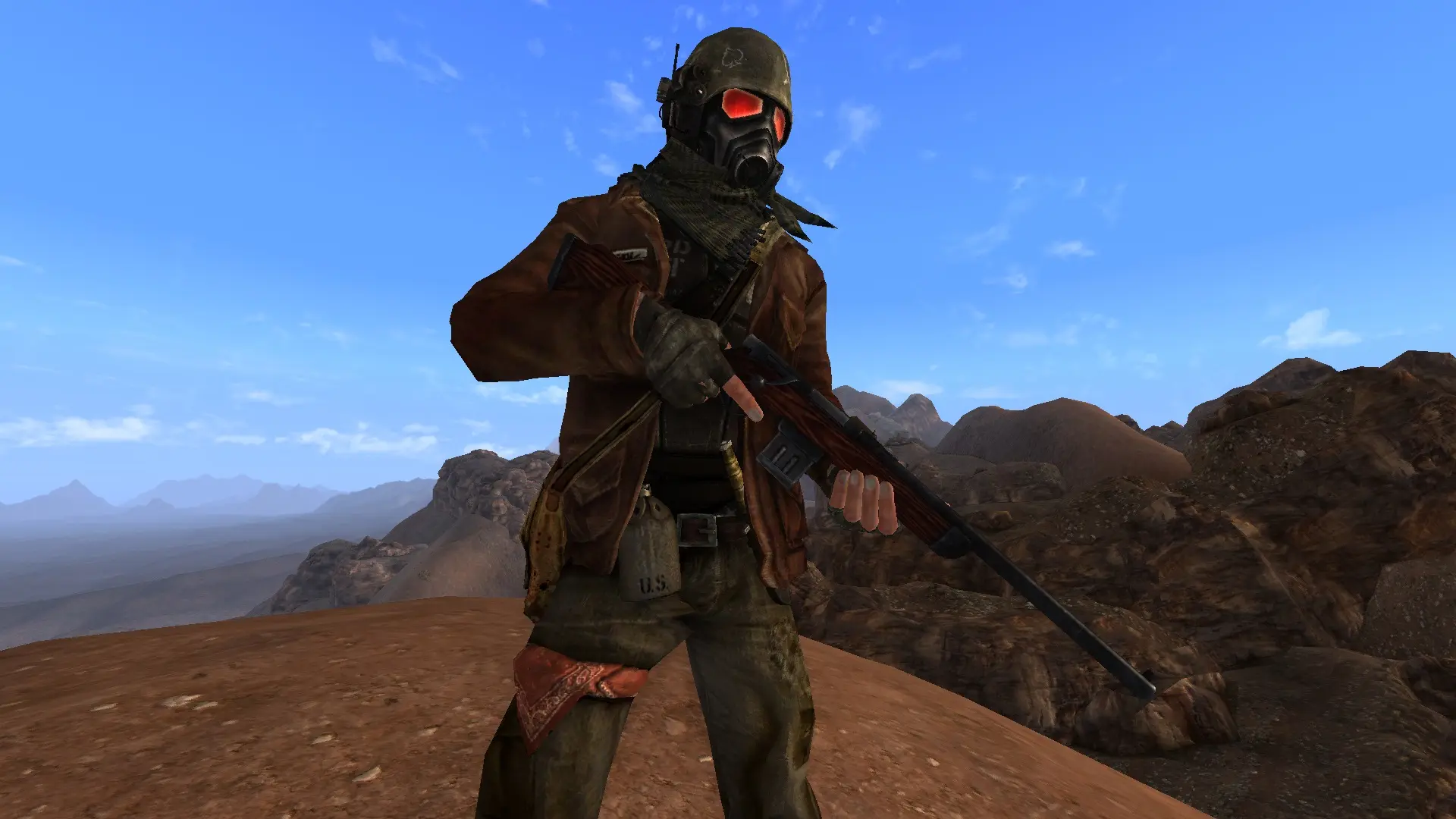 Tale of Two Wastelands - 
The Lone Wanderer - TTW and New Vegas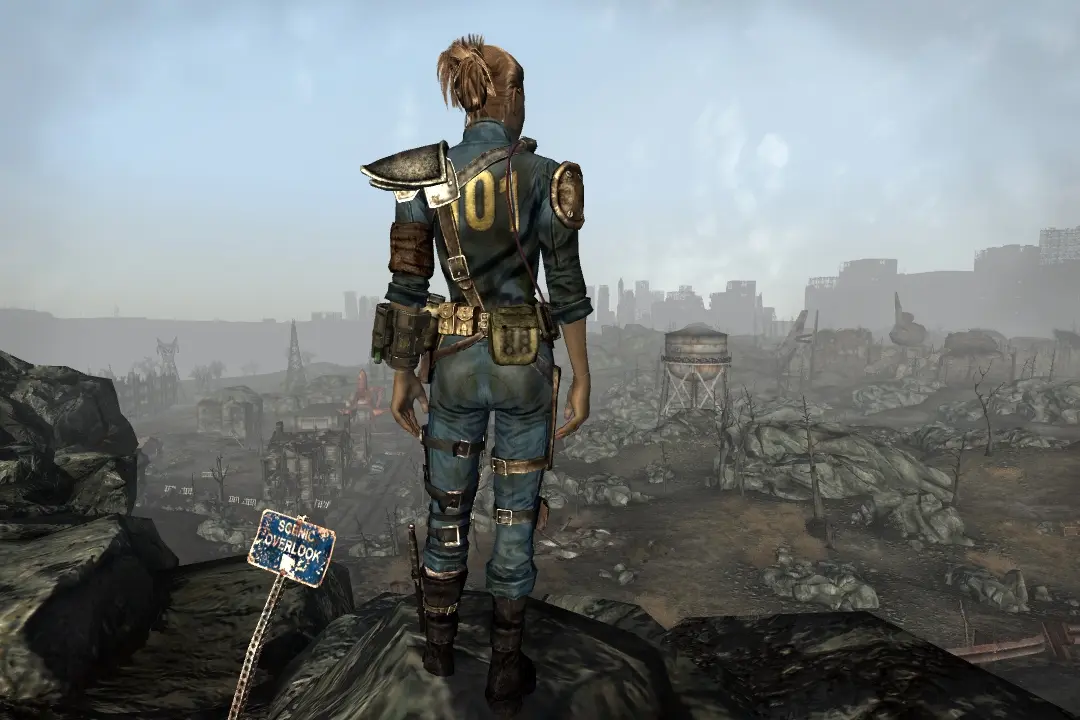 Fallout 4 - Wasteland Rugged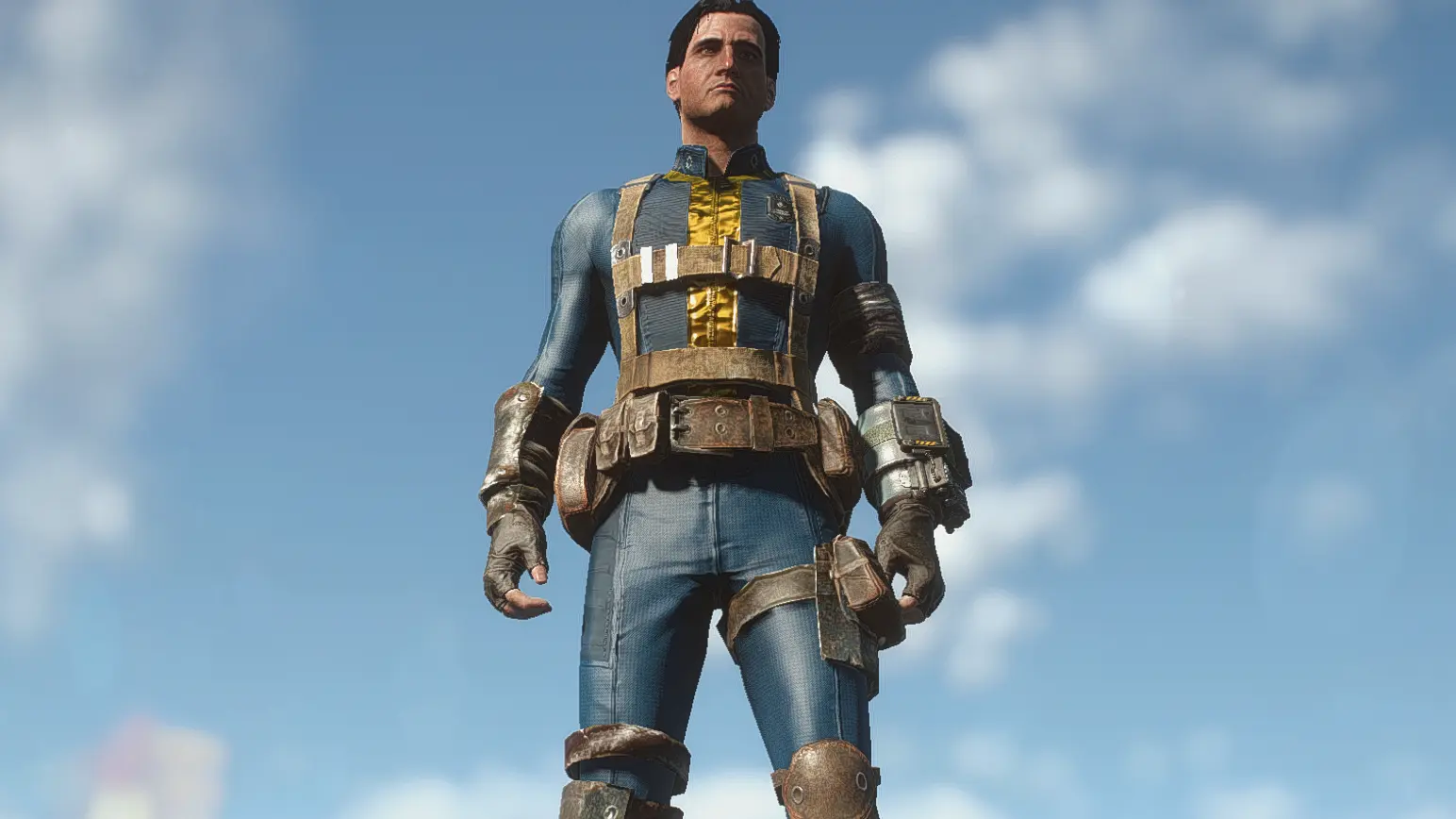 Fallout 4 - The Highwayman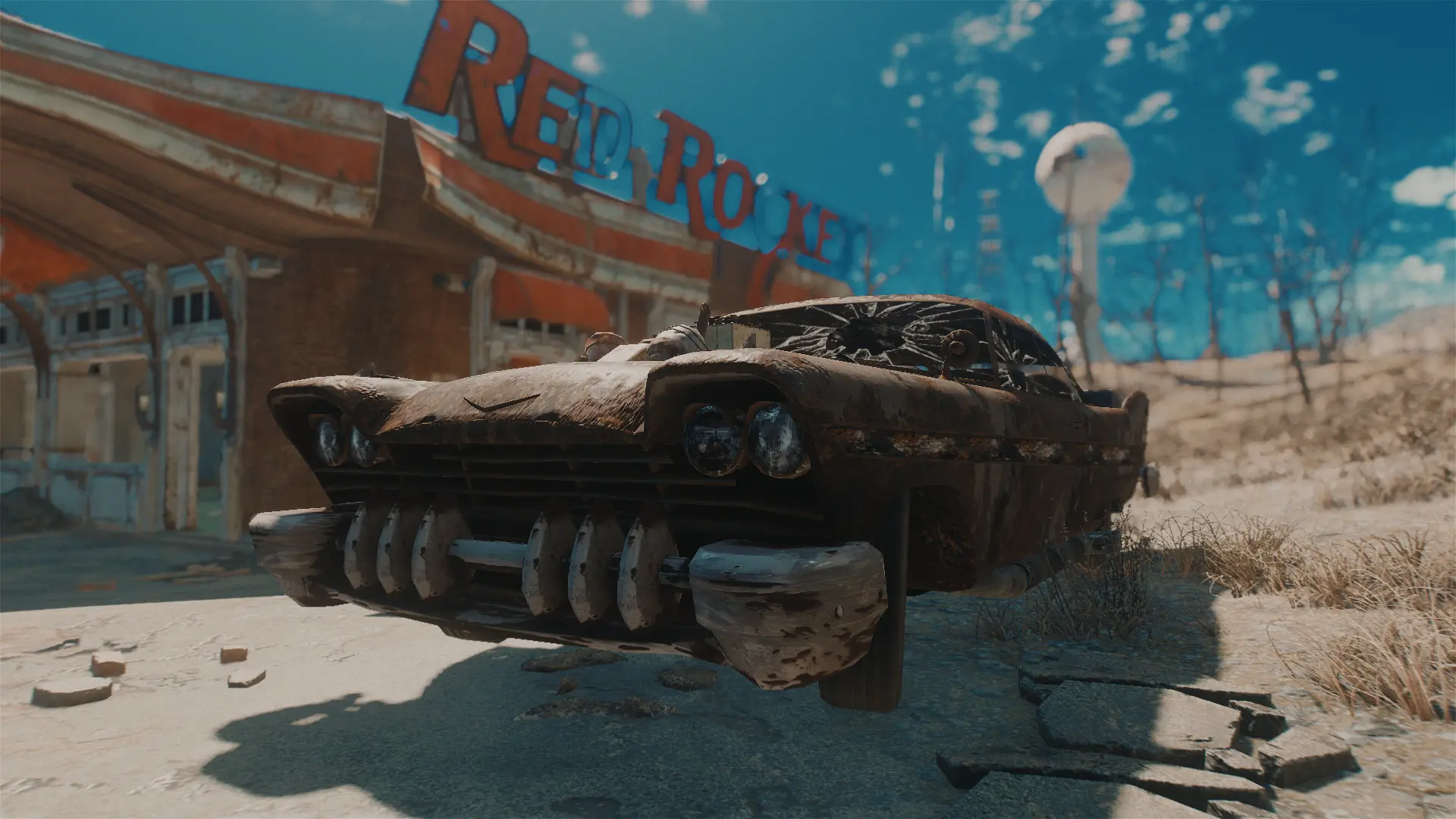 Fallout 4 - Nate Preset (More Like the Concept Art)