File information
Created by
TheCourierModder
About this mod
Armor fit for a post-apocalyptic wasteland Courier.
Requirements

Permissions and credits

Changelogs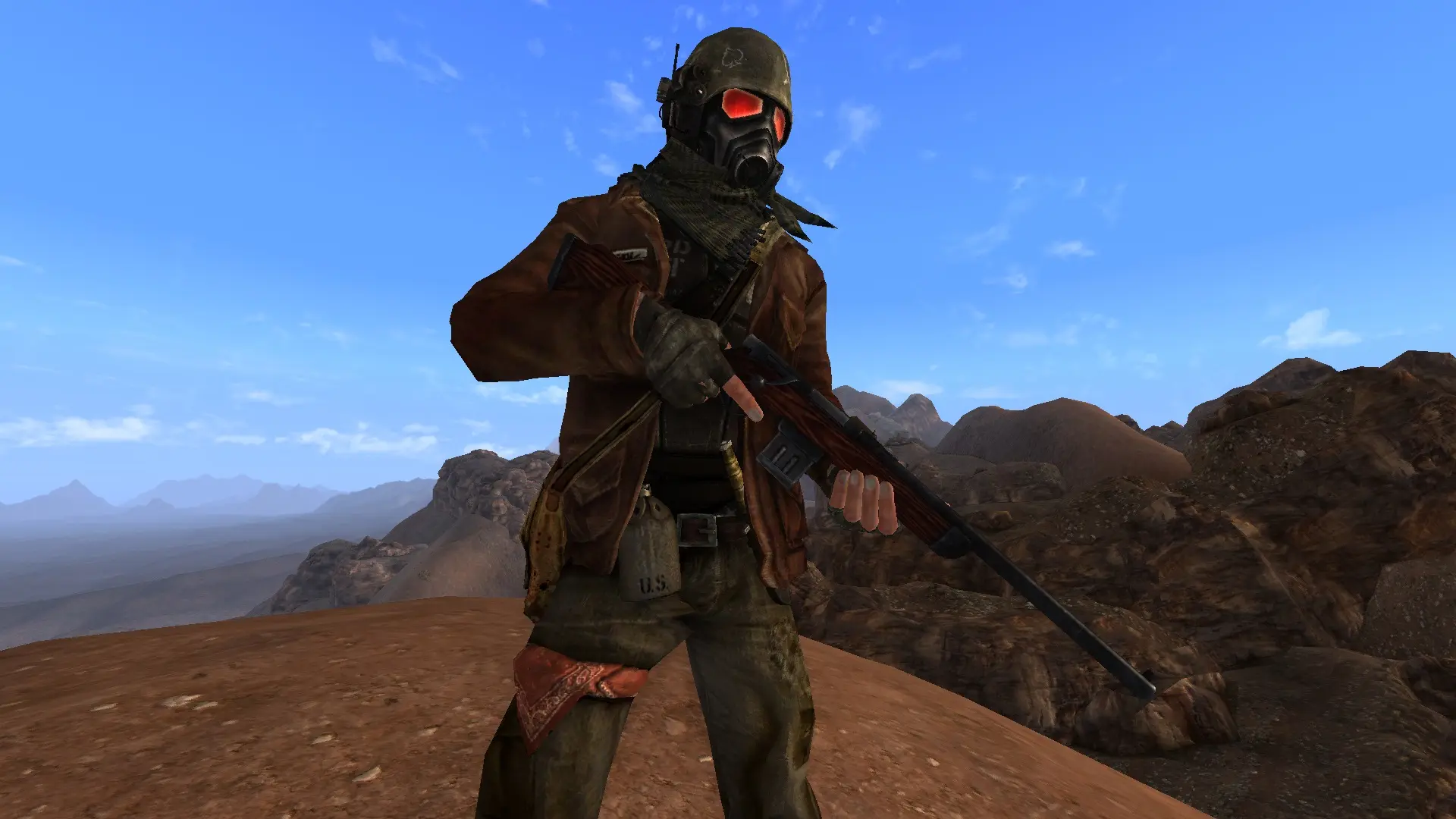 The Courier
armor was inspired by a
Reddit post 
I saw by
u/TheGeeksterChief
. This armor, its variants, helmet and scarves are obtainable for free in a
footlocker behind Doc Mitchell's house (see screenshot for location)
. Armors were tested with vanilla male/female bodies. Expect some clipping, especially with the harness and holstered weapons. Preferably install via a mod manager such as Mod Organizer 2 or Vortex. (Users have reported errors when installing with FOMM and NMM). 

Main File includes:
The Courier Armor
The Courier Armor with Harness
Helmet
Red, Green, and Dirty multicolored Scarves with tucked-in versions as well
Available Patches:Optional Files:
Community Project - adds several custom helmet and armor options designed by Nexus users like you!
Lore Friendly - makes the "harnessed" armor obtainable in a more lore friendly way and alters armor stats to be more in-line with vanilla armors. Armor is categorized as "medium" armor and will overwrite armor type choice from main file. Look east of Primm near "The Prospector's Den." Credit to Nexus user layerkayk for creating this optional version of the mod.
SPOILER ALERT,
 
LOCATION of Lore Friendly Armor
: 
No Bright Helmet Visor - removes the bright red or green helmet visor color from the "The Courier" helmet, leaving a darker, more muted colored glass look.
Customizable
Choose from a variety of styles, textures, patterns, and helmet options.
If you want to change any options, just reinstall mod, make different selections in the installer, and new choices will appear instantly.
Known Bugs
Minor issue: Lower part of the jacket and sleeves become invisible in 3rd Person when partially submerged in waist deep water and viewed from above the water line. Unknown what is the cause or how to fix.
See Changelog for version info

This mod would not be possible without the generosity of the wonderful mod authors here on Nexus.
Credits for a number of assets used in this mod go to:
reddit 
u/TheGeeksterChief
 for inspiration to make this armor
thatguy10
meshes and textures from
TG's Armor Collection
 (permission obtained from bottom of mod's description page)
MonoAccipeter
and team meshes and textures from
Adam Reborn
 (permission obtained by direct message)
Adam Reborn Team includes: 
VT08
,
EmeraldReign
,
Weijiesen
, 
Exeter
,
Gopher
, AI99, 13xforever, 
EssArrBee
, 
MonoAccipiter
, 
darthbdaman
, 
Sistro
.
tumbajamba
scarf and jacket meshes and textures from 
Scavanger Armors
 (permission obtained from bottom of mod description page)
Jahga
for 
High-Res NCR Ranger Combat Armor
 for partial helmet texture
SurvivorJake
 for improving the armor's leg meshes
layerkayk
 for creating the "Lore Friendly" optional version of this mod
Permissions:
About 50% of the assets from this mod are from other mod authors and the rest are my edited vanilla meshes and textures. Unfortunately I can not give consent/permission to use this mod or its assets in another mod or Fallout 3, but fixes or patches are totally fine.
Check out my other mods:New Vegas - External Frame Backpack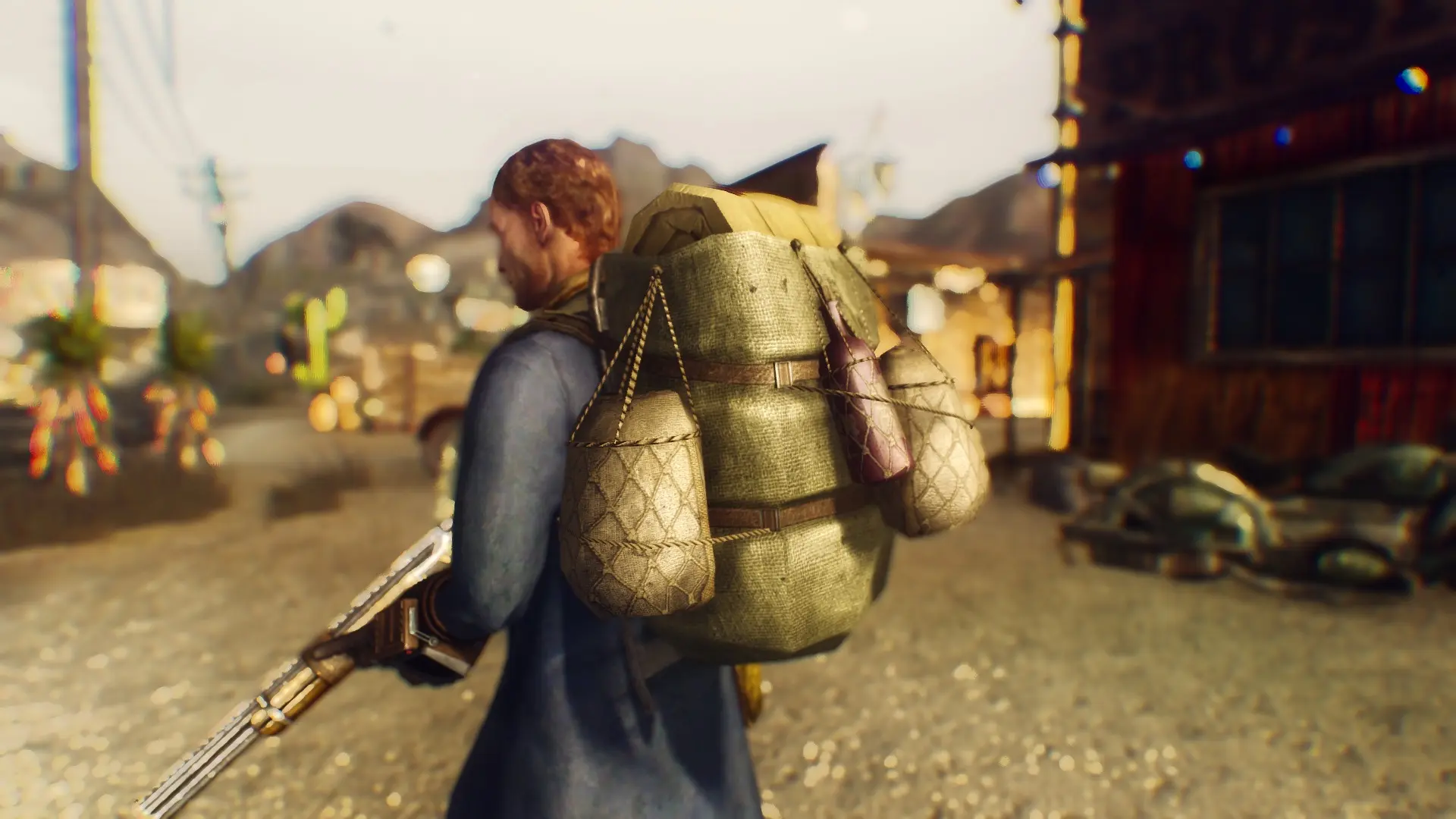 Tale of Two Wastelands -The Lone Wanderer - TTW and New Vegas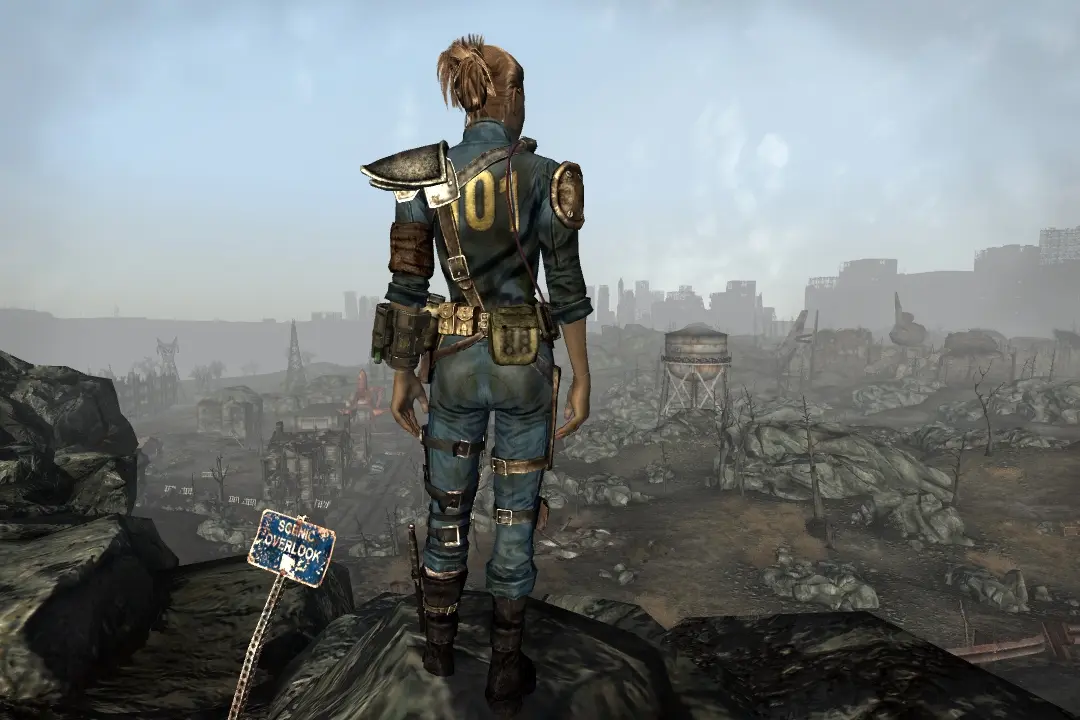 Fallout 4 - Wasteland Rugged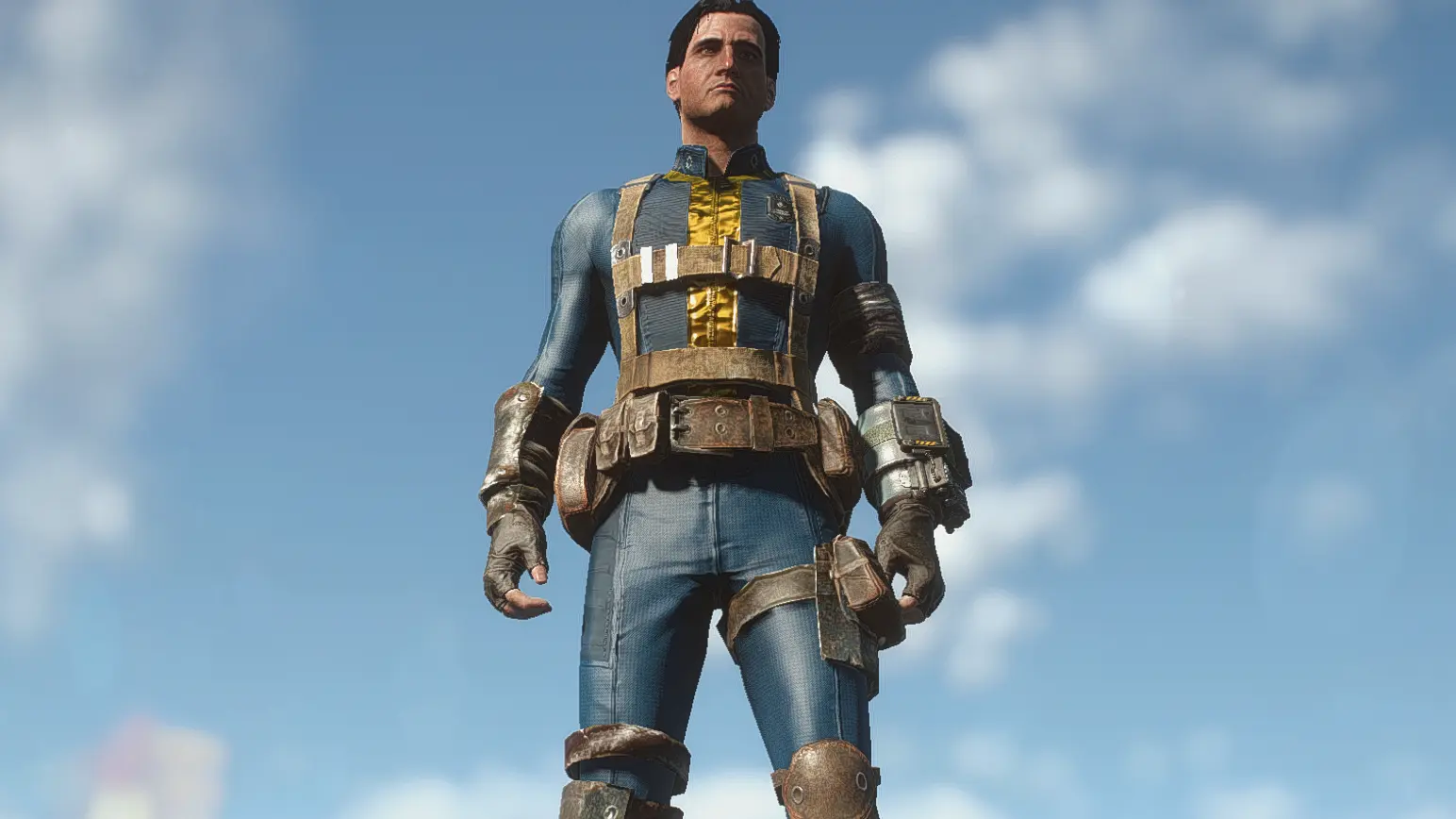 Fallout 4 - The Highwayman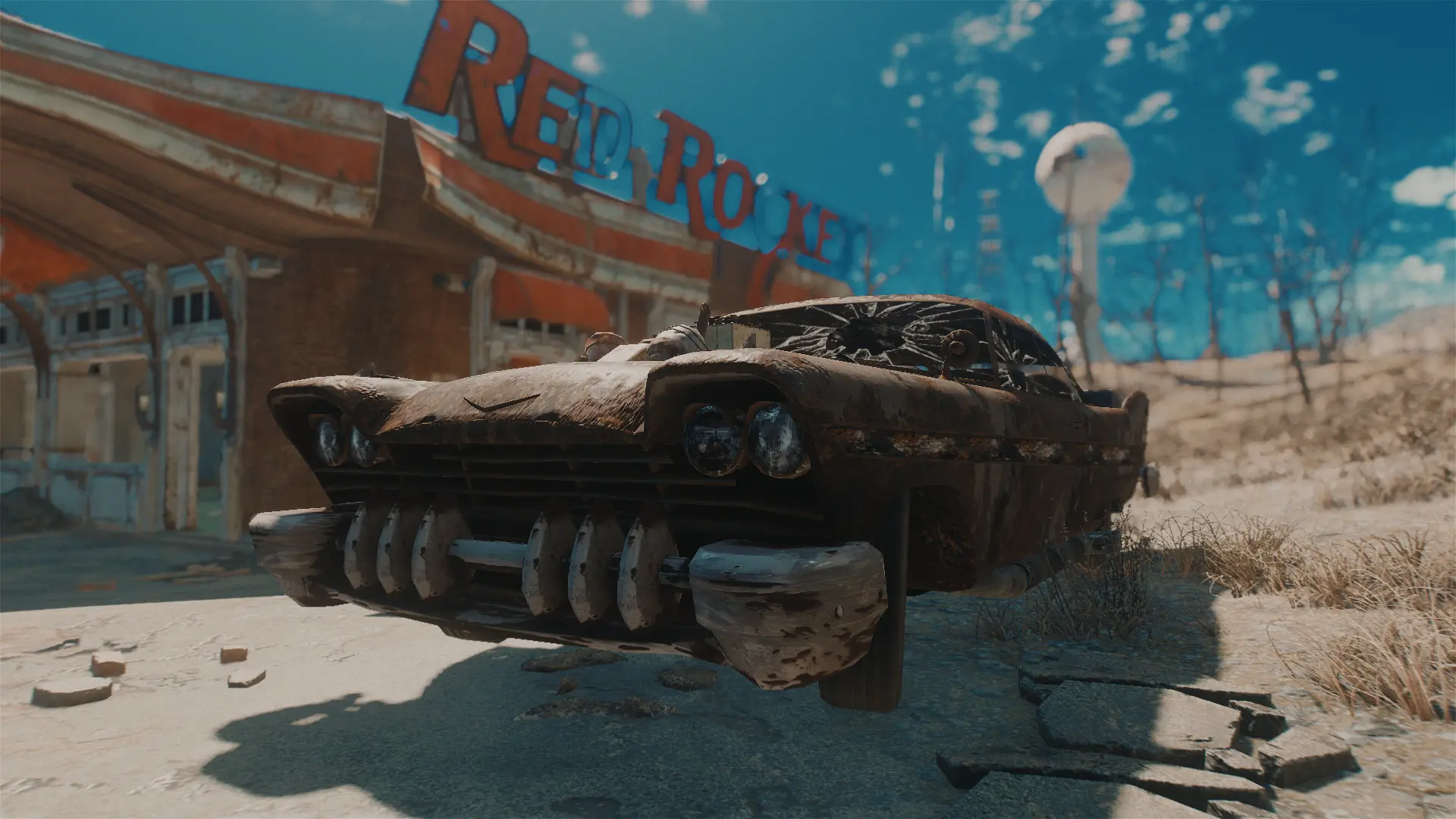 Fallout 4 - Nate Preset (More Like the Concept Art)