File information
Created by
kojak747
About this mod
Solitude Docks, worthy of a capital
Requirements

Permissions and credits

Translations

Changelogs
After last months successful launch of Enhanced Solitude, I thought all was good with the capital, so I left the city and headed down to the docks.  What I found was not befitting of such a grand city...so I decided to do something about it. I had a hunt on the Nexus and combined my favourite docks mods into a new mod, called Enhanced Solitude Docks.
It combines 
Solitude Expansion
,
Solitude Docks District
 and
Solitude Docks
.
The docks now stretch all the way from near Meridias tower right up to behind Solitude Arch near The Pirate Ship The Dainty Sload. There is a new port watchtower plus a new camp in the Marsh, and a ton of other new things for you to enjoy. Hundreds of new NPC's, homes, and shops transform a large area, something which would have taken a single modder years to complete. Their combined output brought together into one plugin is only possible through our joint efforts. Modders, sharing your work with others is much appreciated and very helpful.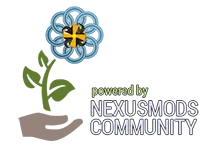 FEATURES
Many new homes, shops, buildings and interiors for you to explore
New NPC's with routines and jobs
New Inns, a new bakery, smithy and apothecary.
Free to use player home
Optimized to improve FPS 
New Navmesh
Updated Travel packages
Updated Lock Lists and Location records
COMPATIBILITY
Compatible
 Enhanced Solitude
 Kainalten Keep
Incompatible
 Haafinheim
 Solitude Expansion
 Solitude Docks
 Solitude Docks District
 The Great City of Solitude
For other compatibility patch notes and updates check the sticky
REQUIREMENTS
Enhanced Solitude SSE
LOAD ORDER
All DLC
USSEP
Enhanced Solitude SSE
Enhanced Solitude Docks (this file)
Note - Enhanced Solitude and this docks mod should be at the bottom of your load order. This is particularly important for Navmesh compatibility. Problems arise when you have a plugin later in your load order which edits the same navmesh. Therefore, until patch requirements are verified these mods have to go towards the bottom of your load order.
SPECIAL THANKS 
I owe special credit to these guys for creating these mods in the first place. Without their work, this mod wouldn't exist. Their combined efforts under one roof is only possible thanks to the other major "mod" and that is the Remaster. Without it, I would never have tackled this, because LE cannot handle this setup without a serious FPS hit, so serious nobody would play it. Hence no LE version. However, on SSE, this mod sits at 40-50 FPS, which is astounding considering the amount of polys. 
Massive thanks also to Dunc, Mr Never Lost and ElSopa for helping me along the way.
If I have missed anyone from the credits please let me know and I will correct it immediately.
Bethesda for Skyrim
Arthmoor for
USSEP

Caesirius for
Solitude Expansion

Kalzim7878 for
Solitude Docks District

AssyMcGee for
Solitude Docks