File information
Created by
jkruse05
About this mod
A lore friendly 5mm rifle resembling some American classics.
Requirements

Permissions and credits

Mirrors

Changelogs

Donations

--Version 1.1 Released. See 'Updates'--
A 5mm rifle that is a sort of Fallout-ified version of the M1 Carbine/M14/Mini14 family. Built on the Combat Rifle, but designed to be ambidextrous, so you can use Wardaddy's
Combat Shotgun/Rifle animations
, or OpheliaNeoma's
Right Handed ones
for some better animations.
Lore
The Winchester Range Rifle was originally marketed as a sort of 'throwback' weapon released as part of the hundred year celebrations of the end of WWII. It was to be Winchester's new answer to the increasingly popular Colt Rangemaster and aging Ruger Mini-14 Ranch Rifle. Unfortunately, being chambered in a somewhat uncommon round, and competing against WWII reproduction weapons released at the same time, it did not sell well. Only about half of the original 3000 rifle run made into buyers' hands. Over the next couple of decades a few were occasionally requested by police departments, but it wasn't until late 2075, when Guns and Bullets magazine included a small article detailing how to convert the weapon to automatic fire, that the remaining weapons finally flew off shelves. Wastelanders still use the same automatic modification today.
Features
-Standard Semi-Auto Receivers with a trigger option to swap to auto fire, rather than doubling the number of receivers. Automatic fire does still take a damage reduction, but I have set it to -20% rather than the usual -35%
-6 barrels, similar to the Combat Rifle's options
-6 magazine options
-3 stock/furniture styles
-a wealth of optics options, including see-through-scopes and some alternative reflex models.
-4 iron sight options, which are equipped separately from scopes
-3 sight rail options and 3 no-rail options (see notes for more about this)
-4 muzzles
-Leveled list integration through script. It may appear on Raiders, Gunners, Minutemen, DC Guards, and in shops around level 15 or so.
-Alternate file to replace Combat Rifle meshes to get the Range Rifle appearance.
Updates
August 21, 2021
Version 1.1
-Fixed an issue that could make some versions of the Range Rifle spawn with Combat Rifle parts.
-Balanced some mixed up rate of fire numbers to their intended values. Automatic ROF is up to 1.5 from 1.2. Base semi-auto is the opposite.
Notes
-Base damage at 31, a bit lower than the Combat Rifle, but it will cap out just barely under the CR, and without having to switch ammo types.
- To use irons sights and/or remove the rail, be sure to choose the "No scope" option. The scopes list will be empty if you do not have a sight rail equipped for them.
-If you are asked to overwrite, or get a conflict with "WeaponLLInject" you can safely overwrite/ride. Same with any common files from my Rangemaster.
-Uses 'Assault Rifle' sounds. You'll just have to live with it. I tried to pick something that I figured most people had replaced.
Credits
Models, Textures, CK Implementation: jkruse05
Level List Injection Script: a_blind_man
See Through Scopes: henkspamadres (recycled from my Rangemaster mod)
Compatibility
There should be no compatibility issues for the main file. Combat Rifle Replacer will conflict with anything that alters combat rifle attachment entries.
Known Issues
None.
Consoles
Xbox

Xbox Combat Rifle Replacer

Donations
Any donations will be set aside to help fund a new PC (I'm currently on a 960ssc and an i5-2500) so I can do this for Starfield, and/or Substance Painter to improve my work. Thanks in advance to anyone who values my creations enough to send financial support.
My Other Mods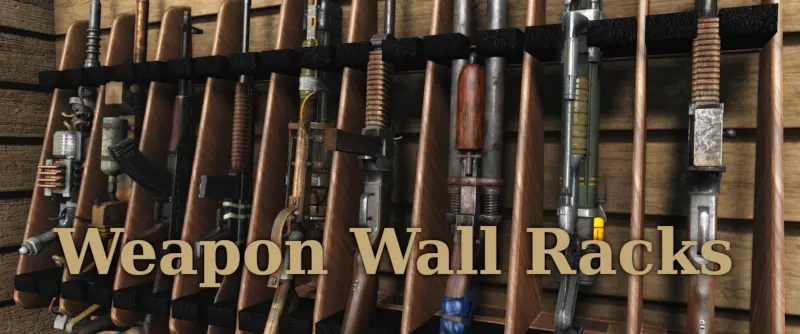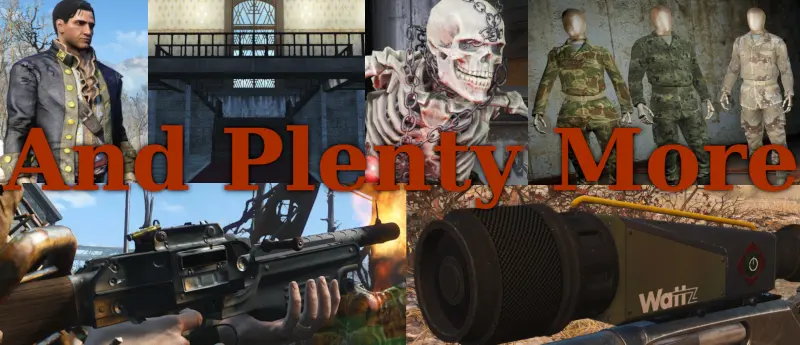 Mods I Worked On