File information
Created by
ShutUpMalfoy
About this mod
Banners for the troops in battle. Updated for to be compatible with troop mod.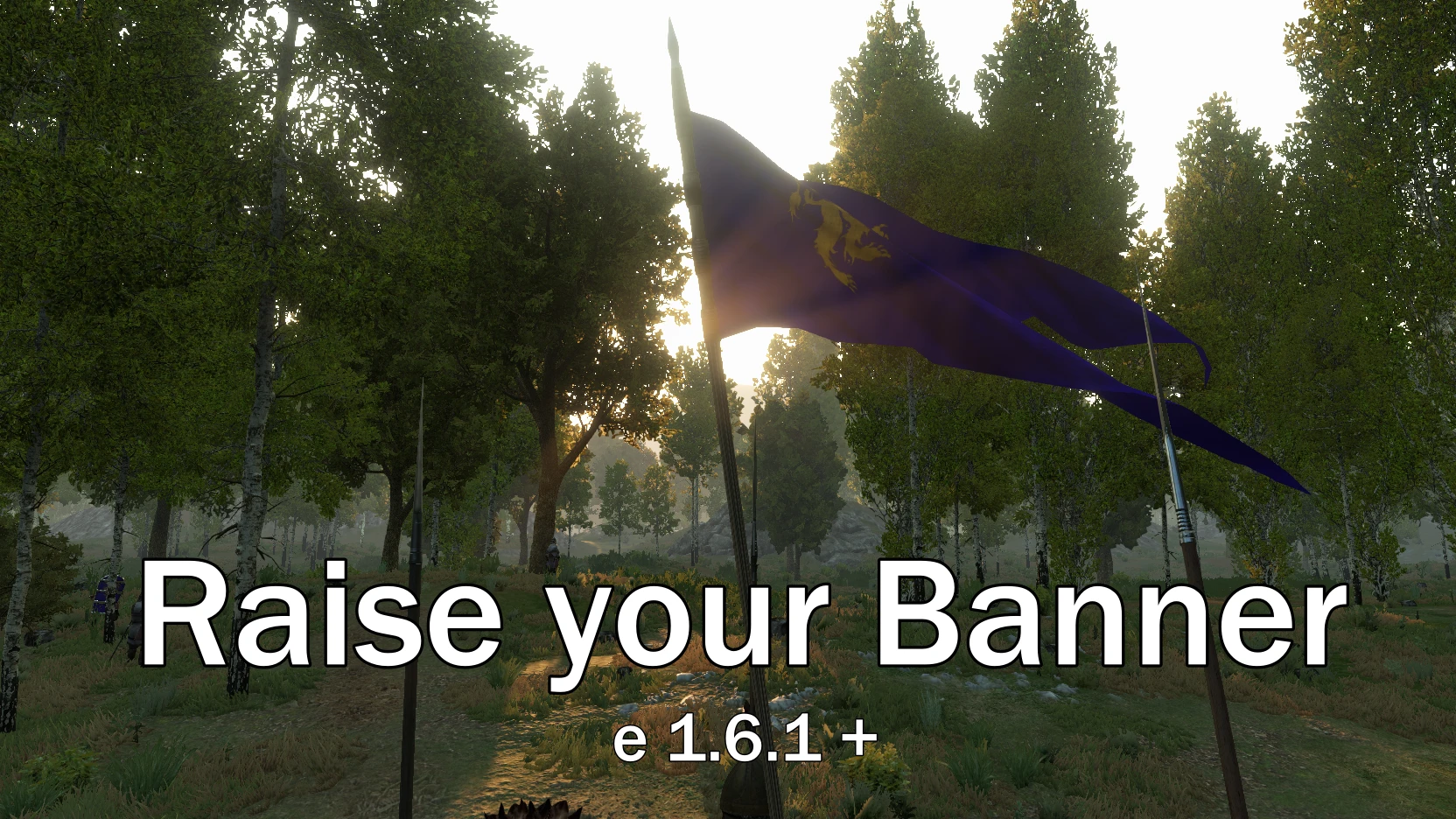 Troops have banners in battle.
When I first uploaded it, only vanilla troops were available because it was a modified version of xml.
But from V2 Version, it works as a code and is compatible with troop mod.
Other banner mods have not been updated for a long time, so I made it.
[Details]
- No requirements mod.
- This mod can be installed or uninstalled mid-playthrough.
- If they hold banners in their hand, it's more natural, but some lose equipment for it.
- It is recommended that you set the level if you choose the option that are holding it by hand.
- If they hold banners on their back, there is no loss of equipment.
[Installation]
Manual Installation
- Download the mod
- Drag and drop the modules folder onto the Mount & Blade II Bannerlord directory.
- Check the mod in the game launcher.
Vortex Installation
- Download and enable, the same way as with other mods
- It will remain the latest version except Beta version.
When using with my mods, the loading order is as follows.

[Setting Guide]
You can customize the config.xml file inside the folder by modifying it.
- Put a banner hold it in hand or on back
- Banner Ratio Settings
- Set the level of soldiers who will have Banners
- Whether to allow banners each attacker and defender in the siege
I highly recommend using this mod with my Torch mod and Fire arrows mod.