File information
Created by
ShutUpMalfoy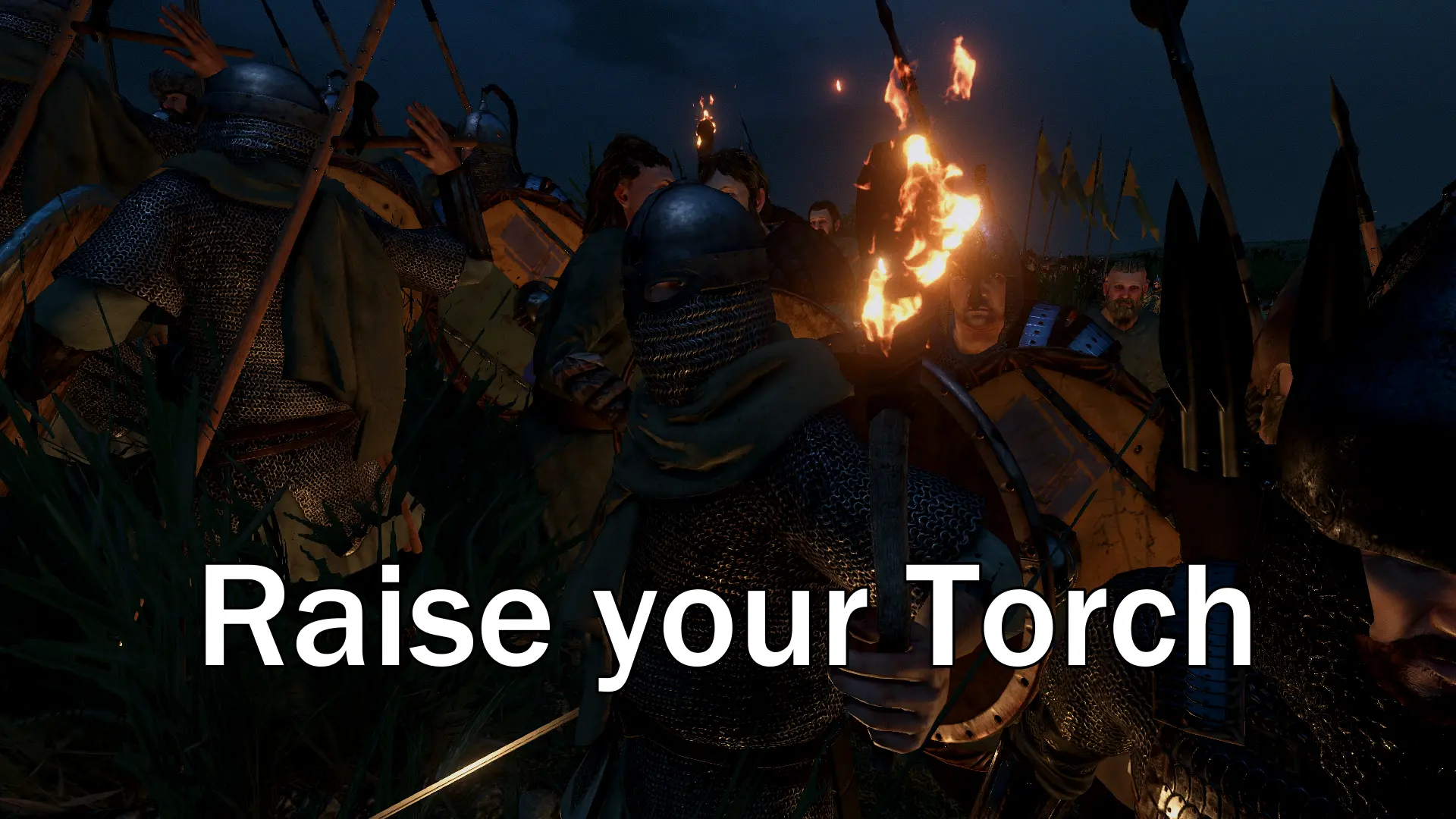 Why should we fight in the dark at night?
Yeah, in the Middle Ages, we need torches.
This mod gives torches to troops during night battles.
[Details]
- No requirements mod.
- This mod can be installed or uninstalled mid-playthrough.
- If they hold torches in their hand, it's more natural, but some lose equipment for it.
- If they hold torches on their waist, there is no loss of equipment.
[Installation]
Manual Installation
- Download the mod
- Drag and drop the modules folder onto the Mount & Blade II Bannerlord directory.
- Check the mod in the game launcher.
Vortex Installation
- Download and enable, the same way as with other mods
- It will remain the latest version except Beta version.
When using with my mods, the loading order is as follows.

[Customize]
You can customize the config.xml file inside the folder by modifying it.
- Hold it in hand or waist
- Torch Ratio Settings
- Set the level to allow torches.
I highly recommend using this mod with my Banner mod and Fire arrows mod.