File information
Created by
Melchior Dahrk
About this mod
This mod places saplings from OAAB_Data in most regions on Vvardenfell.
Requirements

Permissions and credits

Changelogs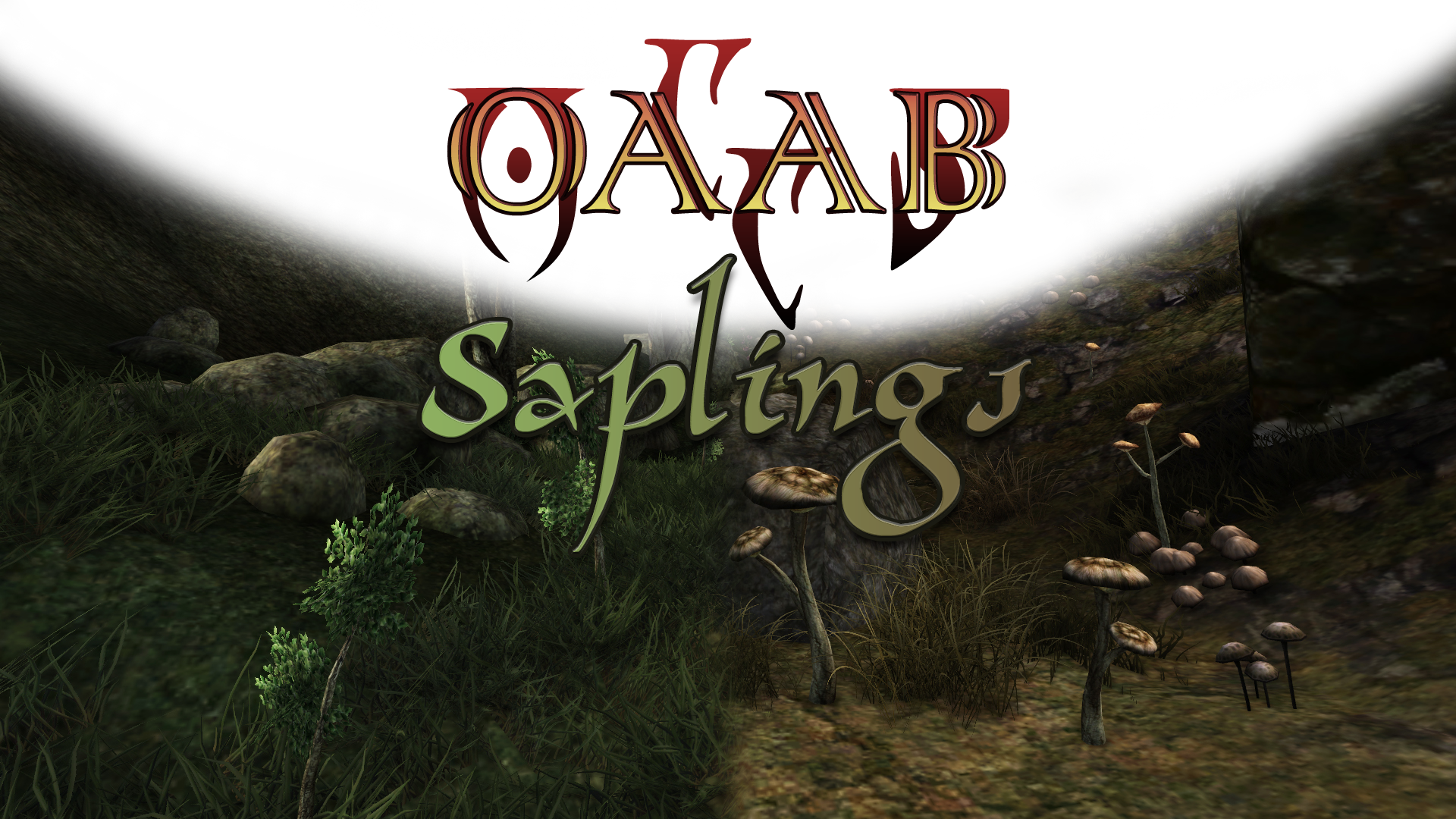 This mod places saplings from OAAB_Data in each of the following regions:
OAAB_Saplings_AC.espAzura's Coast and Sheogorad
OAAB_Saplings_AI.espAscadian Isles
OAAB_Saplings_BC.espBitter Coast
OAAB_Saplings_GL.espGrazelands
OAAB_Saplings_WG.espWest Gash
The sapling placement is all based on the vanilla landmass and mesh locations so there will be conflicts. The meshes are relatively small in size, so unless a mod makes drastic changes to the landscape shape, I would expect most conflicts to be relatively minor.
Note: these plugins are NOT intended to function like grass mods. Meaning that you need to turn the ESPs on while playing, not just to generate distant land. Expect that there will be some performance cost to running this mod - what that cost is depends on each system's bottleneck. Using OpenMW's paging feature may help reduce that impact significantly.
Credits: thanks to Denina for helping with the placement of saplings in the WG.