File information
Created by
Enclavekiller
About this mod
Clutters up Vivec's Palace so it now resembles the home of a god rather than the depressing chamber of emptiness we got in vanilla.
Palace of Vehk
Made for the 2019 May Modathon Competition
Description
Ever been disappointed visiting Vivec for the first time on a new character, due to the monstrosity of an interior that Beth believed was fitting for the most powerful being on Vvardenfell? This mod fixes that.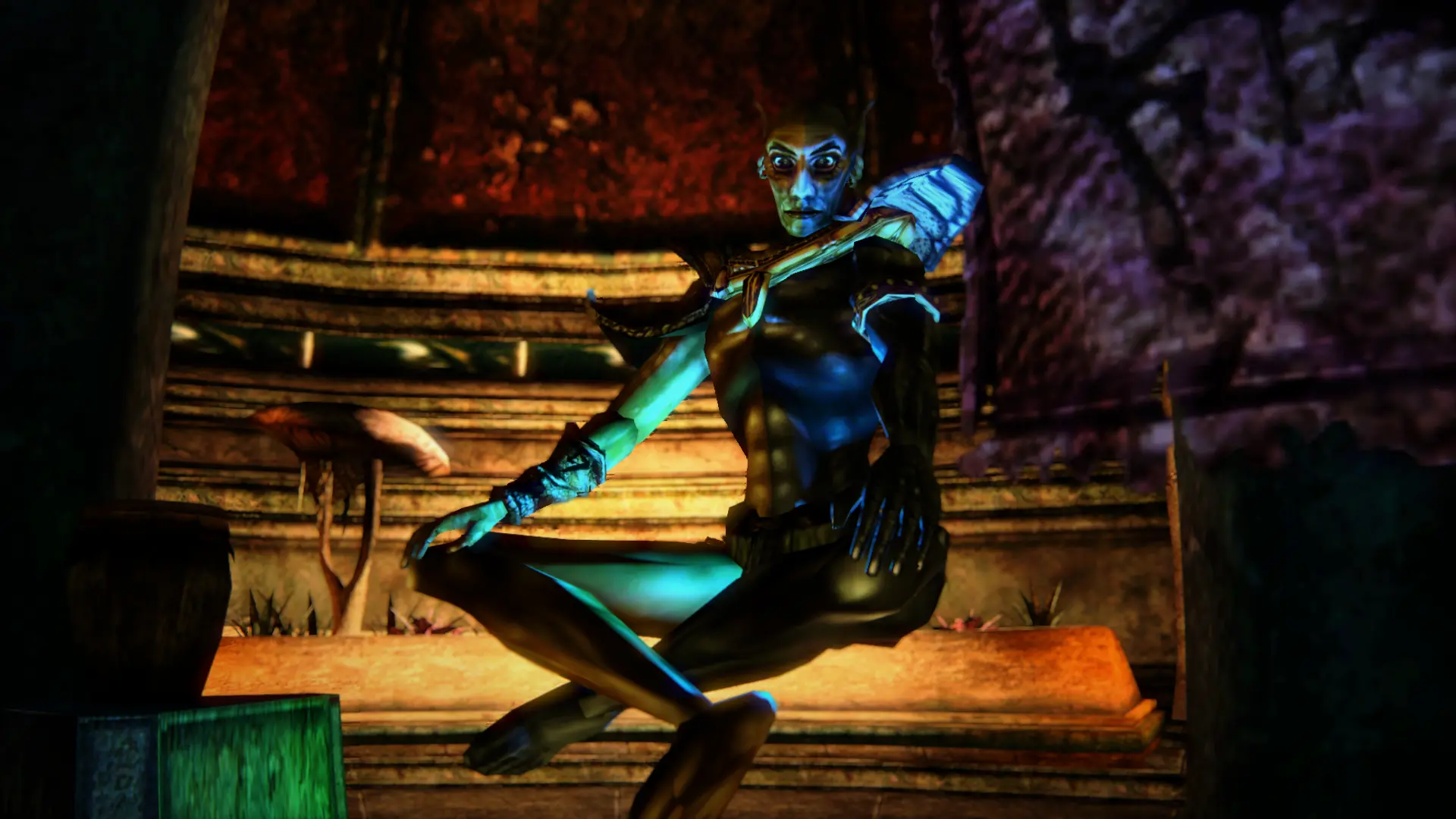 This mod only overhauls the interior of the palace, allowing you to mixmatch with whatever exterior overhaul you prefer. It is likely to be incompatible with anything else that significantly touches the interior. There are some minor issues with this mod and Versus Vivec, but a compatibility patch should be coming soon.
Recommended Mods
Illuminated Palace of Vivec
- Decorates the exterior with candles and flowers.
Versus Vivec
- Turns the optional anticlimatic vivec boss battle into an actual challenging scripted boss battle. 
Dramatic Vivec
- Overhauls and decorates Vivec City.
Passage of Prayers
- Makes the High Fane Corridor not so boring and an interesting spot to visit.
Vtastek's Lighting Beta (Found in 
Discord
) + gammavt shader.
True Lights & Darkness
 by Booze
Cheevos 





Credits
The Outlander Library
 by London Rook
Tamriel Data
 by Tamriel Rebuilt & Project Tamriel Teams 
Fresco Splash Screens 
by Tyddy, OgreOgre, and Petethegoat
Screenshots by 
Leyawynn