File information
Created by
tumbajamba and RedLeviathan
About this mod
This mod adds a brand new Raider Power Armor to the game. The armor has few different variants, with unique stats and appearance.
Requirements

Permissions and credits

Translations

Changelogs

Donations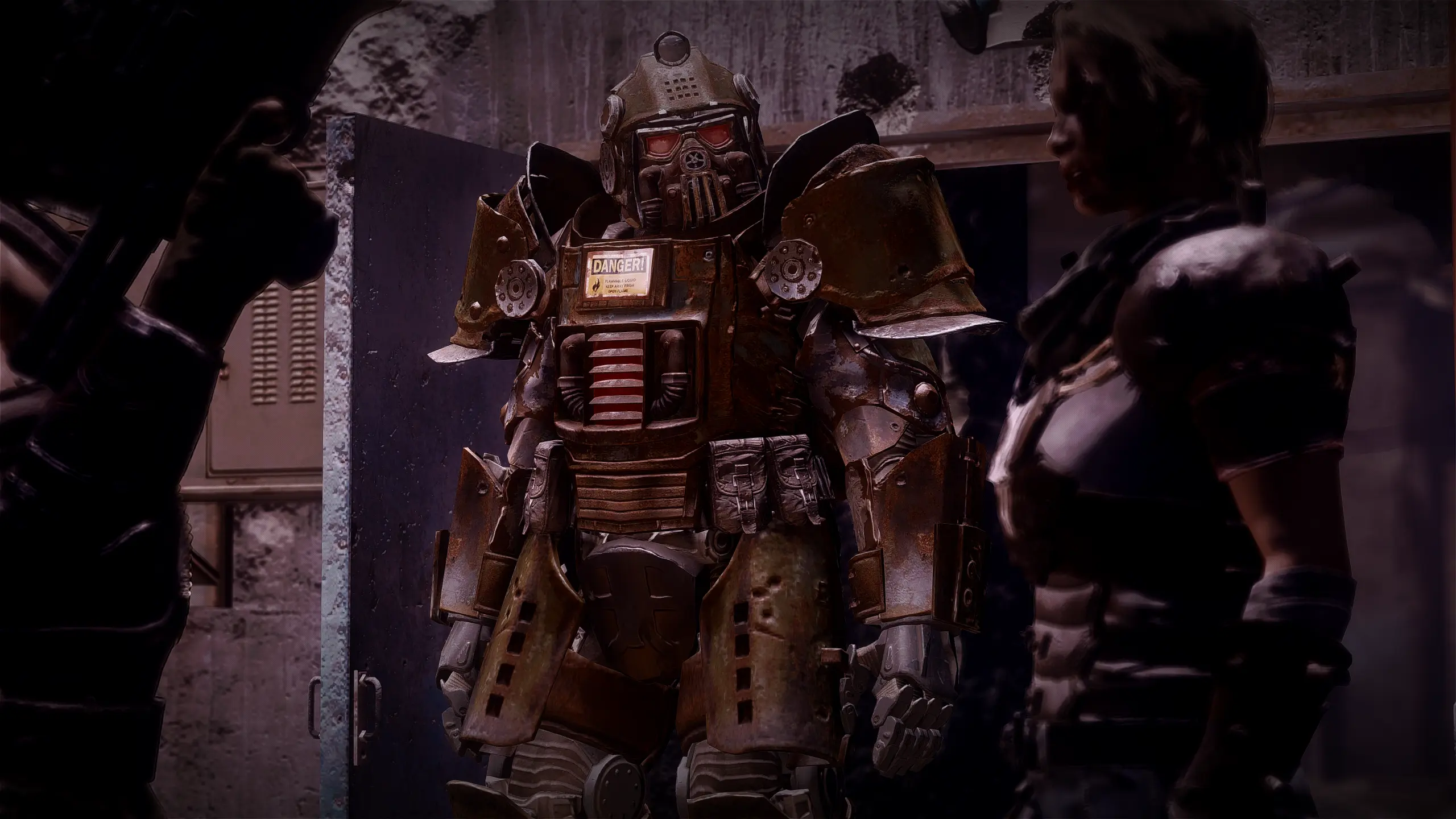 Description
This mod adds a brand new Raider Power Armor to the game, the Cagebreaker Power Armor. This Power Armor is a result of the collaboration of me (
Tumbajamba
) and
RedLeviathan
. There are 2 sets of Cagebreaker Power Armor; standard and heavy. For sure heavy has better protection than standard, but heavier. Stat-wise, the Cagebreaker Power Armor is slightly better than vanilla Raider Power Armor.
Installation
I really recommend installing it through the Vortex Mod Manager or Mod Organizer 2. The installation wizard guides you through the steps, and it minimizes the potential for future errors. The plugin is an ESP file with ESL header.
How to get the armor
The Cagebreaker Power Armor is not integrated in Leveled List. There are 3 unique raiders in the Commonwealth. Just visit Revere Beach Station, Roadsite Pines Motel and Layton Towers. You will be warmly welcome by the raiders. Remember, bring gifts!
Known Issues & Compatibility
None.
Tools used
NifSkope
Photoshop
Blender
CK
FO4Edit
Permissions
You are free to reuse, retexture, remesh the models in your fallout 4 mod projects, just give me proper credit and make a proper dependency if you want to use the meshes!
If you are using my assets for earning donation points, don't forget to share ;-)
Thanks
Special thanks to RedLeviathan for creating the ESP file.
Special thanks to Tigra774 for helping with headlamps.
Special thanks to ChillyPencil for creating presentation images.
Thanks to all of you guys for supporting me and using my mods!
Don't forget to upload your lovely images and videos of this mod. Let the world see them!