File information
Created by
ExpoAlt
Virus scan
Some manually verified files
About this mod
Adds the MTs-255 Revolver Shotgun to the Commonwealth. Favoured by the Gunners, this Russian-made hunting shotgun features several variants to adapt to your preferred play style.
Requirements

Permissions and credits

Changelogs
Update 1.4!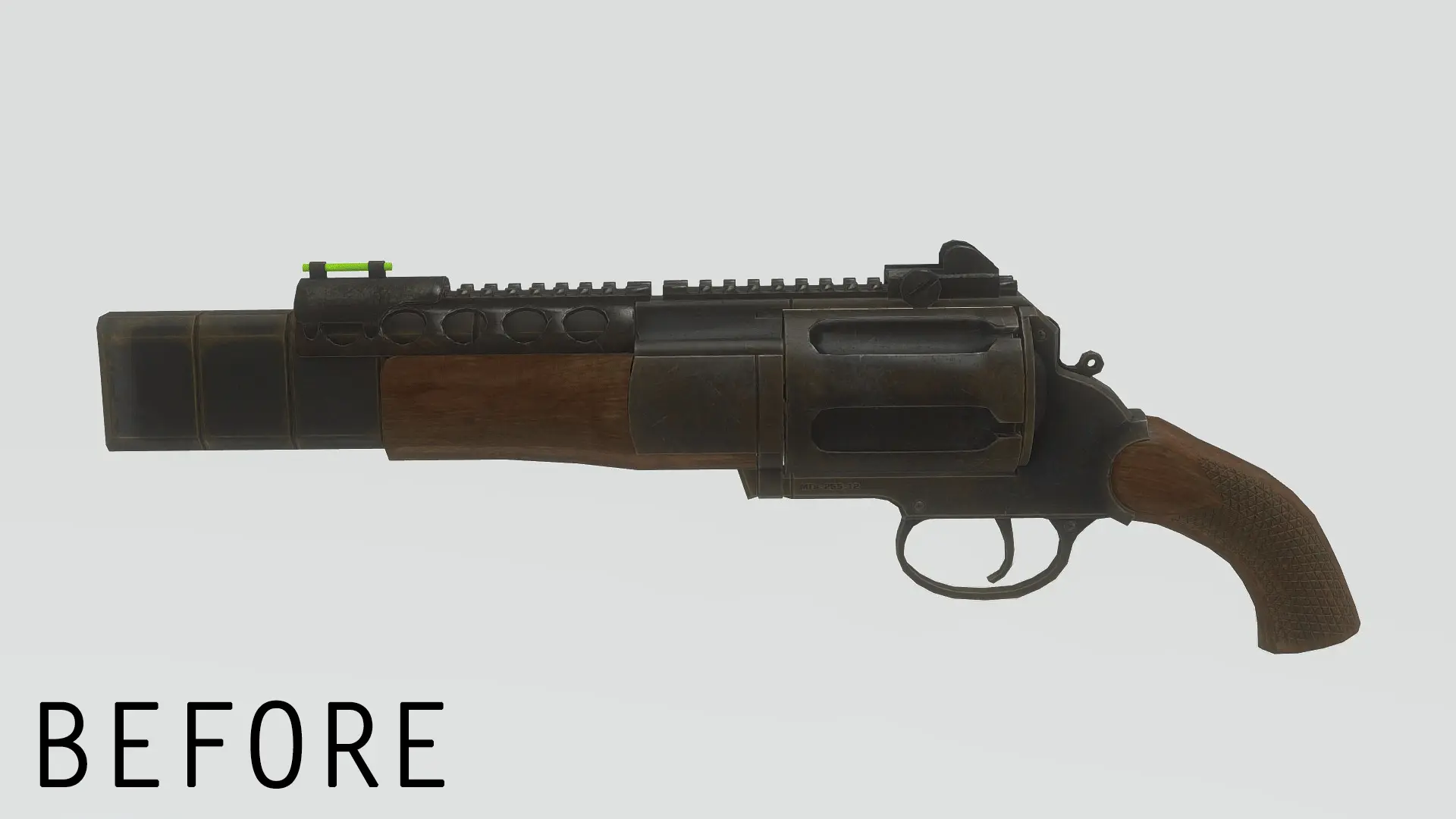 -Improved visuals! Refined meshes and materials.
-4 New unique enemies with exclusive legendary mods.
-Custom firing sounds for each type of ammo.
-New weapon attachments: 5 barrels, 2 stocks, 4 sights and 1 receiver.
-Additional tweaks to balancing and bug fixes.
How to Acquire:
The Weapon can be found throughout the Commonwealth and can be obtained from certain Weapon Vendors. It can be 'acquired' primarily from members of the Gunners faction but also has a chance of appearing on Brotherhood Soldiers, Legendary Raiders and Diamond City Guards. There are 4 exclusive legendary variants to be found on unique boss enemies, some of which have rare uncraftable modifications. You can spawn the weapon using the console command "help MTs-255 4 weap" without quotation marks and then typing "player.additem" followed by one of the two the IDs that appears above for either the standard or unique version.
Location Guide:
Features:
2K and 4K Texture options
Custom sounds for each ammo type
Optional support for 
Visible Weapons

4 Unique armors found on boss NPCs
Supports Rifleman and Gunslinger Perks
(Based on Grip or Stock modification)
Modifications:
4 Receivers
6 Grip/Stock
12 Barrels
12 Sights/Scopes
4 Ammo Conversions
8 Damage Modifiers
Additional Information:
This is my first endeavor into mod development so any feedback would be greatly appreciated, especially if you are familiar with the Creation Kit. I took some creative liberties while modelling the weapon, partially inspired by the version featured in Call of Duty: Ghosts. This mod is no not being developed further as I no longer have the time nor the resources to fix the remaining bugs.
Special Thanks to:
CrazyB2000 - Valuable input during development
ApexEarl - Helping with beta testing
MikeMoore - For his useful video tutorial series
a_blind_man - For his Leveled List Injection script
Friffy - For his Holstered Weapon Tutorial