About this mod
A collection of character replacers and presets made by me.
Requirements

Permissions and credits

Donations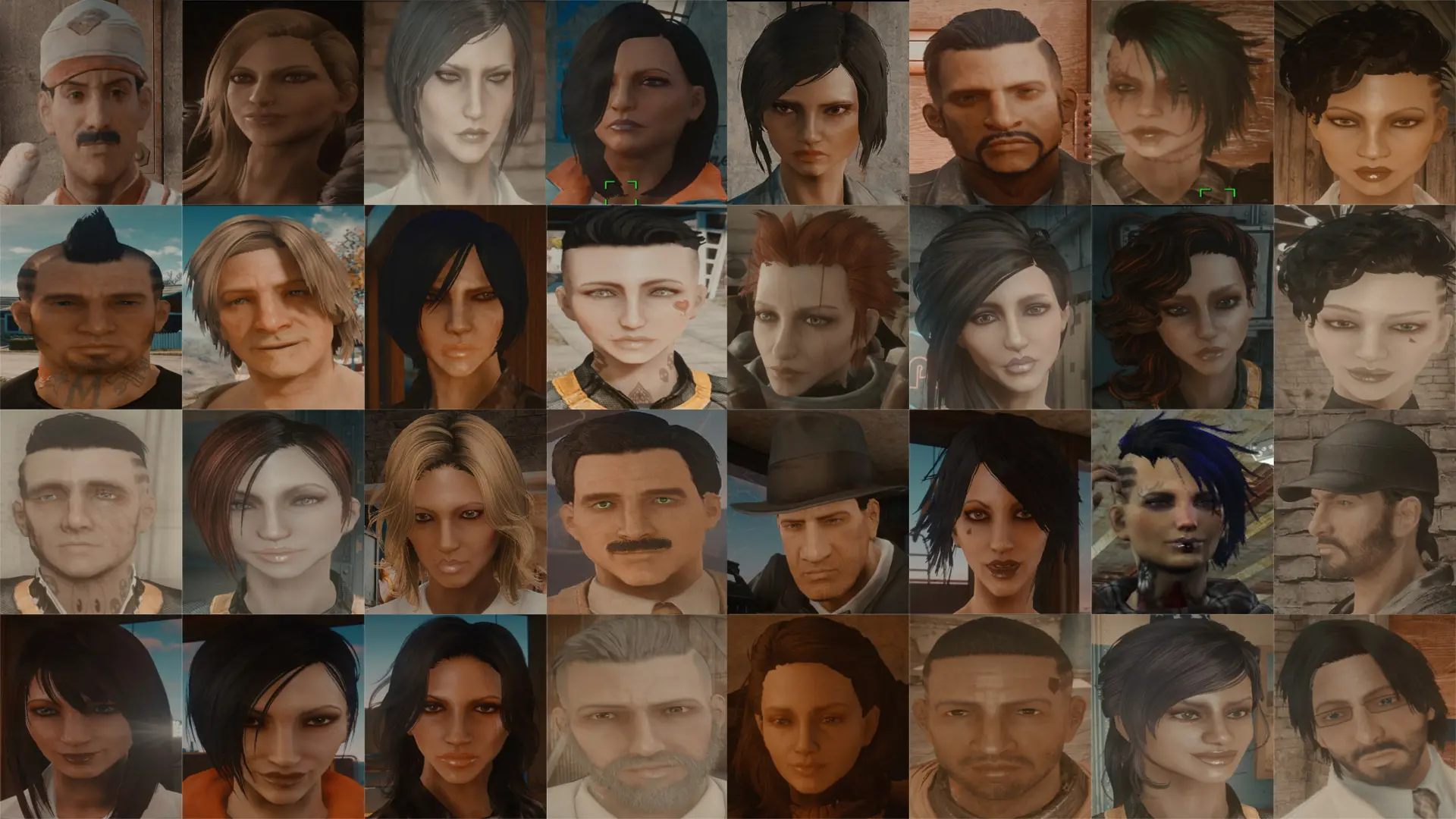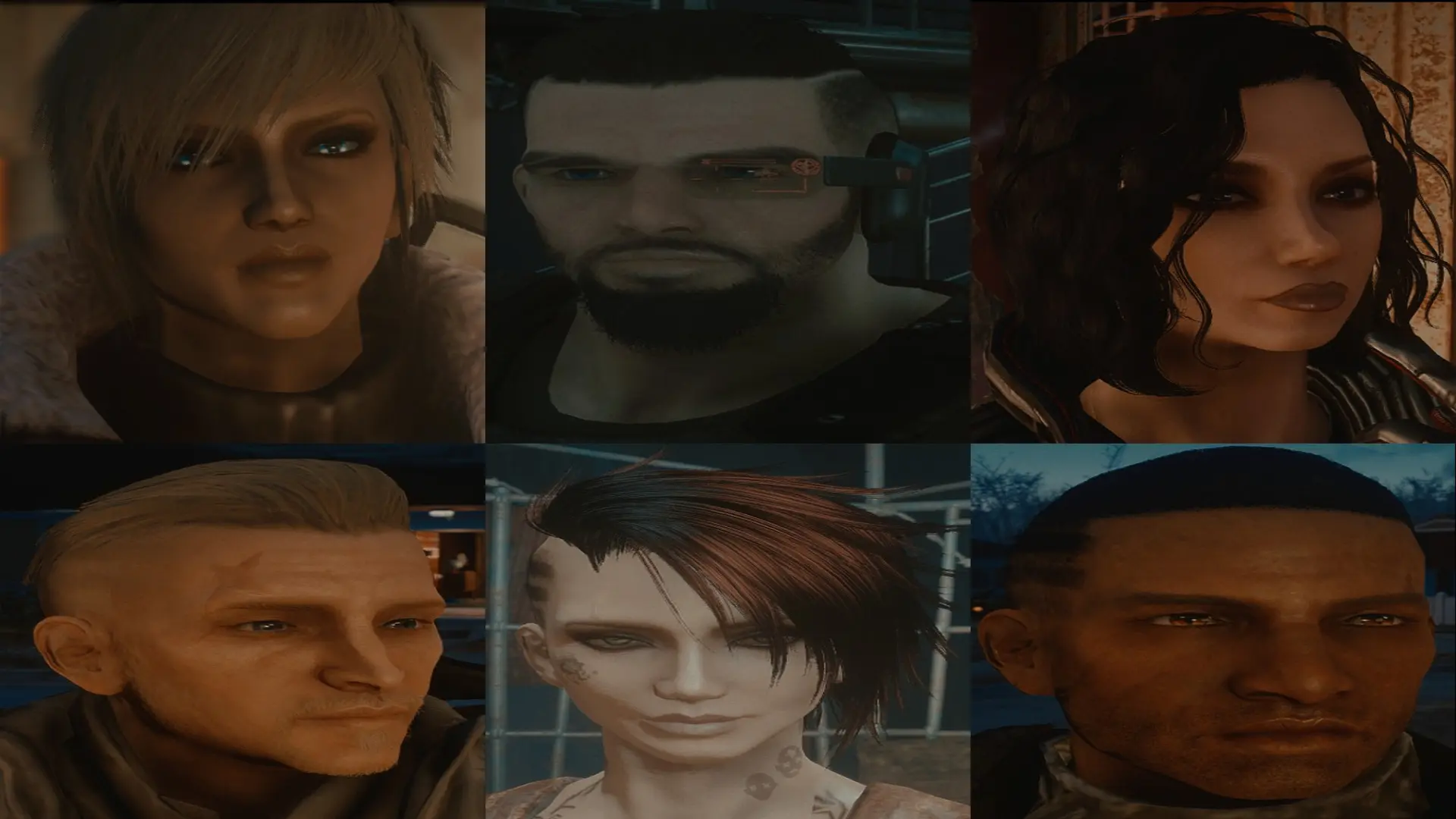 Overview
These are just a collection of replacers and presets I made for my own personal tastes. Some I feel are lore friendly, others friendly-ish. . Mostly I felt that there aren't enough attractive people in the Commonwealth. Just because nukes blew the world up, doesn't mean all the pretty people died. . or maybe they did. . 
I've provided options so pick what suits you. I plan on updating this mod to have DLC options in the future. I have consolidated the mod options in the main files to a fomod installer, however all previous versions can still be found under "Older Versions". Enjoy!  :)
These file were made using Looksmenu and Faceripper and require the following mods:
(FOR COMPANION VERSIONS) Unique Followers
Installation
Just pick which file you want and install with your preferred manager, or drop contents of archive into Fallout 4 game folder.
Uninstall
Simply Uninstall with manager or delete archive contents from game's folders.
Compatibility
(REPLACERS) Not compatible with mods that replace same npcs (Presets) Should have no issues              
     Credits
Thanks to the authors of the files linked above. Without your mods I wouldn't have been able to make these beautiful Presets/Replacers.
Thanks to 
Wenderer
 for the awesome 
FOMOD Creation Tool
 and assistance making the fomod!