File information
Created by
Crimsomrider
About this mod
Adds 40 glowing and non-glowing Illusive Man's eyes, with 20 colors to choose from, based on the vanilla eye colors.

The mod also comes as standalone or replacer.
Requirements

Permissions and credits

Mirrors

Changelogs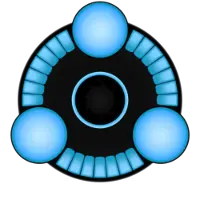 [STANDALONE] - Adds 2 variants of Illusive Man's Eyes, each variant with 20 vanilla colors to choose from.


[REPLACER] - Replaces all 20 vanilla eyes with the Illusive Man's eyes, in the original vanilla colors.

[OPTIONAL REPLACER] - Synth eyes replacer for Nick, Gen 1 and 2.

Eye Normal Map Fix Fallout 4 Edition
 by 
Mr Dave, fixes the eyes.
THANKS & CREDITS
Thanks to 
SexyKOT69
 from DeviantArt for the eye shape which I used as the base and tweaked.
Thanks to
Koncept
whose mod inspired me to create this one.
TOOLS USED
GIMP - For texture editing
FO4Edit/Creation Kit - For putting the mod into the game
BAE (Bethesda Archive Extractor) - For exporting materials/textures or meshes from the game