File information
Created by
Zira
About this mod
Includes HQ grammar. Compatible with background replacers. Edits vanilla load screen messages to offer full immersion and better cohesion with mods. No more irrelevant gameplay tips.
Requirements

Permissions and credits

Changelogs
Note: This mod does NOT edit load screen background images, font style, or interface format. Those are up to your own modlist.





Immersive Load Screen Message Overhaul
—————————————————————————————————————————————————————
Realistic Revisions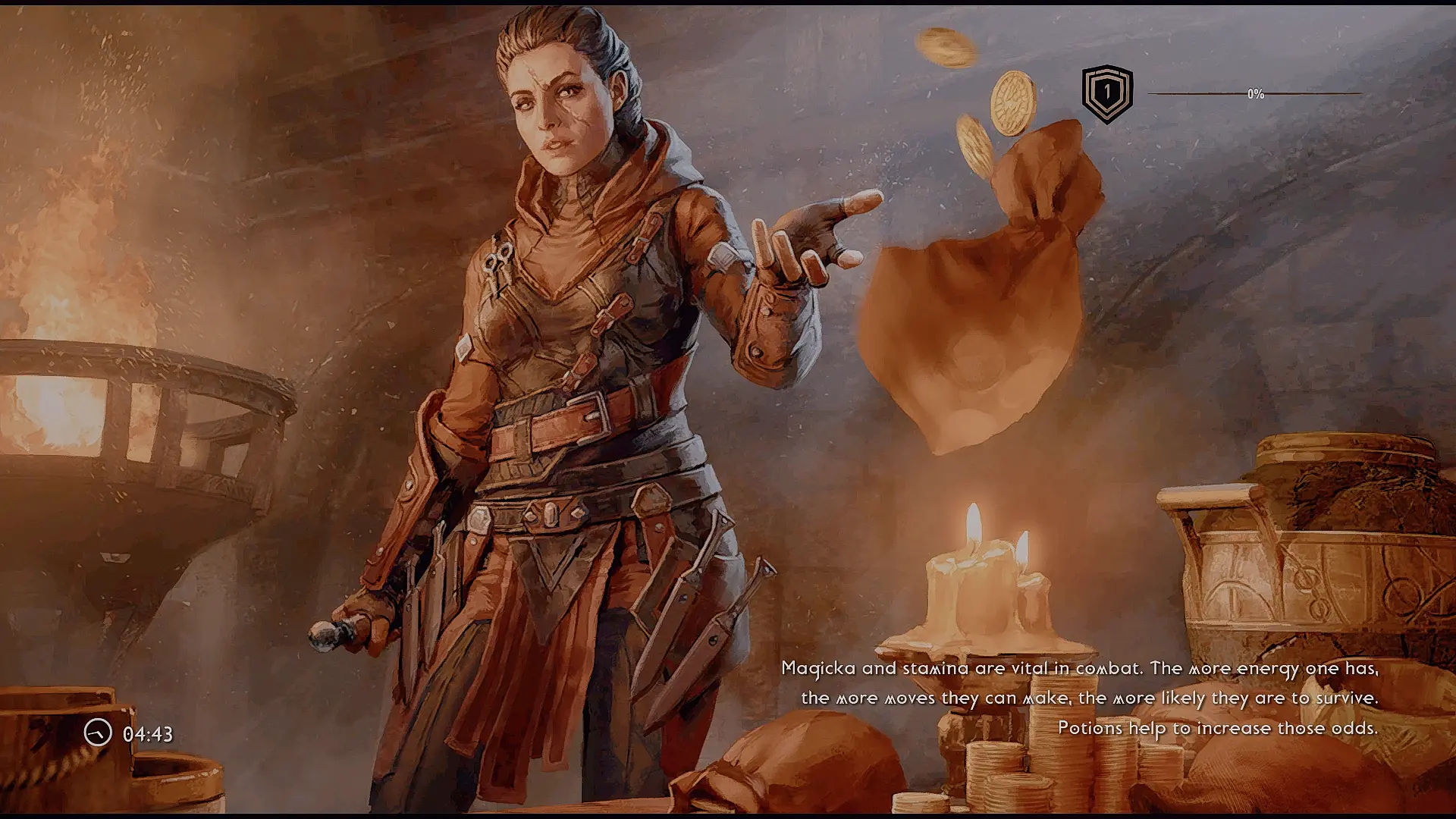 I was tired of Skyrim's vanilla load screens
failing to enhance my immersion
 by giving me instructions on buttons to press, stats to increase, and ways to earn EXP. It was also annoying to receive these tutorial-type tips when they didn't even apply to my game, because
mods
.
I searched, but found 
no mods that quite accomplished what I was looking for
. There are mods that add new load screens, and others that overwrite small (rarely large) portions of the messages, but none fulfilled my standard for grammar as a professional (I am admittedly hard to please) as well as my desire for immersion.
Mods titled "load screen replacers" are mostly talking about
images
. The vanilla
messages
 still get cycled in separate from their assigned background, unless an author takes the time to apply false conditions to all 354+ vanilla load screen record entries.
So I cracked open xEdit and got to work on those 354+ messages. I made any necessary corrections to grammar, and rewrote most (~70%) of the lines completely. Lore excerpts and quotes were left alone other than fixing typos, since they are already immersive. Any messages that had to be replaced were supplanted by excerpts of TES Lore from 
The Unofficial Elder Scrolls Pages
 and the other TES games, or freshly written by me based on these sources.
There are 
USSEP
 and 
Non-USSEP
 versions of this mod, since USSEP also applies fixes to these records, adds new relevant records, and even fixes a few grammatical issues. 
This mod 
ONLY
 makes changes to the 
WORDS
 displayed onscreen during load times—nothing else. It is
COMPATIBLE
with any typical load screen background image replacer mods, as well as mods that add new messages and/or images.


Samples of my edits can be found below, if you would like to keep scrolling and get an idea of what is being shared.


Recommended Mods of Similar Quality & Style:
Shared by others:
  

Shared by me:
[+1 Link available soon...]
Patches for Mods That Add New Messages:
 

 

This overhaul is designed to mesh well with most load orders containing gameplay-changing mods. The text is purely immersive, utilizing realism rather than direct gameplay instruction. I was also sure to use vague terminology in order to allow some freedom of interpretation; words like "may/might" and phrases such as "it is traditional," instead of making assertions. So, unless your mods completely reverse the lore (like vampires immune to fire or Argonians that can't swim), these messages should suit your modded Skyrim much better than vanilla.




Examples of The Changes:

- Revised 
the text in general to fit my own taste. Dull facts that are bluntly written and pointlessly obvious, such as, "Once you've helped someone, they will like you," make me cringe.
Before:
After:


- Revised 
references to specific skills or abilities so that they still give you the same general info, but in more immersive and mod-friendly terms.
Before:
After:

Before:
After:
- Revised
all tips on gameplay mechanics, controls and button presses, UI interactions, and other technical features to be more immersive.
Before:
After:

Before:
After:
- Replaced
messages that could not be saved (i.e., they didn't make a point that warranted a rewrite) with new text relevant to whatever vanilla image was tied to their record entries.
Before:
[Note: the image paired with this message's record is an elven war axe.]
After:
   - Corrected 
vanilla grammar and consistency. Most of it involved heavy abuse of the ellipsis, some questionable capitalization choices (or lack thereof), usage of errant terms, and an outdated lack of adherence to the serial comma. USSEP dealt with many but not all of these instances.
Before:
After:


Before:
After:
   
- 
Corrected
USSEP's grammar. It was mostly inconsistent or atypical capitalization (which I either perpetuated or reverted, respectively), and some errant additions or removals of words.
Before:
[Note: the pronoun choice is
correct
.]
USSEP:
[Note: the pronoun choice is
correct
.]
After:
[Note: making the pronoun neutral is more accurate and gets rid of the contradiction.]

Before:
USSEP:
After:
[In the
USSEP version
of the mod, the ITM record is copied over so it reverts USSEP's change.]
[In the
Non-USSEP version
of the mod, this record is not present (it is left unmodified with no overwrites).]
That's the gist of it.
Stay safe and have fun.