A True Arcadia's Cauldron - SSE
A True Arcadia's Cauldron - SSE
File information
Created by
FatalxSyn
About this mod
An enchanting overhaul of Arcadia's Cauldron, the Alchemy Shoppe in Whiterun.
Showcasing Unique Clutter and Decorations; and a Pet Rabbit.
Permissions and credits

Changelogs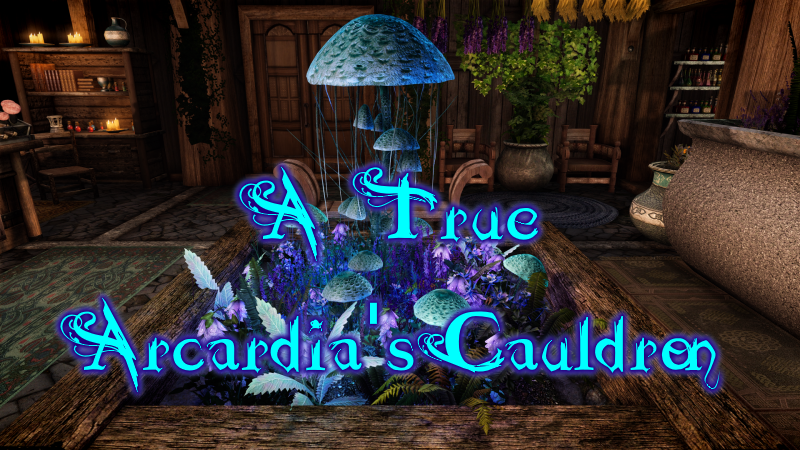 Hosted with Permission from FatalxSyn.


Find it for LE Here
.
A True Arcadia's Cauldron
has always been my Favorite Overhaul of this Shoppe!

Creative Decor:



This Interior Overhaul adds unique content from various modding resources giving Arcadia's Cauldron a mycelial makeover in a lore friendly fashion.
~~~
Static Alchemical Clutter gives the Shoppe an Apothecary Esthetic.
~~~
Arcadia is now the owner of a tamed Skyrim Rabbit that stays near her most of the time.

Compatibility:

Any Mod that makes changes to the Downstairs Entry Interior of Arcadia's Cauldron is
NOT COMPATIBLE
and will require a Patch.
This includes, but is not limited too:
EEK's Whiterun Interiors
JK's Arcadia's Cauldron
The Useless Shop & Interior Overhaul
Distinct Interiors & Fixes
Skyrim Radioactive SE
&
Certain Lighting Overhauls
I am unable to create Patches. I do not have experience with CK to do so. Please contact the other Mod Authors for assistance.



Recommended Mods
:

~ Shown In Screenshots ~
Haze Weathers 2

Silent Horizons ENB


Rudy HQ More Lights for ENB Series

XxAwesome_PotionsxX SSE

Pretty Animated Potions - VR Edition


Mari's Flora

Rally's Blackreach Mushrooms


Particle Lights for ENB SE - Ingredients