About this mod
Depending on what version of the mod you choose, you will replace and add ancient-nord-weapons, or you will just add weapons to the existing ancient-nord-weapons!
Permissions and credits

Translations

Changelogs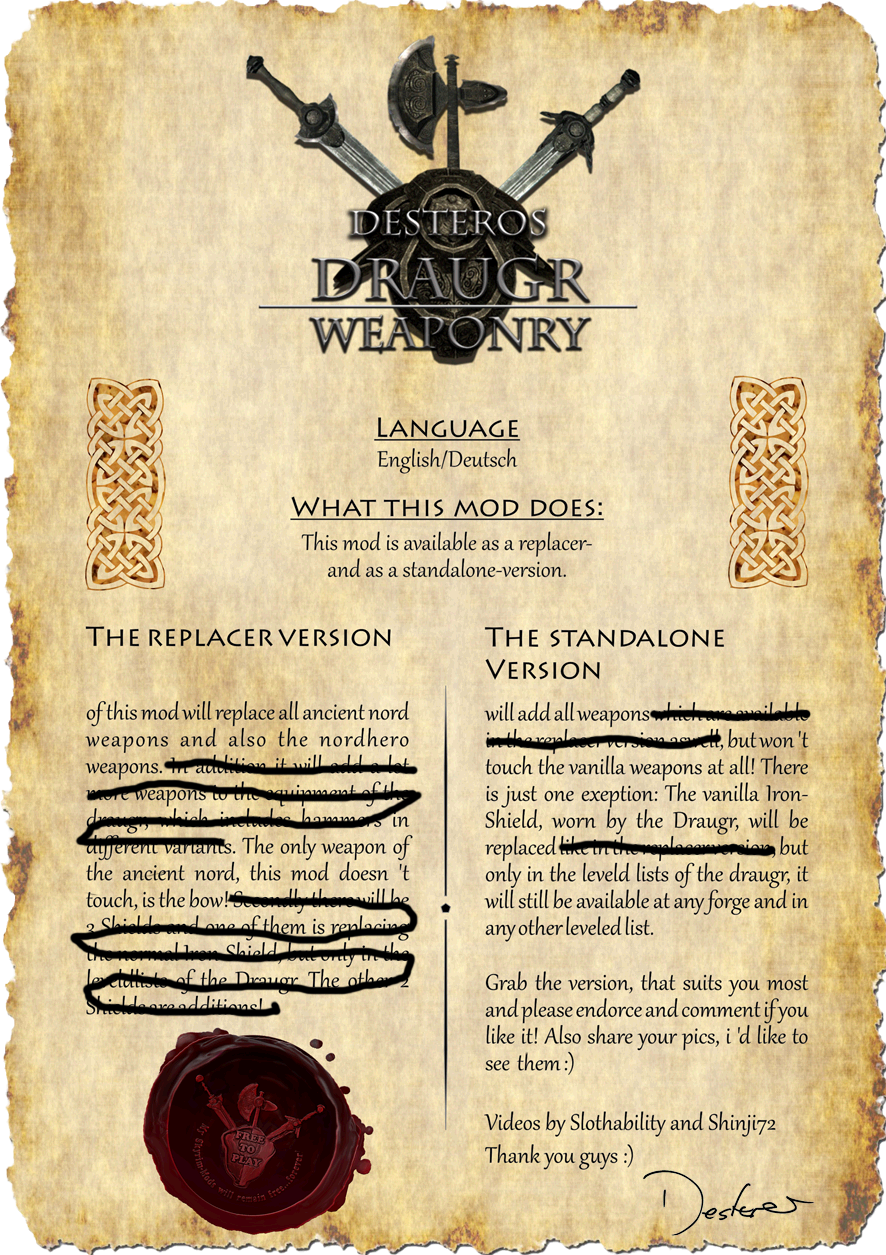 Deutsche Beschreibung
Changelog 

Videos
Recommended

Thanks and Credits!
BIG THANX TO VALADORN 
for his inspiration and his mod to learn from!


TO MAYORMODDER
 for giving permission to use his
"Ancient Draugr Shield" in my mod!
TO TAMIRA 
for helping me with
nifscope MANY TIMES!


And finally, but not least of course, 
my favorite youtubers 
SHINJi72
, LUNAR GAMING,  
AVERAGEBATERS 
and 
SLOTHABILITY
for showcasing this mod!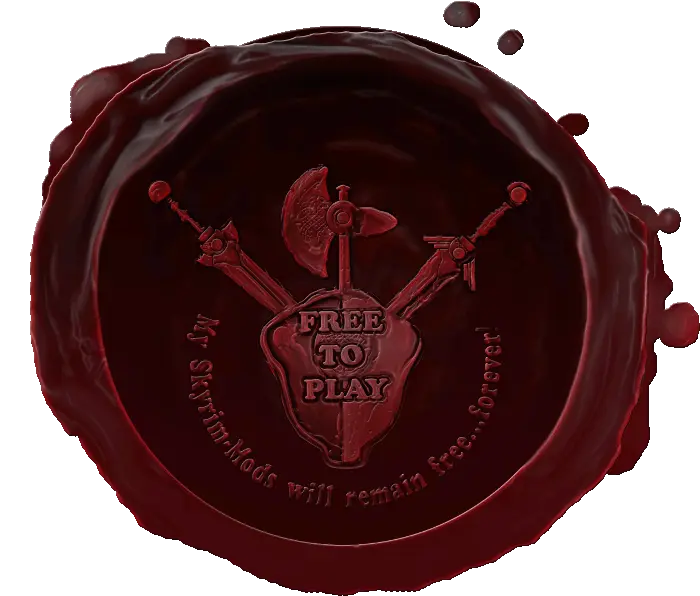 If you like this Seal you can download it here