File information
Created by
Retrospect - ApolloDown
About this mod
SE version of FIO with improved visuals as well as scripts and plugin cleanup
Requirements

Permissions and credits

Changelogs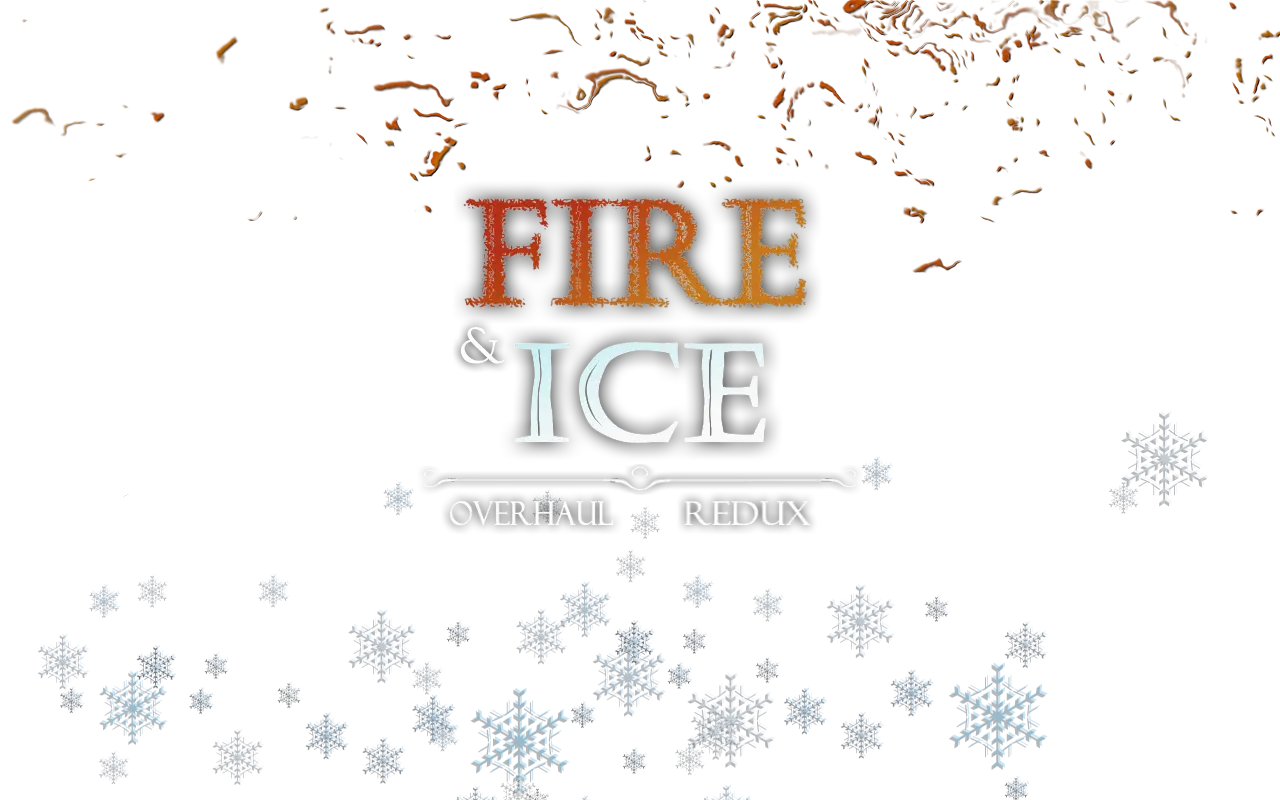 Description:
As quoted from the original author for the LE version of this mod:

"LIGHT CRAP ON FIRE"
"...and BUILD YOURSELF A MOFUGGIN IGLOO"
-ApolloDown


Features:
Flames from spells and explosions can light objects on fire and spread
Spawned fires will hurt the player but not NPCs (unless hostile)
Frost spells (except frostbite) will leave behind stackable ice blocks
Spawned ice have collision and can be used to block paths or create structures
Integration of Arctic's 3D mesh for frostbite spell
Spells of the opposing element can be use to remove spawned effects (fire spells "melts" ice and frost spells "extinguishes" flames)
MCM menu with toggles to disable the spawning of fire and/or ice effects
Install/Uninstall:
Install with your preferred mod manager or extract mod contents to your data folder.
Uninstall with your mod manager or remove mod contents from your data folder.
Compatibility:Note:
The scripts from this mod can still become fairly intensive depending on how much effects you spawn in game, so I'd recommend only using the current iteration of this mod for testing purposes or on saves you do not feel attachment to. Future plans include full remake of the mod from the ground up in order to provide complete proper support on any related bugs and issues.