Inferno - Fire Effects Redux
Inferno - Fire Effects Redux
File information
Created by
Retrospect
About this mod
Spiritual successor to the original Ultimate HD Fire Effects mod with improved meshes and textures!
Requirements

Permissions and credits

Changelogs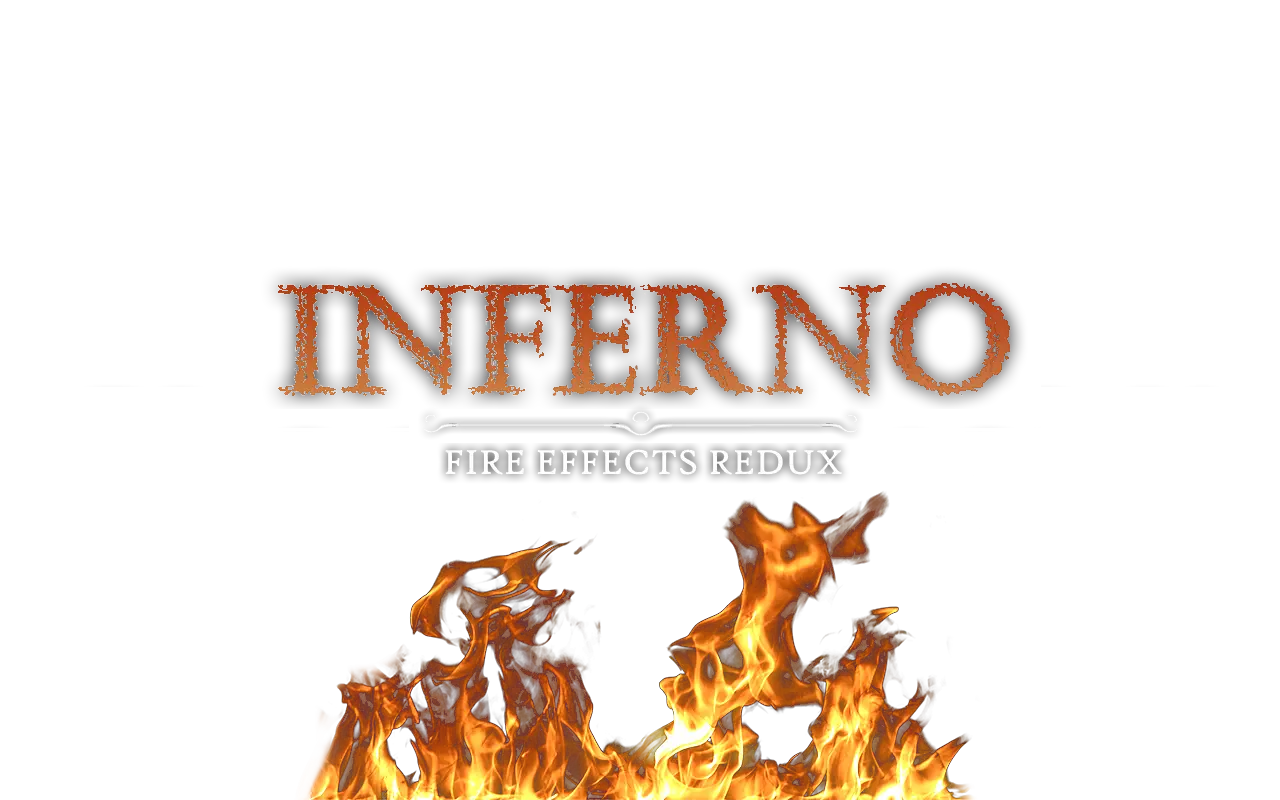 Description:
Tired of the puny vanilla flames and want the amazing fire effects from the original
Ultimate HD Fire Effects
mod back in your SE game version? Disappointed that the only version available was improperly ported and doesn't actually work for the most part? Tried your hand at self-porting the mod as instructed by the various guides out there but still felt it was lacking? Well, have no fear, the visuals demonstrated in the LE version are finally here in all their glory in this complete and proper remake of the mod!
Features:
Changes all fire effects in the game (e.g., spells, fireplaces, campfires, braziers, torches, candles, creatures' fire attacks, etc.)
Complete rework of meshes to properly apply visual effects
High-resolution textures for effects and gradients
New flame glow, color, size, and tile options
Built-in support for other popular mods
Install/Uninstall:
Install with your preferred mod manager or extract mod contents to your data folder.
Uninstall with your mod manager or remove mod contents from your data folder.
Compatibility:
*Make sure to let files from this mod overwrite the above mods if you want this mod's visuals in their full capacity.
Note:
Usage of an ENB preset is highly recommended alongside this mod for intended visual fidelity.