Arctic - Frost Effects Redux
Arctic - Frost Effects Redux
File information
Created by
Retrospect
About this mod
Improved and realistic textures applied to frost spells and effects along with new 3D meshes!
Requirements

Permissions and credits

Changelogs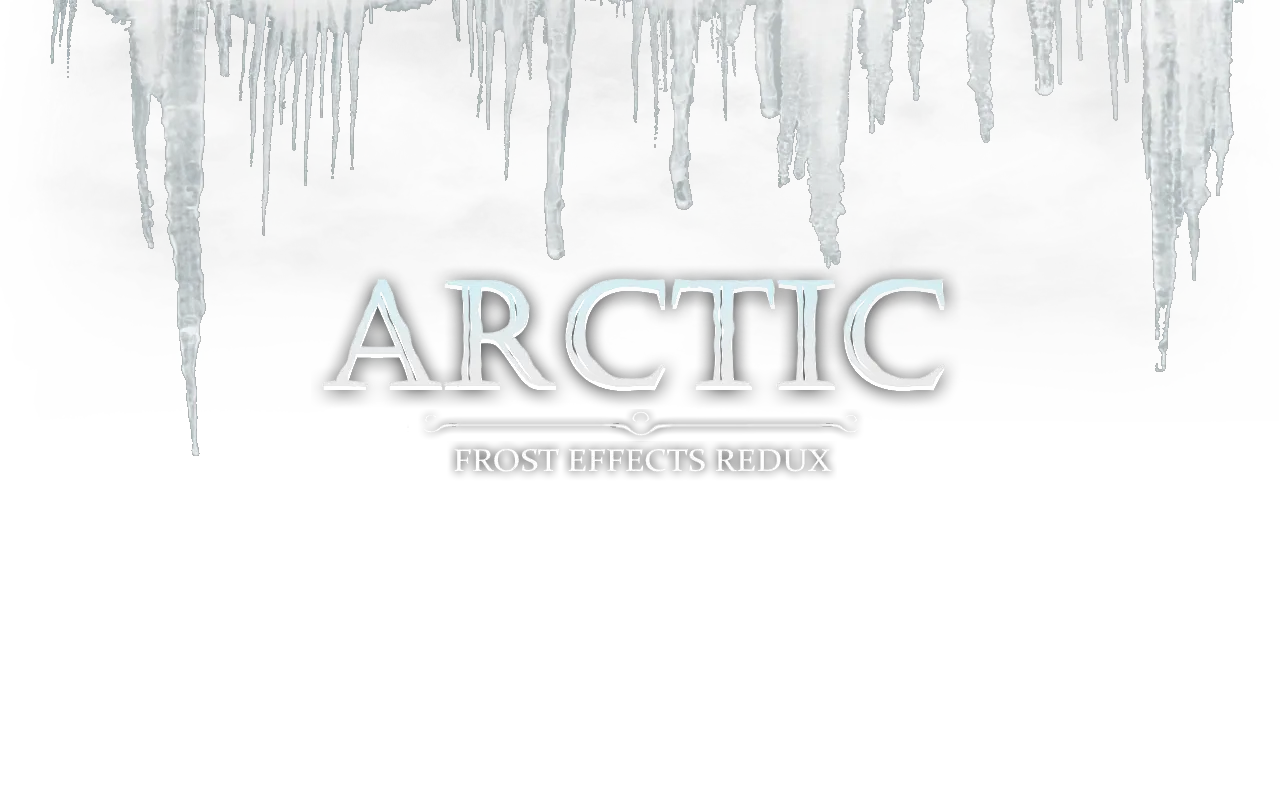 Description:
Disgusted by the odd-looking glowing blue spikes Bethesda passed off as ice? Not too fond of the flat particle meshes popping out from some of your frost spells? Want frost spells and effects to have improved visual fidelity to better match the rest of your game? Well, look no further, this mod addresses all those issues and more! Say goodbye to icky opaque ice spikes and boring blue swirls and feast your eyes on realistic translucent icicles with improved frost effects!
Features:
Changes various frost effects in the game (e.g., spells, environmental effects, "ice" type creatures, creatures' frost attacks, etc.)
Complete rework of meshes to apply visual effects similar to Transparent and Refracting Icicles and Frost Atronach
High-resolution textures for effects and gradients
New 3D meshes w/ collision for Frostbite and Ice Storm
Built-in support for other popular mods
Install/Uninstall:
Install with your preferred mod manager or extract mod contents to your data folder.
Uninstall with your mod manager or remove mod contents from your data folder.
Compatibility:
*Make sure to let files from this mod overwrite all other mods except DSI if you want this mod's visuals in their full capacity.
Note:
Usage of an ENB preset is highly recommended alongside this mod for intended visual fidelity.