Ashara Quin'vail - A Dunmer Preset for Racemenu
Ashara Quin'vail - A Dunmer Preset for Racemenu
File information
Created by
polingc
About this mod
This is a Dunmer character preset for racemenu. The file is a .jslot that will adjust your character creation sliders to match what I made. If you want to look exactly like the screenshots read the description for full mod list.
Requirements

Permissions and credits

Changelogs
Ashara has been updated and revised for High Poly Head. See here for latest update and more characters:
Polingc's High Poly Racemenu Presets - Volume 1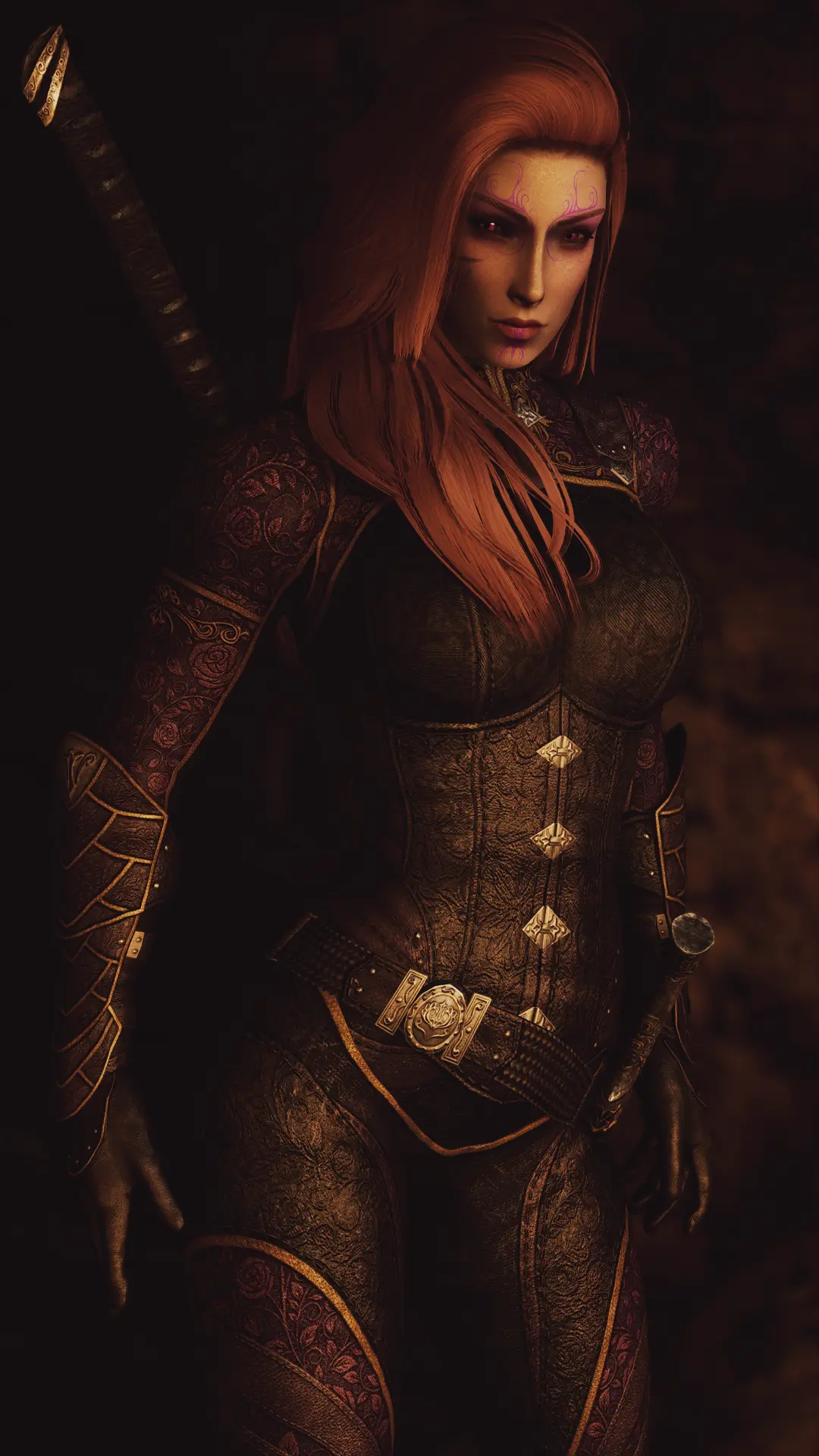 ---------------------------------------------------------------------------------------------------------------------------------------------------------------------------------
This is a .jslot, meaning it will adjust the character creation sliders in Racemenu to recreate Ashara's appearance. Depending on what mods you have installed your Ashara may look different from mine. 
Ashara Update to Version 1.5.1:

1) I found out that RaceMenu handles importing overlays onto your character differently from other mod assets. In most cases (such as with KS Hairdos) if the mod doesn't exist in your load order, RaceMenu won't try to force something on you: you'll just keep vanilla hair, for example. Overlays work differently, for whatever reason, and if you're missing the overlay texture (such as Ashara's old warpaint from v.1.0 or her tattoo from v.1.5) you'll get a fluorescent purple/blue body.
There isn't anyway to "fix" this. You just have to make sure you've installed the body overlay textures correctly, or set those overlays in the RaceMenu screen to "default". 
To make things easier for you the new update has two .jslot files to choose from: one with all overlays activated (MAKE SURE YOU HAVE THE OVERLAY TEXTURES INSTALLED) and one with all overlays turned off (body tattoo, face tattoo and lipstick). If you're getting purple/blue head/body try the No Overlay .jslot, or just use that one if you don't want the overlays at all.
Thank you to Jakai222 for letting me know about the body overlay/texture issue. 
2) If you want Ashara v.1.5.1 with her body tattoo YOU NEED BOTH OF THESE MODS OR ELSE YOU WILL GET A FLUORESCENT PURPLE BODY:
ropya-
UNP and CBBE RaceMenu SE Collection of Tattoos Warpaints and Overlays

Desufire-
The Coenaculi-RaceMenu Plugin for Tattoos
Read the description in ropya's mod for how to install Desufire's tattoo plugin.
3) While farting around for several hours trying to figure out the overlay texture issue I also noticed that Ashara's facial scars have never been showing up correctly. I changed her head shape data and now all scar patterns should show correctly.
Don't worry, she's still a babe.
Ashara Update to Version 1.5:
First off I'd like to thank everyone who has checked out my mod. Since being posted in less than a week Ashara has had over a 100 downloads and 2,000 page views. I don't know what I was expecting, but for my first upload to the Nexus and a single character preset I'm quite happy with the results.
So, why update Ashara? 
Literally days after I uploaded her file two other mods were released that I felt perfectly complemented Ashara: TwinHavok's lipstick overlay, and Mekasaa's face tattoos. Since I was toying with the idea of giving Ashara a slightly revised look this prompted me to go in search of better freckles for her complexion, and I found a mod from over a year ago that was perfect: RX310's freckles and rough skin retexture. Then I was playing around with ropya's tattoo and warpaint overlay mod for Racemenu for another character and found a full body tattoo that I felt fit Ashara more so than her old body paint.
There were a few facial details I adjusted to smooth out her jawline and minimize clipping issues with her hair mesh.
Also, lipstick.
I fell in love with the original Ashara! Don't make her go!
Don't worry, Ashara 1.0 will still be available to download. 
The new mods you'll need to copy my Ashara 1.5 screenshots are:
RX310-
Freckles and Rough Skin Complexion Retex
Mekasaa-
Dragon Age Dalish Vallaslin Face Tattoo's For RaceMenu SE
TwinHavok-
Havok's RaceMenu Makeup Overlays (Lipstick)
ropya-
UNP and CBBE RaceMenu SE Collection of Tattoos Warpaints and Overlays

Desufire-
The Coenaculi-RaceMenu Plugin for Tattoos



Original (Version 1.0) Description:
This was my first character I made after installing racemenu. I just wanted to upload and share it with others and show off a bit what can be done with racemenu and other character enhancing mods.
The file is a .jslot, meaning it will adjust the character creation sliders in Racemenu to recreate Ashara's appearance. Depending on what mods you have installed your Ashara may look different from mine. 
My Character Creation Mod List:
-
Racemenu
-
KS Hairdos SSE

-
The Eyes of Beauty

-
Maevan2EyeBrows

-
Northborn Scars

-
Weathered Nordic Bodypaints - Special Edition -
 
-
Tempered Skins for Females
 
Exact head parts are listed in the racemenu screen shot. 
For some reason Ashara's complexion isn't adjusted as it should be. Racemenu sets her complexion to Setting 1 (clear) when it should be Setting 2 (light freckles). Use as you wish.
You will need SKSE to copy over all other mod assets.

Download SKSE here
Mods used for the screenshots (where appropriate):
-
Vixxen ENB

-
Look what you see
-
TMB Vanialla Armors and Clothes SSE
 (affects body mesh)
I've included photos of Ashara with no ENB, reshade, lighting or weather mods activated to show how she looks "naturally". I don't play Skyrim with ENBs turned on so this is more or less what to expect during regular game play.
Installation:

Manual Installation:
Drop the .jslot file into the following directory:
data>skse>plugins>chargen>presets
Mod Manager Installation:
Click the button and let it run.

My Other Character Preset: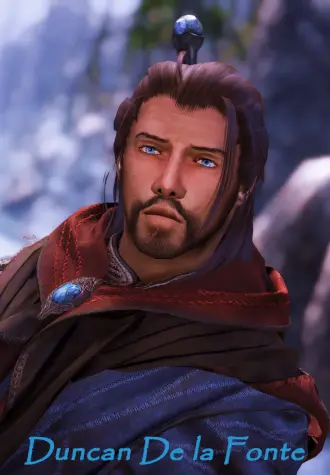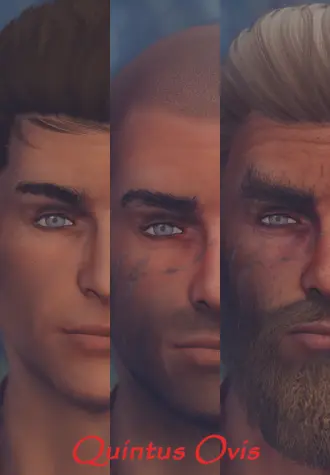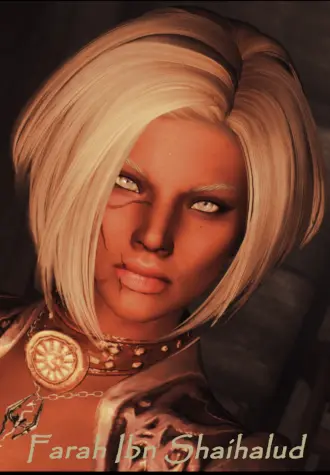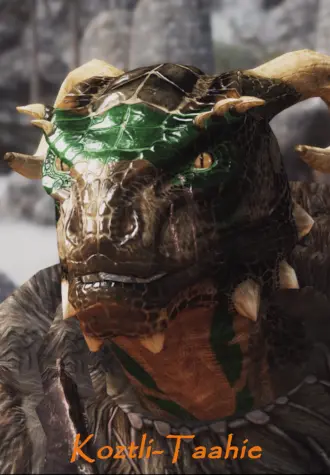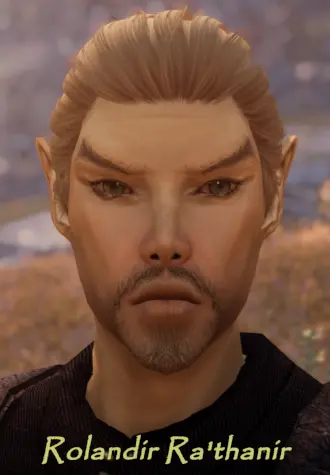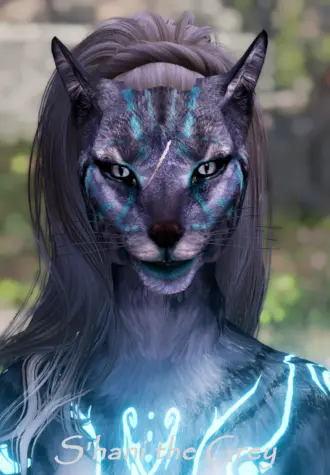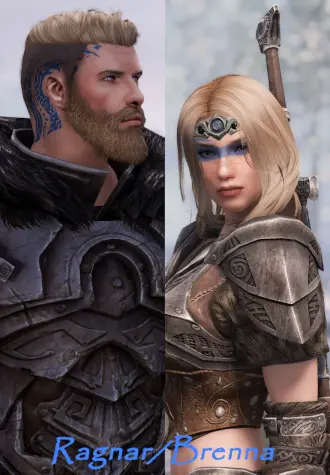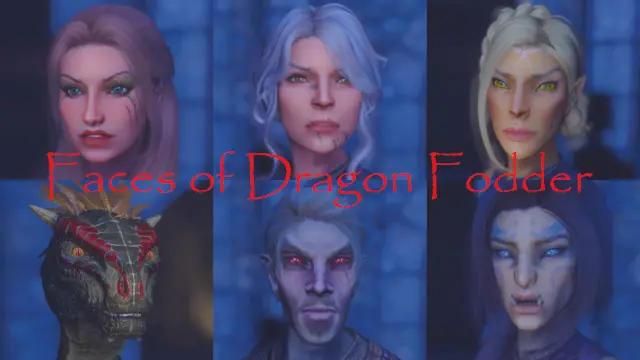 Backstory:
For those of you who care, here's Ashara's backstory that I envisioned when designing her. I recommend using
Alternate Start -LAL-
to get the most out of roleplaying her.
Ashara Quin'vail recently arrived in Windhelm, a refugee from Morrowind. Her family had perished, or scattered, along the way. She learned how to use a sword and bow, move in the shadows, and pick a drunkards pockets when he was too busy trying to woo her. She was given a spot in the backroom of the New Gnisis tavern to sleep but wanted more than to be a tavern wench. There was little honest work to be done and so she turned to her old tricks. While out scouring the streets for an easy mark she overheard someone talking about a boy looking for an assassin. Ashara was hesitant; she had never killed for money before. But what harm would it do to investigate the rumor? Just one job, she thought, and then she could find more honest work.
This is my first upload to the Nexus and I came away learning how to use ENBs, take screenshots, and an appreciation for the hard work that the community undergoes to make mods available to people like me. Thank you to everyone who has ever shared their creation, and especially to the mod authors who made Ashara Quin'vail possible.
FAQ:
Q. Is there an ECE versison?
A. I may, as time and energy permit, create ECE look-a-likes of my racemenu presets. If a particular preset interests you and no ECE version currently exists leave a request in the comments so I know.
Q. Why do the ECE and Racemenu presets look different?
A. The mods use different, head morphs, sliders, body parts, etc. Currently neither ECE or Racemenu support a "Face Export" feature: the ability to turn your character's head into a complete pre-packaged object that you can then stick on any other body. Because of this, I have to do my best to imitate in ECE what I created in Racemenu so it's impossible to create a true replica.
Q. Why use Racemenu over ECE?
A. Because I prefer it. In my opinion ECE "human-izes" the non-human races to the point that the non-human races loose the features that set them apart in the first place. Also, ECE screws around with race data leading to incompatibilities with numerous other mods that change or affect race abilities/stats.
Q. What happens if I don't have all your recommended mods installed?
A. Then nothing should load into those slots. Example: if you don't have KS Hairdos your character will have the same vanilla hair prior to loading the preset.
Q. The face complexion doesn't load with the preset. Why?
A. I don't know. It's a racemenu thing. The complexion isn't changed no matter what preset you load. You'll have to adjust it yourself.
Q. I don't see any presets even though they are in the correct file path.
A. Try saving a preset yourself (e.g. on the preset tab press F5 and save whatever face you currently are using). This will then create the correct folder path using racemenu itself. Then try re-downloading my preset and see if it shows up.
My Other Mods:

Lots. See my account profile.
Credits:

expired6978-
Racemenu
kalilies-
KS Hairdos SSE

docteur87-
The Eyes of Beauty

maevan2-
Maevan2EyeBrows

Northborn-
Northborn Scars

DomainWolf-
Weathered Nordic Bodypaints - Special Edition -
 
traa108-
Tempered Skins for Females
 
vixxen1-
Vixxen ENB

Tissendel-
Look what you see
Qwinn-
TMB Vanialla Armors and Clothes SSE
 
Bethesda Game Studios-Skyrim SE
Additional Credits for Version 1.5:

RX310-
Freckles and Rough Skin Complexion Retex
Mekasaa-
Dragon Age Dalish Vallaslin Face Tattoo's For RaceMenu SE
TwinHavok-
Havok's RaceMenu Makeup Overlays (Lipstick)

Desufire-
The Coenaculi-RaceMenu Plugin for Tattoos

ropya-
UNP and CBBE RaceMenu SE Collection of Tattoos Warpaints and Overlays