File information
Created by
Preset and Sculpt by lerabones - Follower by mfeile1974
About this mod
Hela aka Goddess of Death is a MCU Inspired Follower. Spells/Follower directly inspired by the Marvel movie, Thor Ragnarok.
Requirements

Permissions and credits

Changelogs

Donations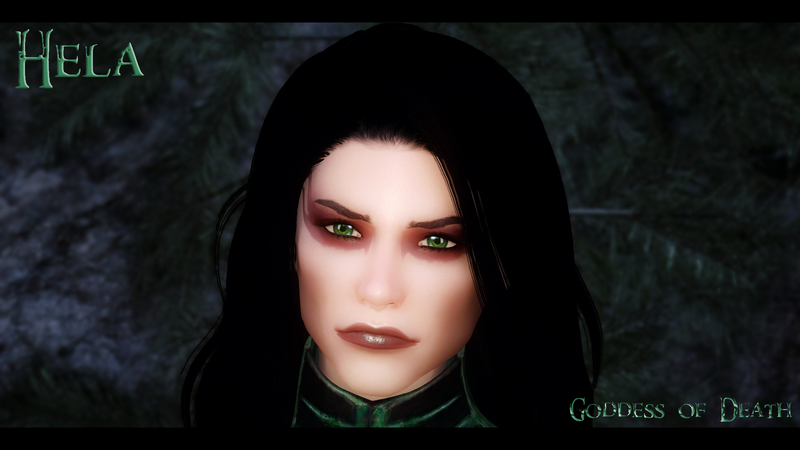 Based on the
Hela Preset
 made by
lerabones

Preset Used With Permission
Hela is a MCU (Thor Ragnarok) inspired Follower.
SSE Version



Name:  Hela 'Goddess of Death'
Race:  Custom Nord/Breton
Class/Style:  Custom
Voice:  Female Even Toned
Marriage:  Yes
Height:  .92
Weight:  30
Body:  HDT UUNP & CBBE
*Added CBBE Version but not happy with nail placement on hands*
Skin:  Demoniac 2K
Hair:  KS Hairdos w/ Optional HDT Hair
Weapon:  Nightsword (Physical & Spectral)
Armor:  Hela Outfit (She Will Automatically Equip Helmet & Cape during battle)
Location:  Winterhold, Frozen Hearth
Levels With Player
Spells:  Spectral Nightsword, Flames of Valhalla, Conjure Feralis, Eternal Flame
(Spells have custom colors and effects)
Perks:  Lightfoot, Almost Complete Light Armor and All Magic
(She is the Goddess of Death afterall)
Tested with AFT & EFT
ENB:  Custom Rudy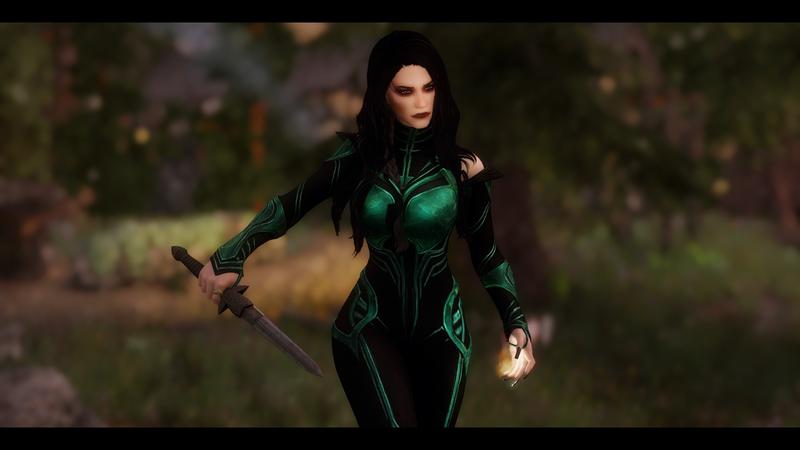 For Those Unaware of Hela, here is a video that I watched frequently during creation


Dawnguard
Dragonborn
HDT Physics (And All Of It's Requirements)


Facelight Plus

Are You There

XPMSE

Relationship Dialogue Overhaul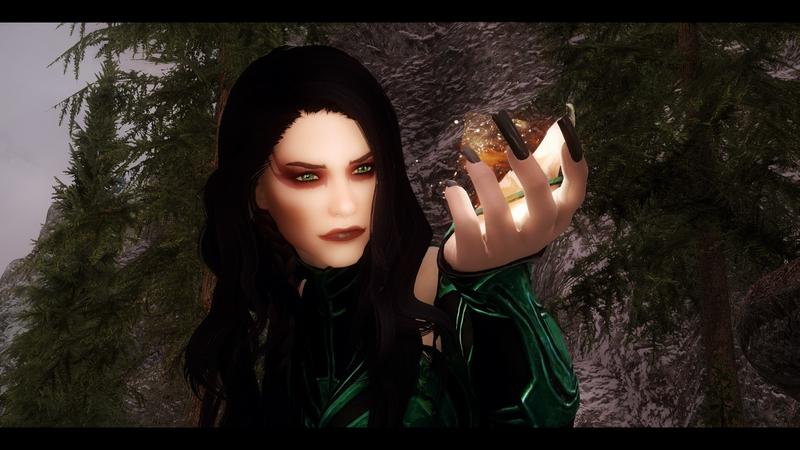 Normal HDT Issues
Slight Discoloration Between Head and Body with Certain ENBs
Weird Nail Placement on the CBBE Version


Manual or your favorite mod manager


Manual or your favorite mod manager.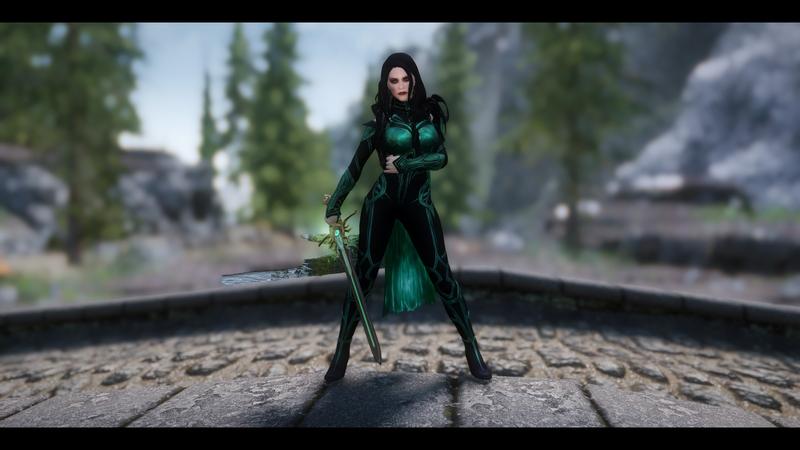 lerabones

sfeile

Dragonstar99

Skyrim Mods & Modders



Q:  Why do a Q & A?
A:  I have no freaking clue
Q:  Why do you make so many followers?
A:  I'm a follower hoarder/addict; since there is no Followers Anon I only have Nexus.
Q:  Will you release the Racemenu preset?
A:  Original Preset/Sculpt is located
here

Q:  Why no CBBE?
A:  I wasn't happy with the nail placement on the CBBE body.
A:  Depending on popularity/requests, I will try again to rectify the situation.
A:  Update:  Added CBBE but not happy with nail placement.
So please no complaints on this issue.
Q:  Only HDT options?
A:  Yes, in order to accomplish what I wanted, HDT was necessary.
Q:  Where is the HDT hair & cape?
A:  HDT Wig is located in Hela's inventory so user could make personal decision on whether to use.
A:  HDT Cape only equips when battle starts in an attempt to cut down on HDT issues.
Q:  Where is Hela's iconic helmet?
A:  Equips only during battle.
Q:  Will you change *insert request here*?
A:  I have no intentions on doing individual requests.
Q:  Do you take requests, suggestions, complaints?
A:  I'm open to all requests, suggestions, and feedback as long as they are polite.
Q:  Why isn't this Q & A funny?
A:  Because I'm a boring person *shrugs shoulders*


Hela Racemenu Preset

Expressive Facial Animation

Racemenu

Bodyslide

Demoniac Skin

Melodic's Hela Outfit

KS Hairdo's

KS Hairdo's with HDT by Dint999

HN66 Mage Nails

Skycutter

Spell-FX Recolor Guide

Feralis - Dire Wolf Mount

Game of Thrones - Direwolf Followers

Mikan Eyes

Brows

Van Gogh's Eyes

HD Eye Normals

YevMods Makeup Pack

2K Lip Tints

Smile in HD

Raven's Warpaints

HDT Capes

Cloaks of Skyrim

DividedByThe9s
 (
Tavira
 Script)
Skyrimonion
 (Script Assistance)
Reddit Community
Countless Wiki Guides
Bethesda
Nif Skope
Nif Merge
*If I forgot anyone please kindly remind me*
**Assets were not used from all above mentions but sometimes ideas/fixes were**


Do Not Upload to any other site without permission.
This follower is the combination of the work of others.  Please obtain their permissions in addition to mine.
Please No Converting For Consoles.