File information
Created by
ASO Team
About this mod
Complete texture overhaul with alternate flavours (Pixar, Oil, Paint) Formerly Toon Skyrim Redux.
Requirements

Permissions and credits

Changelogs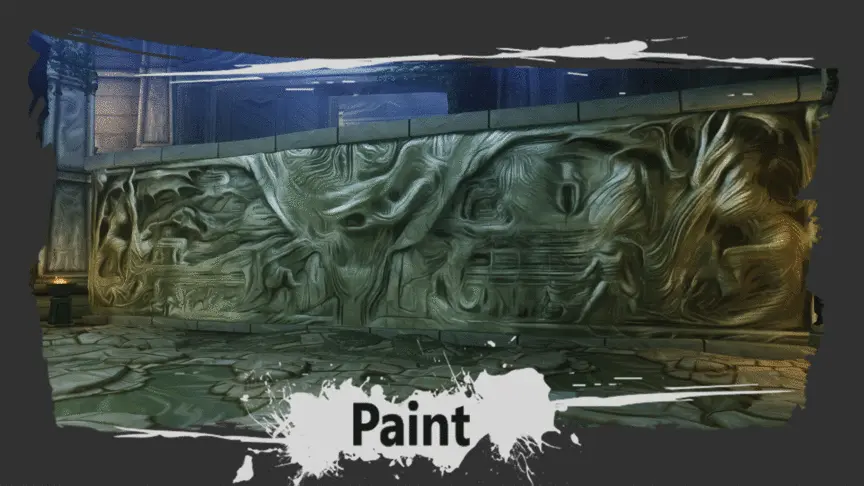 Pixar is a WIP and will be updated over time with more detailed textures.
Oil is still in pre release and currently contains many visible seams, they will be fixed in later releases.
Paint is still in pre release and currently contains many visible seams, they will be fixed in later releases.  DLC textures are incomplete, current version is using Pixar textures for DLC.  Experimental grass plugin from the Paint screenshots is available in the optional files section.
PERMISSION NOTICE
This mod aims to change the look of Skyrim overall with a variety of texture replacers of varying flavours.
This mod doesn't retexture/remodel any items added by other mods.  I would like to add patches to cover other weapon and armor mods but I need to acquire permission from those mod authors before I can do such a thing.
Here are mods that I have received permission to patch from their respective authors and have a patch for on the files page:
Bandolier
 by Dragten for Basic and Pixar  (Tested and working for Special Edition Bandolier Classic version 1.2.1)
Many items in this mod use the vanilla textures.  I've detailed all the textures added by the mod, but some items won't have details until I get to the vanilla textures that are used in the main mod.
Cloaks of Skyrim
by Nikinoodles and Nazenn for Basic and Pixar (Tested and working for Special Edition CoS version 1.2.1)
Bloodstone Chalice Reborn
by Gamwich and Nazenn for Basic and Pixar.  (Not tested by me as I don't have  a vampire character.)
Use NMM or Mod Organizer(Preferred method)
or
Manually place all files in your Skyrim/data/ folder
NMM and MO are the better option if you plan to uninstall it.  It adds a lot of files and manual uninstallation can be tricky if you have any other mods that add loose textures.
It's important to remove the previous version before updating to a new version or different flavour.
This mod alone doesn't look great without ENB and has been designed with Tetrachromatic ENB in mind.   This is the ENB preset we have used in all of our screenshots and videos, without it there is a noticeable difference in the look.
Get it here:
Tetrachromatic ENB
 by Sloth
Also be sure to check out our 
ASO ENB
page for a fix for shiny surfaces.  Also in the future we will be uploading our own ENB presets (Based on Tetrachromatic ENB) for this mod there.
Sovngarde Font
 by Mist
This is the font I am using on the roadsigns in Basic Toon Flavour and it's a very nice looking font that fits the game very well.  I prefer the Inverted Brackets version, but go with your taste.
No Blood
 by Citizen86
Not especially necessary, but some might feel like it looks better without blood.
guitardz - texture "artist"
speaker60 - texture artist, 3D modeller, graphic design
NerevarII - ENB preset creation
Nazenn - texturing and mesh consulting and some creation
Dimitrisgrr - Console porting
SirQuestingHood - Playtesting, livestreaming
Mist for 
Sovngarde Font
.  Thanks very much for allowing me to use it.
AlcoholSwabs for 
Hold Capital Symbol Vectors - SVG and High-Res PNG
which I used on some banners and in the Cloaks of Skyrim patch.
Nazenn for 
Dragonbone Mastery
.  Nazen gave me normal maps for the text I used from this mod.
bretton for inspiring me to do this and explaining the resolution reduction process.
Dragten for permission to retexture Bandoliers.
Nazenn for permission to retexture Cloaks of Skyrim and for helping so much with Photoshop and Nifskope knowledge.
ProtologolusX for
How to Make Glow Maps
I used this tutorial for my frostbite spider eyes in Pixar V2
Gamwich for permission to retexture Bloodstone Chalice Reborn.
DanielCoffey for open permissions on Book Covers and Lost Library, and for the .psd file uploads for those mods.
EpkSceOnTcos for his Fixed Textures for Toon Skyrim mod, I haven't used any textures from his mod, but I have used it as a guide for knowing what vanilla textures need the most immediate attention.
This mod is 
Forever Free
 and it's here to stay.