File information
Created by
W0lfwang
About this mod
This mod does exactly what it says, it will remove the Pip-Boy when equipping a Power Armor and restore it when using any other armor! Power Armor uses the West Tek Holographic Control Panel to navigate menus!... Also a Pip-Boy Glove Remover!
Requirements

Permissions and credits

Changelogs
DETAILS
Every time you equip a Power Armor, the Pip-Boy will be unequipped, in the menus you will see the
West Tek Holographic Control Panel.
Check the pictures included to see how does it looks!  When you remove a Power Armor you will get your Pip-Boy mounted in your arm again. Also a Pipboy Glove remover.
configuration file : an .ini file will be generated, here you can remove the Pipboy Glove or set the Holographic Control Panel to play in all armor. You will find it inside "Data\config\", by the name of "Power_Armor_Holo_Panel.ini" If you are using MO2, it will be on the overwrite folder.


Adaptive Color: The Holographic Control Panel adapts to the color you chose for the Pipboy (Credits goes to Nehred).
Power Glove MK I and Power Glove MK II: I added two recipes to create two Power Gloves, This gloves will invoke the Panel in any armor. MK I is a visible glove, and MK II is completely invisible.
Pipboy auto update: If a Pipboy is given when inside a Power Armor, inside the menu or in gamemode, that pipboy will be registered as the new pipboy and given when when the Power Armor is removed.
UPDATING
(Only the important versions)
To V4.0
DELETE THE OLD FILE.
If an alternative Pipboy was used last time inside a Power Armor, The pipboy will be reseted to the basic one, to avid this, just save without the Power Armor.
ADDING YOUR ARMOR
I recommend you to just craft a Power Glove (or add them by oppening the console (~) and typing: player.additem PAHPPowerGlove, or: player.additem PAHPPowerGlove2), but you can also add your armor by adding it to the
PAHPiList
with
FNVEdit
or the
Geck
.
YOU UNINSTALL AND HAVE NO PIPBOY
Just open the console (~) and type
player.equipitem 00015038
, or
player.equipitem 0011bacb
if you had the Pimp-boy.
INCOMPATIBILITIES AND COMPATIBILITIES
Pipboy Glove Removers: incompatible, but not necessarily game breaking. you can remove the Pipboy Glove on the configuration file.
Pipboy Removers: incompatible, game breaking, scripts will clash.
Pipboy Readius: Incompatible, script will clash, and the pipboy models are changed.
Pip-boy 2000 MkVI: Compatible.
Titans of The New West: Compatible.
Universal Pip-Boy Customization: Partially; The auto hide Pip Boy feature it's not compatible, neither does Handheld pipboy added to this mod.
Any Pipboy Replacement or New Pipboy: Any replacement will work without issues, and special pipboys like the pimpboy or the mentioned Pipboy 2000 MKVI will work perfectly.
RECOMMENDED MODSW0lfwang's Mods
Join our small Discord community and talk about moding and Fallout.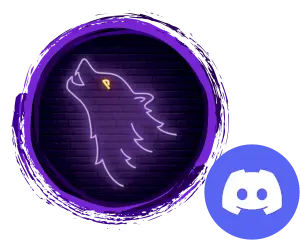 BugsDirect Help:

I decided to create a discord chanel to get direct and quick help. Join this link so we can upgrade this mod and leave it bug free!
Link.

GAME CRASHES ON LOAD:

When the game loads, and the player doesn't have a Pipboy, the Pipboy light will stop working, a solution to this, is giving the player a Pipboy, turning the light on again, and removing the Pipboy immediately, Giving and removing the Pipboy is what causes the crash.
Solution:
Install lStewieAl's Tweaks and Engine Fixes.
Alternatively In the optional section you will find a file that circumvents this problem creating a "fake" Pipboy Light. It add more code that what i would like, but it should solve your problem.
PLASMA CASTER IN YOUR HAND:
This mod depends on the function "
ReloadEquippedModels
", part of
JIP LN NVSE Plugin
. The function has this small bug. Nothing game breaking, and I only have found the Plasma Caster to cause it. There is not a good solution to this, and it's a minor bug, so there is no fix for it.
New Bug:
V4 it's entirely a new mod, please report new bugs that you find.
About a Fallout 3 Version:
I Won't do it, I don't play Fallout 3, and I don't want to go trough the hassle of installing the game, the Geck, and any patch needed, and then doing all the adaptation and testing needed. If anyone desires to do it, be my guest, you have permission. And let me know so I can redirect people to it.