File information
Created by
Team Ancient Androids
About this mod
Set out on an adventure to Fort Stormwatch, a high security prison that has been taken over by the Inmates. The job is simple; rescue the hostages, kill the Inmates' leader and raise the front gate. But something far more sinister is happening... something that will test the Nerevarine's will and survival.
Requirements

Permissions and credits

Changelogs
Invasion of Stormwatch
a Daedric quest mod for Morrowind Modding Madness 2020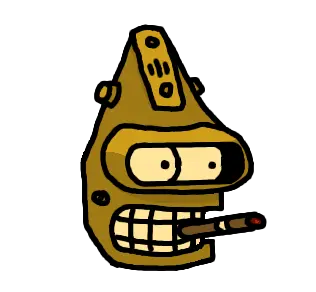 "To put a long story short, about a week ago a series of prison riots occurred, which have ultimately led to the prisoners overwhelming the security and taking over the prison. Through the limited contact the Legion has established with them, the prisoners have informed us that the warden and some security are being kept alive as hostages, who they will exchange for Imperial weaponry, armor and supplies. We don't want to negotiate with terrorists. Your job would be to infiltrate the prison, rescue the hostages, dismantle the prisoners' leadership and finally dismantle the prison's defenses so that the Legion may retake the fortress." -Artorius Decanius



Introduction


After proving yourself as the Nerevarine, you are contacted by an Imperial agent with a special job. The job seemed simple enough, infiltrate yet another dungeon, rescue some people, kill the bad guys, give the Imperial Legion the keys back. Once there however, you realized something was off. This won't just be another adventure, you are trapped here with sinister forces who seem to have special plans for you, and you will have to fight your way out for freedom.
Features
Large dungeon delving adventure consisting of a Main Quest and 4 side quests, with the freedom to complete them in whatever way you decide.
Work with the friendly prison gang to take out Cultist Outposts and make exploration of the Fort a less stressful experience
The Main Quest will be a difficult journey, take the time to complete the side quests to make the Fort less so and take the boot off your neck.
Exploration is encouraged, there are many secrets both within and outside the Prison's walls.
Find and talk to friendly prisoners, talk is cheap and the enemy of your enemy is your friend.
Notes
To get started, return to Caius Cosades' House after retrieving Moon-and-Star (for judges this is A2_6_Incarnate 50).
This mod is intended to be difficult, we recommend the player to be level 15-20 before starting, and you will not be able to leave until the Main Quest is completed.
We recommend for you to regenerate Distant Land
Requirements
Both Expansions and latest version of MWSE.  
Compatibility
Incompatible with openmw due to mwse usage and we do not intend on making an openmw version. Any questions about openmw compatibiliy or versions will be deleted. Landmass conflicts are unknown, please let us know if you find any.
Resources
A special thank you to 
RuffinVangarr
 for providing excellent Voice Acting work for Molag Bal and the Cult Leader
Models
The Outlander Library
 by London Rook
Tamriel Data
 by Tamriel Rebuilt & Project Tamriel Teams 
Kitchen Set
  by RubberMan.
Iron Stove
 by Minamir and Plangkye
Molag Bal
 base model and textures by Ashstaar
Ghost
 by Aleister
Creature VFX Restoration
 by Rotouns
frost particle texture by Amael
blood particle texture by Evandeer
Credits


The Ancient Androids are
Enclavekiller

Tel Shadow
Rubberman01
Safebox
Stripes