Hangman's Vault (Hangman's Alley) - Sim Settlements 2 City Plan Contest Entry - April 2021
Hangman's Vault (Hangman's Alley) - Sim Settlements 2 City Plan Contest Entry - April 2021
File information
Created by
xMORIDARx
About this mod
This is my entry for the April 2021 city plan contest.

A long-abandoned vault is nestled between the abandoned buildings of Boston. Now occupied by a handful of raiders it is ripe for the taking with plenty of salvage and shelter from the rad storms that plague the commonwealth.
Requirements

Permissions and credits

Donations
Sim Settlements 2 - Hangman's Vault - City plan contest entry for April 2021
This vault was once a safe haven for the people of Boston, designed to protect them from the nuclear fallout of the Great War. However, over time it was abandoned and fell into disrepair. Now, a handful of raiders have made it their home, taking advantage of the shelter it provides from the harsh conditions of the Commonwealth.
Despite being occupied by raiders, the vault is still an attractive prospect for those looking to establish a settlement in the area. The vault offers a secure shelter from the rad storms that plague the Commonwealth, and the raiders have already scavenged plenty of salvage from the surrounding area that could be repurposed for building and crafting.
With the right skills and resources, the vault could be reclaimed from the raiders and transformed into a thriving settlement, providing a safe haven for those seeking refuge from the dangers of the wasteland. The vault's location, nestled between the abandoned buildings of Boston, also offers ample opportunities for scavenging and exploration, making it a prime spot for any aspiring wasteland survivor looking to establish a new home.

Requires
Sim Settlements 2

Workshop Framework


Recommended
To ensure the city plans look as intended, you should have the following mods installed.
They add additional plot choices and are at the core of the settlement design, not having them will mean the plots will default
to a random selection from the plot choices you have.

Tiny Living 2.0
 
Ruined Homes And Gardens 2

Wasteland Venturers 2
Highly Recommended

Since this is a vault-themed build, the two municipal plots are designed to be a vault reactor and vault water purifier.
Therefore it is highly recommended you use Vault-Tec Tools to have the correct plots. 


Vault-Tec Tools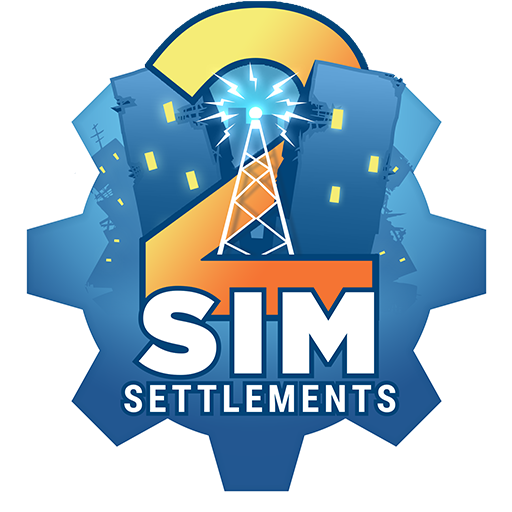 If you want to compete yourself in the City Plan monthly contests, take a look at how easy it is with this helpful 
video!


Enjoy!