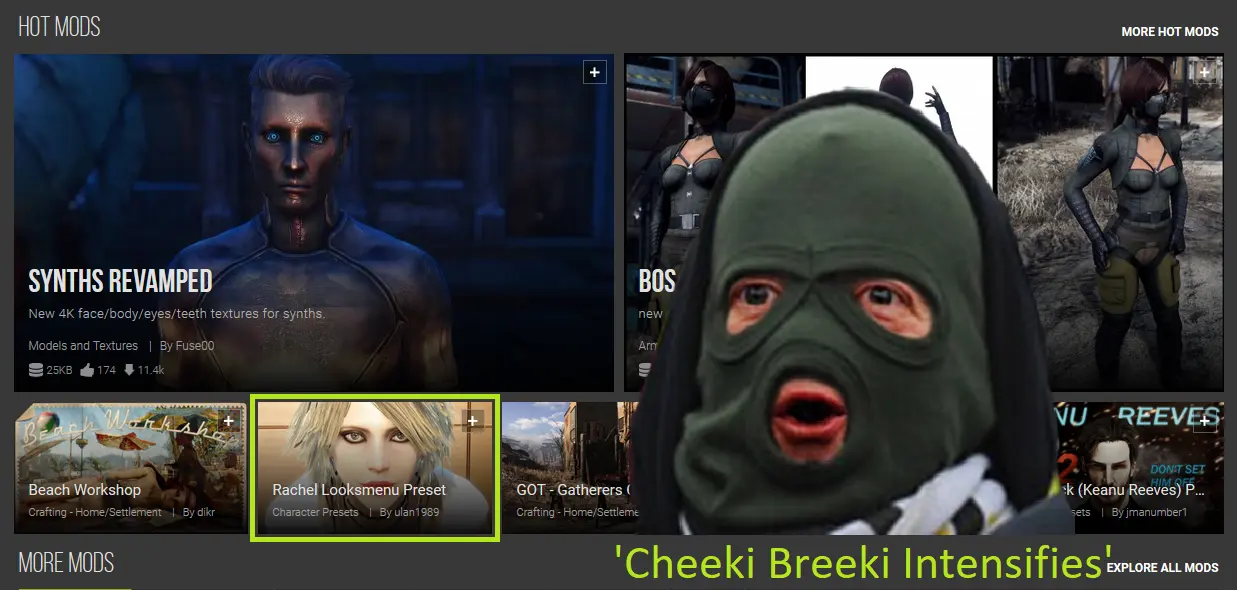 Over 1500 DLs in first four days!Thank You!
Edit: 02.13.19 -  5000+ Downloads!!! 

Meet Rachel, a short haired blonde beauty!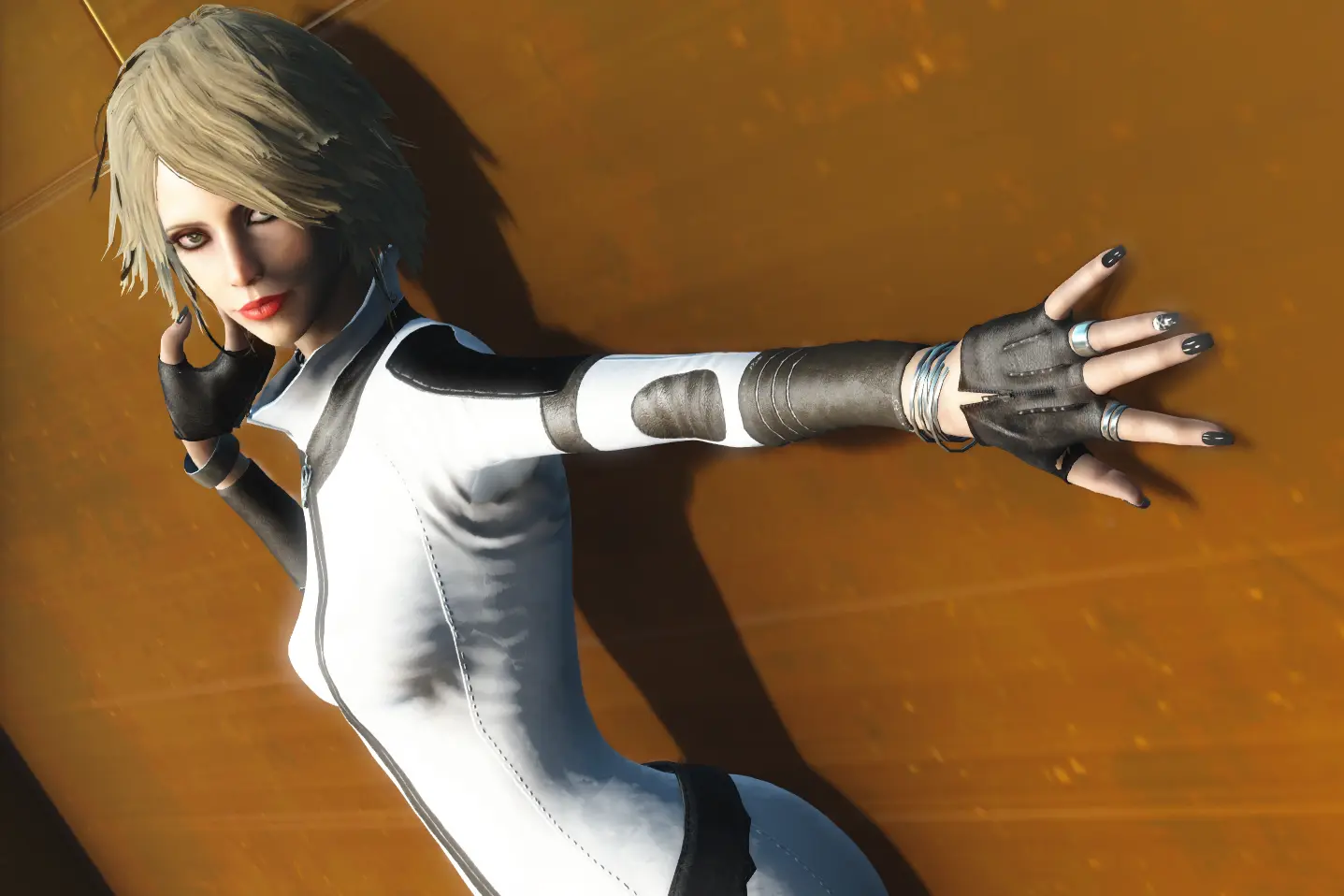 What's interesting, I created her from a stock asian face.
My goal was to create my version of Nuka Girl, and I think I succeded :D
She's not my field operative, that title belongs to Alice.
Rachel is an ultimate screenshot model, cause it feels like PrintScreen really loves her!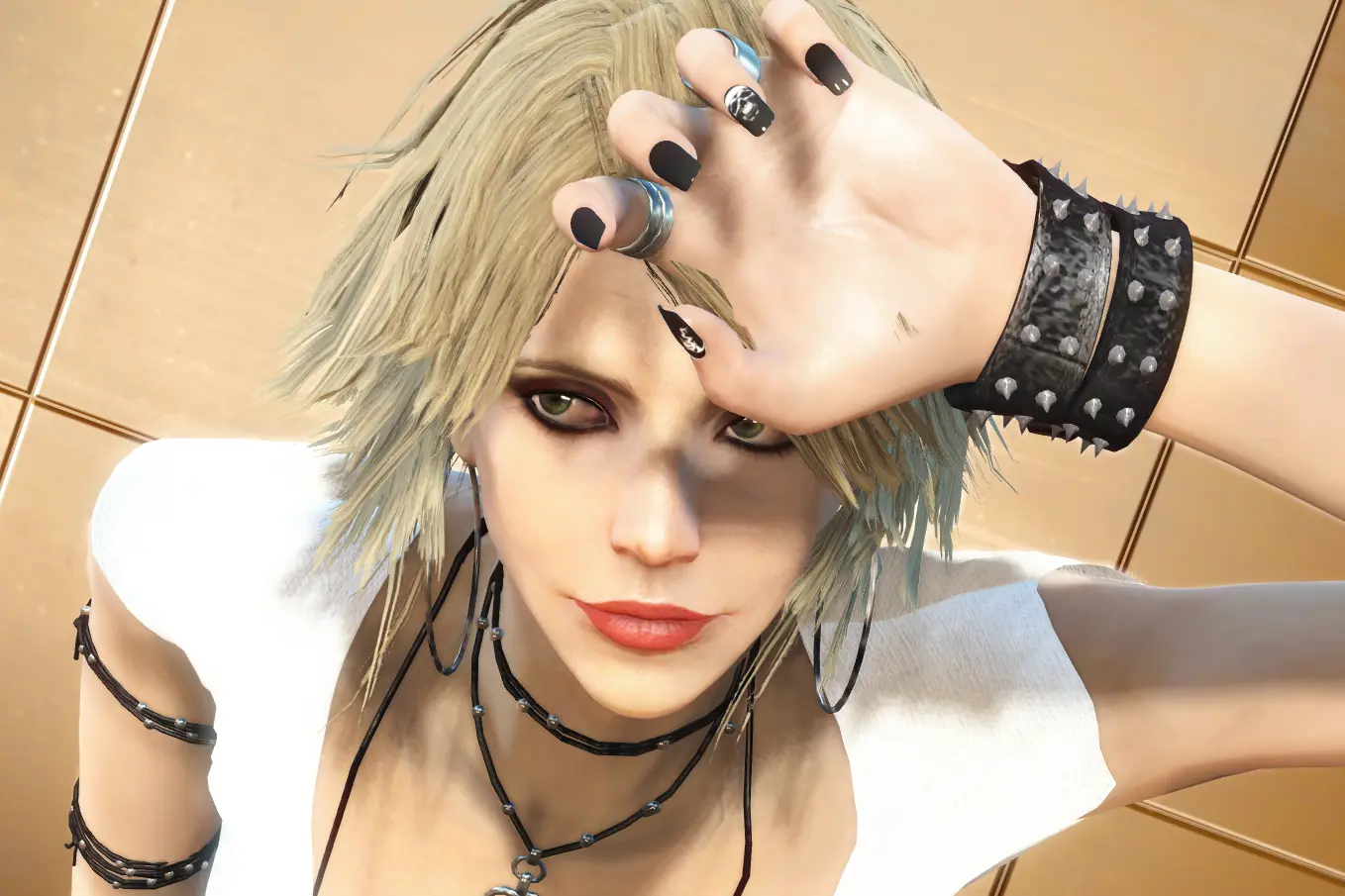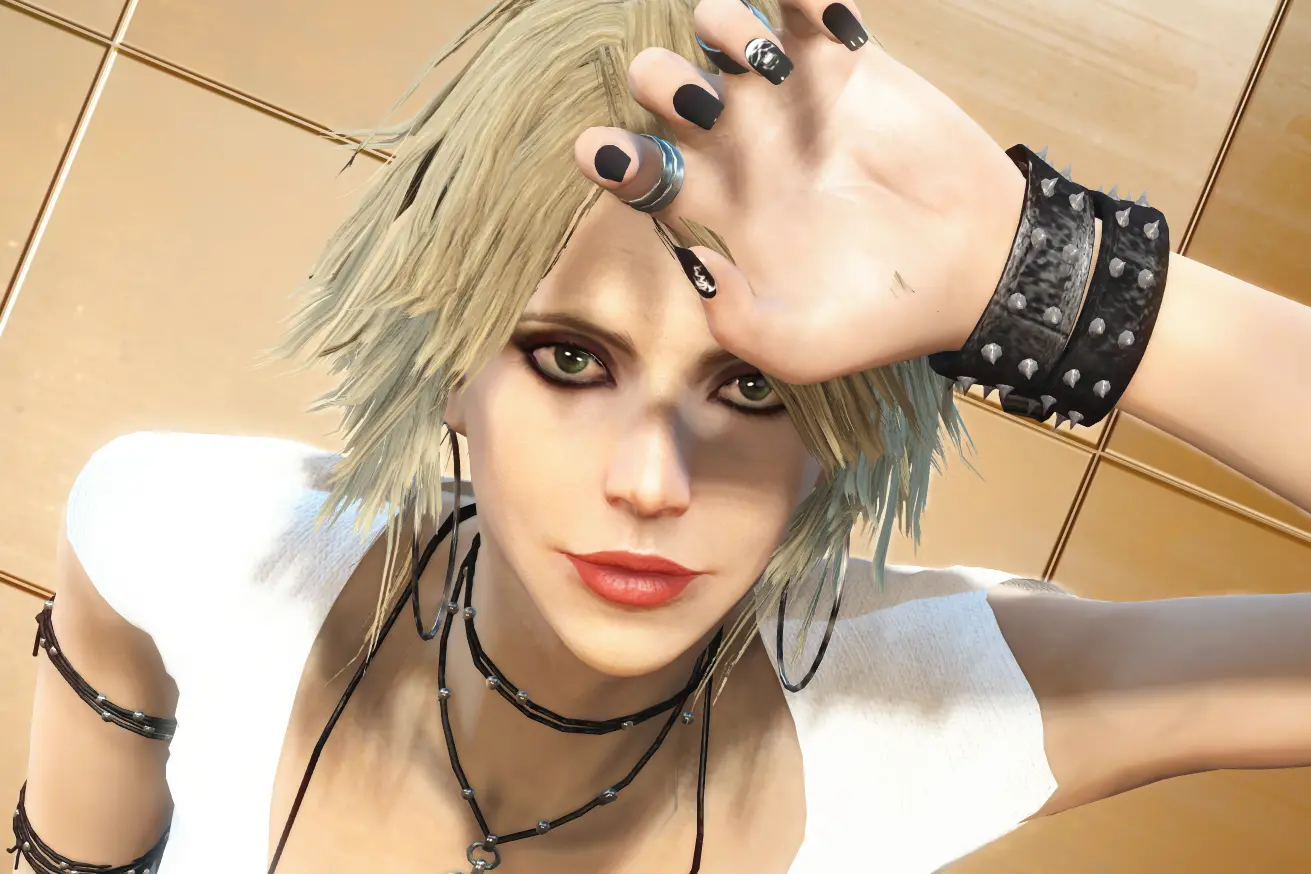 There aren't many mod requirements...
But you have them in requirements section, so your result should look exact as mine.
Note, that if you have some other texture mods Rachel may look different :P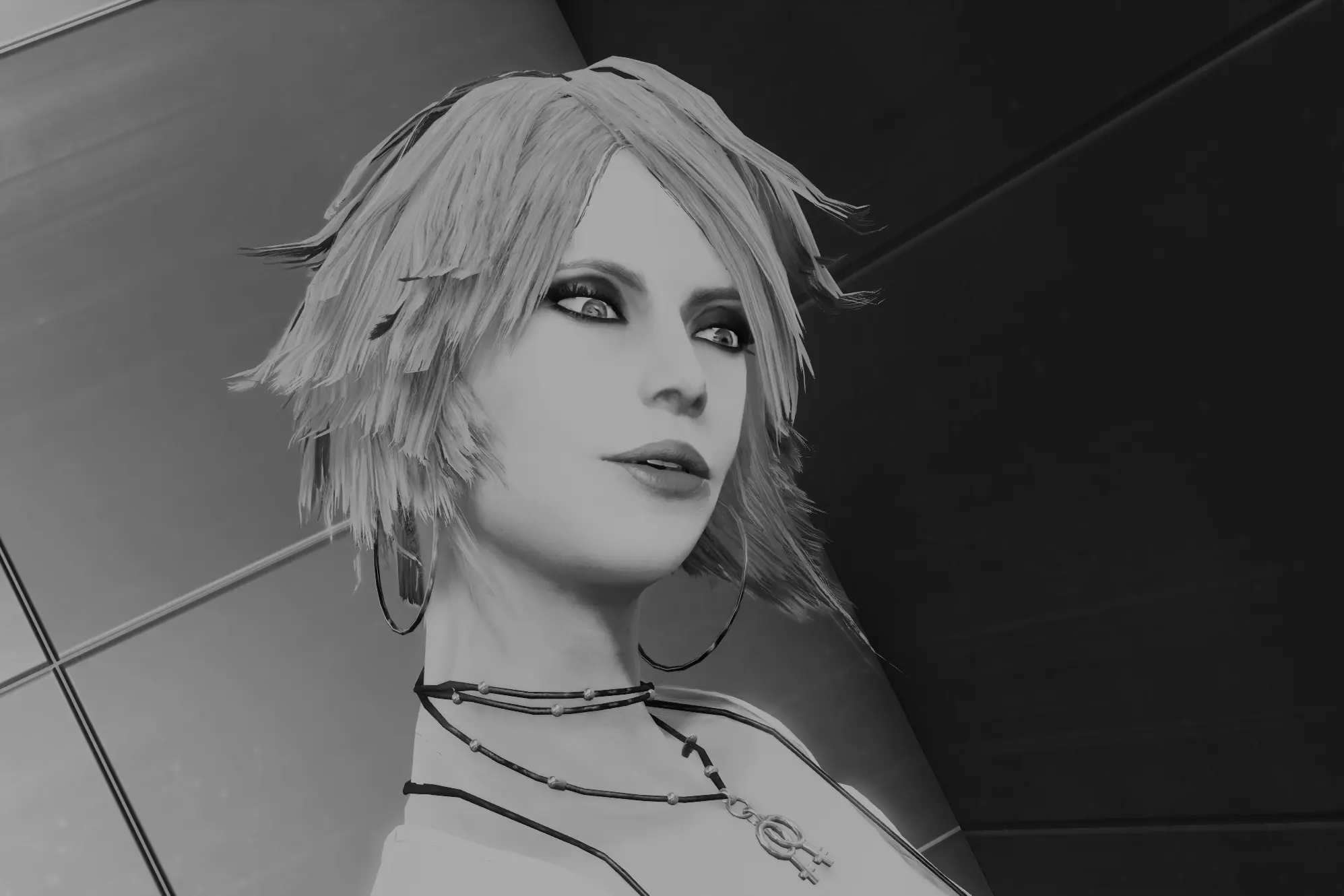 Enjoy this preset and post your screens, cause she was born for screenshoting!
Oh, I almost forgot:

#WHITEISHERCOLOUR

Mods used on screenshots:
White Bodysuit -
Pampas Set


Black Shorts -
Absolutely Skimpy Attire

Necklace, Jewelry, Gloves, and Bikini parts -
Easy Girl Outfits

Earrings -
HN66s Plain Earrings for FO4

Rings -
HN66s Classical Plain Rings

Various Pose Mods
White Top and Nails come from Loverslab site...
...though I can't seem to find them anymore...
And I don't think that I have to, but I should mention of Caliente's Beautiful Bodies Enhancer, and, of course, Bodyslide and Outfit Studio. This character would be NOTHING without these two mods :o
Here's some music by Dance With the Dead:Stay Retro!