> FEATURED ON THE NEXUS MODS OFFICIAL COMMUNITY  PAGE <

We made it to HOT MODS! Thank you Everyone!
- V1.3 OUT NOW! -

See Change-log!
Added an optional "LITE" Version
Please
endorse
if you like this mod!
- My new "Combined Pack" includes this mod! -

- There are
a lot
of mods out there that try to change the game's scaling, but (in my opinion) weren't
seamless
and
immersive
enough.
- 100% compatible with all weapon/armor mods! Ingenious!
- Compatible with mods that add new NPCs! Like Raider Overhaul. The new NPCs will abide by my modifiers!
- Intended as a replacement for all other damage and scaling mods. Horizon Users, please load my mod after Horizon.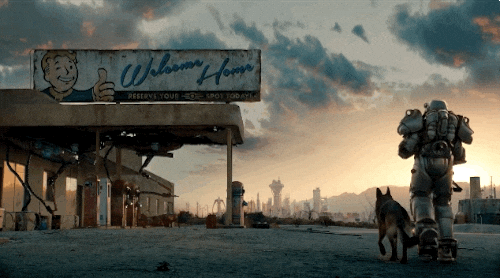 Script-Free!
This will turn your game into something more like Insurgency, ARMA, or Rainbow Six. Pure skill based combat!

IMPORTANT - If installing/updating mid-game: please wait for cells to refresh before changes take effect. This could take up to 7 in-game days depending on your re-spawn timer. Player health values will also update after refresh. To refresh your player values if installing mid-game: use/drink/eat any item which increases your endurance temporarily. See below for console commands instead.

How to change respawn timers IF using the console: you type "setgs iHoursToRespawncell 1" & "setgs iHoursToRespawncellCleared 1" and THEN you
type pcb in the console to purge all cells from the buffer. If you now forward time or change the timescale to let one hour pass, all cells will
refresh!!! Very simple. Don't forget to change the values back to what they were before! The default values are 48 and 60 respectively.
Features (video below)
-   Removes the max level limit from all NPCs.
-   All
NPCs
now scale to player level, regardless of location. This means no more low-level raiders end-game.
-   All
Encounters
now scale to player level. Provides a more challenging experience end-game.
-   Removed
invisible
health scaling bonuses from NPCs and the Player. No more bullet sponges!
-   Tweaked
body part damage modifiers
to be realistic. A rifle shot to the head will outright kill any human without a proper helmet.
-   Added
non-fatal
dismemberment
chances to most NPCs, but tuned the chance to be realistic and not over-the-top.
-   Tweaked damage modifiers for
Insects
to make them easier to kill. No more bullet-proof roaches.
-   Enemies with High base health pools, such as bosses, will still provide a challenge but their health values will be lower.
-   Taking cover now means the difference between life and death. Utilize all of your tools to survive.
-   Power Armor values have all been changed to offer better protection and match the lore of each suit.
-   BEST WHEN USED WITH SURVIVAL DIFFICULTY! My personal preference.
* Load my mod last in your load order to ensure proper settings take effect.
Overview: Not only does this mod provide a potentially
infinite
experience to the entirety of the vanilla game, but it also makes every gunfight memorable, intense, and immersive. Think tactically.
Gameplay Video! Excuse my language throughout, it got a little intense...

Check out my other mods, which complement this one!